Reimagining the Rollator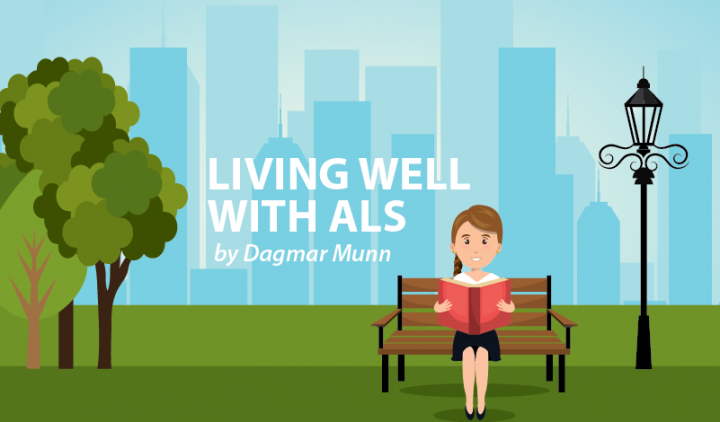 Did you know that rollators were invented nearly 40 years ago? A Swedish woman with polio added four wheels to her walker, and the idea was an instant success.
Most of us who use a rollator don't really care about its history. We're just happy they exist to help us walk with balance and confidence.
Due to my ALS, I've depended on a rollator for the past nine years and can't imagine my life without one. But I've also been through three different models and haven't found the ideal one yet.
Several weeks ago, an interesting email in my inbox caught my eye. It was from a junior industrial design student at California State University, Long Beach who was working on a class project called "Reimagining the experience of owning a rollator."
While researching online, he read one of my columns about how I had changed my attitude about using a rollator. The column ended with my short wish list of rollator modifications.
His email asked if I might be interested in offering insight about what it's like to use a rollator. Interested? You bet I am!
The questions included: Are there any improvements I've always wished my rollator had? When I think about my daily routine, from morning to night, are there moments when I notice a flaw in my rollator's design or function?
What followed was a stream of back-and-forth emails. I sent my wish list of changes, he replied with sketches based on my ideas, plus more questions. It was fun and gave me the satisfaction of knowing my opinion mattered.
What were the ideas?
We discussed everything from wheels to handles, brakes to seating. Innovations included a seat that folds down from the side and extra length on the handlebars to provide support for forearms. We added pockets, storage areas, and more pockets.
There were futurist ideas, too, like having a cellphone connection station in the frame and a backrest that displays incoming calls.
My one accessory suggestion was a way to easily clean dirty wheels. I envisioned a special bristle mat. Just roll the rollator wheels back and forth a few times and voilà! The wheels are clean.
Rollators are evolving
In the 40 years that rollators have been around, the few design modifications made since then were mainly for the elderly market. Now, rollator users are on the move and want functional designs.
We already have all-terrain rollators. Others convert from a rollator to a wheelchair.
The class project is wrapping up and the final exam is coming up soon. I'm pleased to have had this unique opportunity. I hope he gets an A!
With industrial design students like my new friend focusing their minds on products like rollators, I'm hopeful we'll see many more innovations soon.
And I hope these innovations will help us continue to live well while living with ALS.
***
Note: ALS News Today is strictly a news and information website about the disease. It does not provide medical advice, diagnosis, or treatment. This content is not intended to be a substitute for professional medical advice, diagnosis, or treatment. Always seek the advice of your physician or other qualified health provider with any questions you may have regarding a medical condition. Never disregard professional medical advice or delay in seeking it because of something you have read on this website. The opinions expressed in this column are not those of ALS News Today or its parent company, BioNews Services, and are intended to spark discussion about issues pertaining to ALS.