My A-L-S Word Game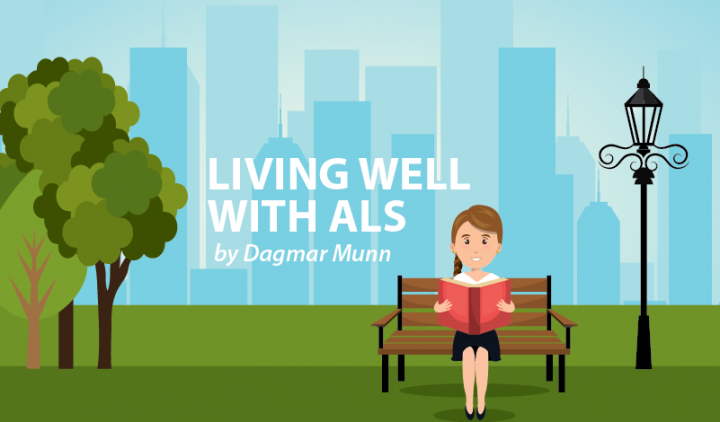 Here's a fun challenge. In the spirit of celebrating ALS Awareness Month, I invite you to play my A-L-S word game. It's a simple game I created to help me cope with the stress and anxiety of being newly diagnosed with ALS. It goes along with the strategies I shared in this recent column, and is one more way I maintain my mental resilience while living with ALS.
How the game began
Like many newly diagnosed ALS patients, I had difficulty understanding exactly what I had and how my life would change from that point forward. I was shocked to learn that the medical community knew a tremendous amount about what amyotrophic lateral sclerosis did to the body, less about what caused it, and nothing yet about a cure or prevention. Soon, after reading one too many online fact sheets, I even began hating the letters A-L-S. Just reading them triggered my mind to conjure up worst-case scenarios of my future with ALS.
Because my past wellness training taught me about the connection between our thoughts and health, I knew I needed to retrain my brain with new, more positive mental associations with ALS. Research shows that negative words can release stress- and anxiety-inducing hormones in our brains. In addition, negative thinking and self-talk can change our self-perception and how we perceive the world around us. We can easily slip into a downward spiral of feeling bad and sad, and restrict our immune system.
A positive definition
Taking pen to paper, I looked at the letters A-L-S and wrote down: "Abundant Laughing Situations." The words represented how having a sense of humor is so important to living successfully with ALS. Life always throws us curveballs; whether it's ALS-related or "just one of those things," being able to see the funny helps me every single day.
But I didn't stop with just one definition — I came up with many, many more. Here are a few examples:
Always Learn Something, Aware Listen See, Active Locomotor Skills, Assert Lean-in Show up, Attitude Leads-to Success, and Align Lengthen Strengthen.
Another use for my new definitions
Every day, I picked one definition to use as my daily mantra. In the morning, I spent a few minutes meditating on the words, thinking about what they meant to me and my ALS. All day long, I'd noticed how the words applied to my daily activities. Then, before falling asleep, I made a mental gratitude list that included ways the words helped me feel better.
I did this for an entire week and was pleased to find my mental reaction to ALS had completely changed — for the better.
If you find thinking about ALS is pulling you down, try my ALS word game. Join us at the ALS News Today Forums, where we have an ALS word game already in play. We'd enjoy reading your additions to our list.
Let's help each other learn to live and think well while living with ALS.
***
Note: ALS News Today is strictly a news and information website about the disease. It does not provide medical advice, diagnosis, or treatment. This content is not intended to be a substitute for professional medical advice, diagnosis, or treatment. Always seek the advice of your physician or other qualified health provider with any questions you may have regarding a medical condition. Never disregard professional medical advice or delay in seeking it because of something you have read on this website. The opinions expressed in this column are not those of ALS News Today or its parent company, BioNews Services, and are intended to spark discussion about issues pertaining to ALS.