How 'Self-care Minis' Help Me Through a Busy Day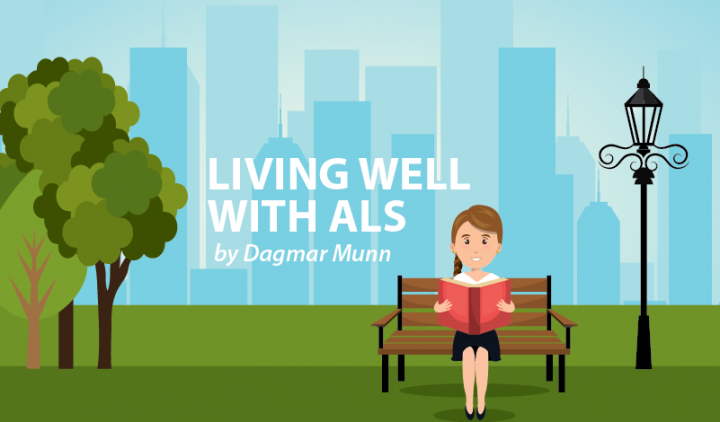 I'm always on the lookout for self-care strategies that help me cope and live with my ALS. Recently, I added two quick and easy skills I call "self-care minis" to my ever-growing list. They help me stay cool and calm when I have a super busy day.
Why do I have super busy days? Well, almost every day feels that way now. It's a combination of my ALS slowing me down — I take more time to eat a meal, get dressed, and even move from one end of the house to the other — and how pandemic life has increased the number of hours I spend staring at a computer screen.
The time I would have spent at in-person meetings and get-togethers with friends is now devoted to online interactions. It often feels as if there just aren't enough hours in the day to do all I want to do. I'd go to bed with my eyes, brain, and body tense and wound up. Leftover thoughts and ideas from my day would keep me from falling asleep.
Self-care is the answer
To counteract physical and mental burnout, stress-reduction professionals recommend taking a break and devoting time off to self-care. I agree. But sometimes life just doesn't give us the time. And there's no taking a break from living with ALS.
That's why I'm excited to share my self-care minis with you:
The 20-20-20 rule
When at the computer, I set a small timer nearby, and every 20 minutes I spend 20 seconds looking at objects 20 feet away from me. My work area is near a large window, and when my timer rings, I'm fortunate enough to gaze at a backyard full of cactuses and distant mountains.
Computer screens focus our eyes on one point; our field of vision narrows and activates our sympathetic nervous system into a mode of fight, flight, or freeze. Changing to a panoramic view and using peripheral vision signal our nervous system to relax.
Following the 20-20-20 rule helps diffuse the buildup of stress in the body. Ideally, repeat the 20-minute mini-breaks all during your screen time.
The crying breath
Officially, it's called a physiological sigh, and it consists of double or triple inhales followed by a slow exhale. Children also do this when sobbing, thus the nickname crying breath. It's an easy skill that, like our 20-20-20 rule, sends signals to our body and mind to relax.
To do it, with mouth closed, take three quick inhalations through your nose. Hold for a moment, then open your mouth and exhale with a loud sigh. Repeat the sequence three times.
I add the crying breath sequence to my vision mini-breaks, do it again before eating a meal (to erase any tension from my stomach), and before falling asleep.
For an in-depth explanation and the interesting science behind how these techniques work, I recommend an article by science writer Jessica Wapner called, "Vision and Breathing May Be the Secrets to Surviving 2020."
Self-care is vital for our well-being, and we need to keep our ALS stress toolkit up-to-date. Try my self-care minis anywhere and anytime. Let's keep learning how to live well while living with ALS.
***
Note: ALS News Today is strictly a news and information website about the disease. It does not provide medical advice, diagnosis, or treatment. This content is not intended to be a substitute for professional medical advice, diagnosis, or treatment. Always seek the advice of your physician or other qualified health provider with any questions you may have regarding a medical condition. Never disregard professional medical advice or delay in seeking it because of something you have read on this website. The opinions expressed in this column are not those of ALS News Today or its parent company, BioNews, and are intended to spark discussion about issues pertaining to ALS.