What (Not) to Say to a Friend Who Has ALS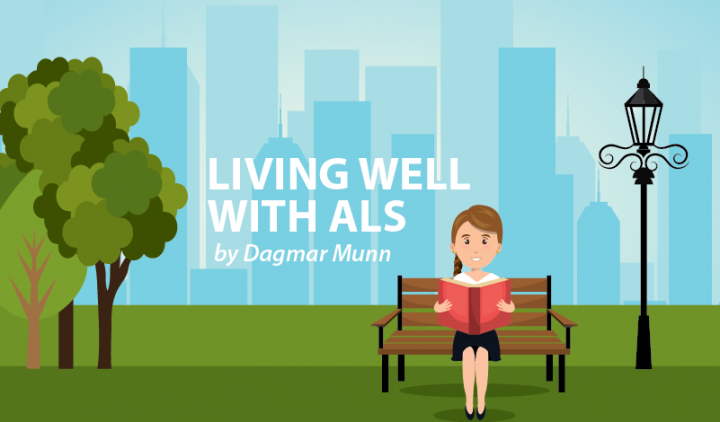 Whether I'm at a social gathering or in the middle of a lighthearted chat in the grocery store, there's no doubt about it — people can say the darndest things! This is particularly true when they're stymied over what to say to me about my ALS.
Don't get me wrong. I genuinely appreciate their heartfelt concern and sympathize with the challenge of finding the right thing to say. So, when they fall back to familiar phrases that may work well for other health conditions but not so well for ALS, I let them off the hook.
However, in the spirit of raising ALS awareness and to help friends and family learn what to say and what not to say, I offer the following list and tips:
'My uncle Albert also had ALS, and he only lasted 4 years'
Although my sympathies go out to your poor uncle Albert, sharing how long he lived is, in my opinion, way too much information.
Plus, it tells me that you don't understand ALS. From the variety and severity of symptoms to age of onset, each person's journey with ALS is unique.
So, while I politely listen and smile, my brain is madly working to erase the image of an invisible expiration date being stamped on my forehead.
Solution: I suggest you say, "My Uncle Albert also had ALS … and let me know if I can ever be of help." This shows me you recognize that having a circle of support contributes to my overall well-being.
'You are such a hero'
Unless I just raised an astronomical amount of money for ALS, I don't consider myself a hero.
I didn't choose to have ALS, to fight the battle, summon the courage, or achieve a seemingly impossible quest. I'm simply a person who decided to be optimistic, show up, and participate while living with ALS.
Solution: Instead, call me a role model for others. I'll accept being a role model because that was my choice.
'Send me a news article about the latest ALS discovery or "cure"'
Not too many years ago, I'd receive newspaper clippings in the mail. Now articles come by email. Since both methods are a form of communication, I'll include this tip as well.
Please take the time to read what you sent me. Most likely, the news is old, the miracle cure is spam, or it's for the wrong disease — multiple sclerosis is not the same as ALS.
Know that within 48 hours of my diagnosis, I scoured the entire internet, joined eight ALS Facebook groups, registered in two chat rooms, and signed up for daily emails from ALS News Today.
I'm up to speed on all things ALS.
Solution: I'd rather receive an email from you with news about you, or an upbeat message. Heck, even funny pet photos are welcome. Just keeping in touch with me would be great.
One final tip
We can't control the things that people say to us, and someone, somewhere, is bound to make a thoughtless remark. Our choice is to either avoid people altogether or learn to cope and offer them a learning experience.
Let's help our friends and family learn what they can do to help maintain the quality of our lives. Let's learn to live well while living with ALS.
More helpful suggestions can be found in my column "How to Help Your Friends When They Ask to Help You."

***
Note: ALS News Today is strictly a news and information website about the disease. It does not provide medical advice, diagnosis, or treatment. This content is not intended to be a substitute for professional medical advice, diagnosis, or treatment. Always seek the advice of your physician or other qualified health provider with any questions you may have regarding a medical condition. Never disregard professional medical advice or delay in seeking it because of something you have read on this website. The opinions expressed in this column are not those of ALS News Today or its parent company, BioNews Services, and are intended to spark discussion about issues pertaining to ALS.