Things to Do While Waiting for a Cure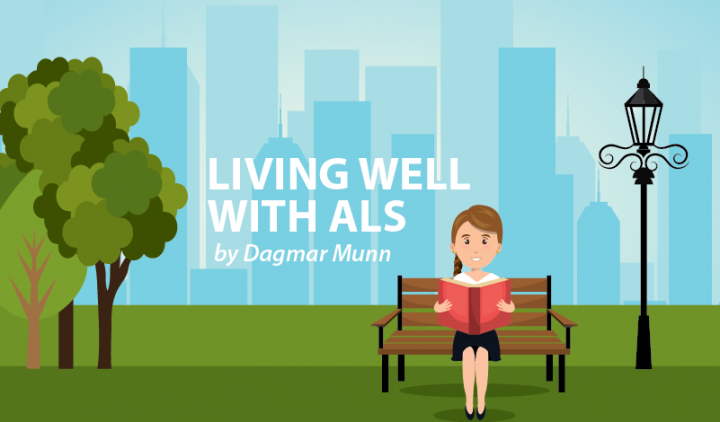 Big news buzzed through the ALS community last week about AMX0035, an investigational treatment for ALS that just finished a Phase 2/3 clinical trial. Early results indicated that AMX0035 slowed the progression of ALS symptoms. Although discovering a cure for ALS is still the ultimate goal for researchers worldwide, slowing down symptoms is considered a win as well.
The positive data prompted the ALS Association to circulate a petition asking the U.S. Food and Drug Administration to expedite approval of AMX0035 by skipping a Phase 3 trial and shortening the traditional approval process from four years to only one.
Wait an entire year?
In our I-want-it-now culture, being unable to access a promising treatment for an entire year is shocking for many, especially an ALS patient, for whom one year is a long wait.
What do we do while we wait?
Look inward
Practice self-care by following your doctor's advice, eating healthy food, sleeping well, exercising, and increasing your moments of feeling calm.
I used to think that taking care of myself was self-indulgent. Living with ALS, I now understand that self-care is an act of self-preservation. No more cutting corners for me. Staying up late and losing valuable hours of sleep or skipping my daily chair exercises are no longer options on the table. With ALS, my body takes longer to recover from a lack of sleep, poor eating habits, or a rush-rush day.
Look outward
Feeling frustrated at the slow pace of medical advancements can tempt us to retreat, to want to be alone, and to mentally numb out. Instead, look for mental stimulation and emotional connections.
I practice showing up — on a screen, that is — by joining online webinars and other opportunities to chat with fellow ALS patients. I've become comfortable with GoToMeeting and Zoom, and I look forward to our ALS support groups and their online events.
Look forward
I've recently learned of a new global ALS clinical trial tracker on the IAM ALS website. ALS Signal is a user-friendly tool with nifty filters and helpful up-to-date information.
It's one more year of living well with ALS, while waiting for a cure.
***
Note: ALS News Today is strictly a news and information website about the disease. It does not provide medical advice, diagnosis, or treatment. This content is not intended to be a substitute for professional medical advice, diagnosis, or treatment. Always seek the advice of your physician or other qualified health provider with any questions you may have regarding a medical condition. Never disregard professional medical advice or delay in seeking it because of something you have read on this website. The opinions expressed in this column are not those of ALS News Today or its parent company, BioNews, and are intended to spark discussion about issues pertaining to ALS.