AC Immune, UPenn Extending Work Into TDP-43 Protein's Role in ALS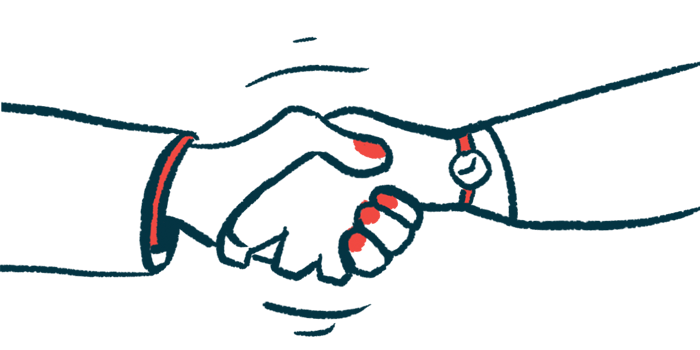 AC Immune has extended its research collaboration with scientists at the University of Pennsylvania (UPenn) working to uncover how TDP-43 protein clumps contribute to different disease manifestations in amyotrophic lateral sclerosis (ALS).
In the partnership's first two years, researchers with the Perelman School of Medicine at UPenn received funding from AC Immune to examine whether differences existed among TDP-43 clumps in various forms of frontotemporal dementia (FTD), another disease associated with abnormal TDP-43 buildup.
They found that each conformation of these clumps has a distinct ability to spread to other cells and to lead to distinctive disease signs and symptoms.
The researchers now intend to investigate the mechanisms behind this to "further understand the role of these distinct pathogenic TDP-43 species," the company stated in a press release.
"TDP-43 pathology is strongly associated with cognitive decline and episodic memory loss in neurodegenerative diseases, such as FTLD [ frontotemporal lobar degeneration] and ALS, and also plays an important role in Alzheimer's disease," Virginia Lee, PhD, director of UPenn's Center for Neurodegenerative Disease Research, said in the release.
"Our collaboration with AC Immune shows why industry sponsorship of academic research is vital for funding studies to advance our understanding into such an important target as TDP-43," she added.
The TDP-43 protein is involved in the production of other proteins via the regulation of messenger RNA, the intermediary molecule that carries the genetic information to the protein-making machinery.
However, as a result of certain genetic mutations in ALS and FTD, TDP-43 acquires an abnormal conformation that causes the protein to accumulate and form toxic clumps in the cytoplasm. These clumps are able to spread from one nerve cell to another, resulting in progressive loss of nerve cell function.
While a number of diseases are linked with abnormal TDP-43 aggregation, their symptoms and severity often differ, even among patients with the same disorder.
This led researchers at AC Immune and UPenn to investigate if there are several conformations, also called strains, of TDP-43 aggregates, and whether they contribute differently to disease processes.
In a study published earlier, the team isolated TDP-43 from brain tissue samples of patients with different FTD subtypes, and assessed their clumping properties and ability to spread between nerve cells.
Results revealed significant differences between this protein in each patient's sample. Not only did different strains clump into different shapes, they also showed distinct accumulation and spreading patterns when injected into the brains of mice.
Under this research extension, the scientists aim to pinpoint the role of distinct strains in disease mechanisms. They will develop experimental models to investigate the steps through which TDP-43 spreads from cell-to-cell in the brain. Understanding how this happens might also support new treatment approaches.
"We are very excited to extend our collaboration with the outstanding team of Professor Virginia Lee and Dr. Sílvia Porta at the University of Pennsylvania, continuing our exploration into the mechanisms and pathology driven by TDP-43," said Andrea Pfeifer, CEO of AC Immune.
"Our work has led to a better understanding of TDP-43 pathologies, which supports AC Immune's aim" of developing ways to better diagnose and treat neurodegenerative diseases, Pfeifer added.
The company's therapy pipeline includes an antibody that can directly target TDP-43. In preclinical studies in mouse neurodegenerative disease models, the antibody was able to significantly reduce the TDP-43 levels in the brain and to show neuroprotective effects.
AC Immune is also developing a first-in-class PET tracer — an imaging agent used during a PET scan — that helps to visualize TDP-43 accumulation.
The amount of funding given to this research partnership was not disclosed.