Aclipse Will Use $1.4M DOD Grant to Advance M102 to Clinical Trials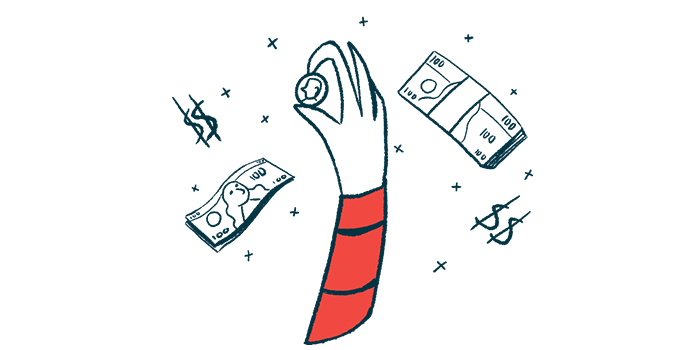 The U.S. Department of Defense (DOD) has awarded a $1.475 million grant to Aclipse Therapeutics to advance M102 — an experimental oral therapy for amyotrophic lateral sclerosis (ALS) — into first-in-human clinical trials.
The therapeutic development award comes from the Congressionally Directed Medical Research Programs (CDMRP) at the DOD's U.S. Army Medical Research and Development Command (USAMRDC).
An estimated 9,500 to 10,000 U.S. military veterans have died from ALS since September 2001, Aclipse said in a press release announcing the DOD grant.
"I believe that the award reflects DOD's appreciation of the significance of ALS to the military and their belief in our unique M102 drug candidate and approach to treating ALS patients," said Raymond K. Houck, Aclipse's co-founder and CEO. "We are very grateful for their support."
The grant is part of the DOD's Amyotrophic Lateral Sclerosis Research Program (ALSRP) Therapeutic Development Award for the fiscal year 2021.
The winning project, titled "Development of M102 to Investigational New Drug (IND) Stage for Initiation of Phase I Clinical Trials for Treating Amyotrophic Lateral Sclerosis (ALS)," will be developed by Aclipse and its partner, the Sheffield Institute for Translational Neuroscience (SITraN) at the University of Sheffield, in the U.K. The project's principal investigator is Ning Shan, PhD, Aclipse's co-founder and chief scientific officer.
The new DOD grant will be used to fund additional preclinical research necessary to support the filing of an application for M102 with the U.S. Food and Drug Administration. That application will seek clearance to test the therapy in clinical trials — which are expected to launch next year.
"This latest award, combined with ongoing financial backing from Australia's FightMND and the United Kingdom's Medical Research Council, is allowing our team to accelerate the development of M102 toward first-in-human clinical studies … and further validates M102's novel biology and our precision medicine approach," Shan said.
Research suggests that people who have served in the military are at greater risk of developing ALS than those with no history of military service. Since 2001, more U.S. veterans have died from ALS than from U.S. combat deaths in Iraq and Afghanistan combined.
There currently is no cure for the disease nor effective treatments for slowing its progression.
"This development funding is wonderful news for [ALS] patients who are in urgent need of effective therapies to address this life-threatening neurodegenerative disease," said Pamela Shaw, MD, SITraN's director and a key contributor to M102's development.
"This funding will allow our team to expand development of M102's precision medicine research and drive M102 into a Phase 1 trial. We are very excited and appreciative of the funding support," added Shaw, also a professor of neurology at the University of Sheffield.
Discovered by SITraN researchers, M102 is an orally available small molecule that, according to Aclipse, has effects on nine of the 11 molecular mechanisms known to contribute to ALS.
It does so by activating the NRF2 and HSF1 signaling pathways that are involved in cell stress responses and impaired in ALS patients.
The therapy also suppresses the pro-inflammatory NF-kB pathway, which has been shown to be overly active in patients' brain cells.
The NRF2 pathway mediates the cell's response to oxidative stress. That is a type of cellular damage that results from an imbalance between the production of potentially harmful oxidant molecules and the ability to clear them with antioxidants.
The HSF1 pathway also helps the cell cope with cellular stress by promoting the repair or breakdown of misfolded proteins that can form toxic clumps.
As such, M102 has the potential to reduce oxidative stress, neuroinflammation, and the formation of toxic protein aggregates. It is expected to do so while promoting the clearance of already formed protein clumps, and improving the function of mitochondria, which are the cell's powerhouses. All of these mechanisms are involved in ALS.
Based on its broad range of action, M102 is expected to be superior to available therapies. In mouse and patient-derived cellular models of ALS, the therapy showed potential to slow disease progression in both familial and sporadic ALS, the company said.
Particularly, M102 treatment not only halted disease progression, but it also reversed the disease in a mouse model of ALS. That model is characterized by the buildup of toxic clumps of the TDP-43 protein that are present in 97% of all ALS patients.
M102 has received orphan drug designation in both the U.S. and Europe for the treatment of ALS. That status is meant to accelerate the therapy's clinical development and regulatory review.
Aclipse believes that, in addition to potentially helping patients with ALS, M102 may be used to treat other neurodegenerative diseases, including Friedreich's ataxia, and Parkinson's and Huntington's diseases.