AcuraStem's AS-202 for ALS Shows Promise in Preclinical Studies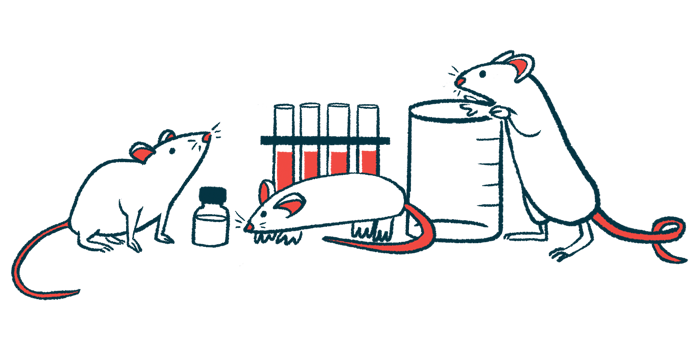 AcuraStem's experimental therapy AS-202 significantly reduced neurodegeneration and improved motor function and survival in a mouse model of aggressive amyotrophic lateral sclerosis (ALS) associated with toxic clumps of the TDP-43 protein, the company announced.
Preclinical studies also confirmed the therapy's biological activity and target engagement and suggested that it has a favorable safety profile.
"These data make AS-202 a very promising drug candidate for the 97% of ALS patients that present with [TDP-43-related damage]," Peter Sazani, PhD, AcuraStem's head of translational medicine, said in a press release.
"The current preclinical data show that AS-202 could translate into an exciting new clinical approach to treating ALS," Sazani added.
These findings were presented by Wen-Hsuan Chang, PhD, AcuraStem's head of research, at the 32nd International Symposium on ALS/MND, held virtually Dec. 7–10. The poster was titled "AS-202, a potent and safe PIKFYVE suppressing antisense oligonucleotide therapy for familial and sporadic ALS" (abstract TST-17).
One molecular feature common to both familial and sporadic forms of ALS is the presence of an abnormal, or misfolded, TDP-43 protein. While TDP-43 is usually in the nucleus — the cellular compartment that houses all genetic information — its misfolded form accumulates outside the nucleus and forms toxic clumps that prevent motor neurons from working properly.
Motor neurons are the specialized nerve cells that control voluntary movement and are progressively lost in ALS.
As such, therapies targeting abnormal TDP-43, and ultimately preventing the formation of these toxic aggregates, are expected to slow ALS progression.
"Mislocalization of TDP-43 in motor neurons is a nearly universal finding in humans with ALS, and approaches to addressing this issue are extremely promising," said Jeremy Shefner, MD, PhD, of the Barrow Neurological Institute in Phoenix.
AS-202 is an antisense oligonucleotide (ASO) designed to increase the number of lysosomes — cell compartments in which unwanted molecules are broken down — and promote misfolded TDP-43 clearance by suppressing the production of an enzyme called PIKfyve.
ASOs are a type of molecule that interacts with DNA or RNA molecules, and abnormal lysosome function is a common feature of ALS and other neurodegenerative disorders.
Previous work by Justin Ichida, PhD, AcuraStem's co-founder, and his team identified PIKfyve as one of the most promising targets for ALS. In their landmark study, molecules blocking PIKfyve's activity showed the most potent and broadest efficacy across ALS patients' subtypes in a molecular screen.
AcuraStem's iNeuroRx technology platform has validated the discovery in many patient-derived cellular models, including both sporadic and familial forms of ALS. The platform combines ALS patient-derived disease models and human genetic data.
"Restoration of TDP-43 in the nucleus and reduction in [toxic] aggregates by PIKfyve suppression is a strategy clearly worthy of future study," Shefner said.
Given that less than 10% of PIKfyve's normal activity in mouse tissues other than the central nervous system (CNS) was previously associated with significant toxicity, AS-202 is delivered directly into the CNS, which also increases the likelihood of target engagement. (The CNS comprises the brain and spinal cord.)
Newly presented preclinical data showed that AS-202 effectively lowered the levels of PIKfyve in lab-grown motor neurons derived from sporadic and familial ALS patients and in several animal models of the disease without affecting the production of other proteins.
Also, high doses of the therapy were shown to suppress PIKfyve production to target levels and to be well tolerated in rodent models. Particularly, such doses showed no evidence of toxicity or adverse events and had limited exposure outside the CNS.
In a mouse model with aggressive TDP-43-associated ALS, AS-202 led to a reduction in neurodegeneration and TDP-43 protein clumps, as well as significantly improved motor function and survival compared with untreated animals.
"We believe that AS-202 offers a promising therapeutic approach for the vast majority of ALS patients whose ALS has no known genetic cause," the researchers wrote in the abstract.
In June, AcuraStem received a $1 million grant from the U.S. Department of Defense to advance AS-202 into toxicology studies needed to support a future application to the U.S. Food and Drug Administration seeking clearance to test the therapy in clinical trials.
The company expects to file such an application this year.