Worldwide Clinical Trials Picked to Manage Phase 3 Study of NurOwn for ALS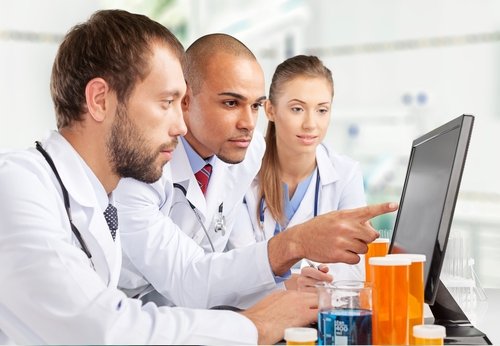 Worldwide Clinical Trials was selected as the Clinical Research Organization (CRO) to run a Phase 3 study of the investigational stem-cell therapy NurOwn for the treatment of amyotrophic lateral sclerosis (ALS).
BrainStorm Cell Therapeutics, which developed NurOwn, expects the collaboration will provide all of the necessary requirements to pursue the placebo-controlled, multi-dose pivotal Phase 3 trial of its lead drug candidate. The trial will be conducted at multiple sites in the United States and Israel. A kick-off meeting between the companies is expected this month.
"Selecting a CRO is a critical step before initiating patient enrollment into our Phase 3 study of NurOwn in the treatment of ALS," Chaim Lebovits, the CEO of BrainStorm Cell Therapeutics, said in a press release.
"We see Worldwide as the ideal partner for this important clinical trial — its deep expertise and capabilities in managing pivotal Phase 3 clinical trials in more than 60 countries, particularly in the fields of ALS and neurology, will be tremendous assets to us," Lebovits added.
NurOwn is based on the collection and expansion of mesenchymal stem cells (MSCs) harvested from patients. These cells have the ability to differentiate into various cell types, and are recognized for their capacity to modulate immune and inflammatory responses with the therapeutic potential for several illnesses.
With its proprietary expansion methods, BrainStorm Cell Therapeutics has developed MSCs that can, in addition to their normal properties, produce growth factors that can support the survival of neurons.
NurOwn has been tested in about 75 ALS patients who were included in three clinical trials, two conducted in Israel (NCT01051882 and NCT01777646), and a Phase 2 trial in the United States (NCT02017912).
Results of the Phase 2 trial in the U.S. included 48 ALS patients and showed that NurOwn was safe and well-tolerated. The treatment also demonstrated the ability to halt or reverse disease progression over a six-month period compared to placebo.
These positive results supported the U.S. Food and Drug Administration's (FDA) decision to allow the Phase 3 clinical development of NurOwn.
In May, BrainStorm announced that City of Hope's Center for Biomedicine and Genetics in Los Angeles would be the clinical supplier of NurOwn stem cells to be administrated to all U.S.-based clinical centers participating in the Phase 3 trial.