AMX0035, Radicava ORS Costs Could Cloud Therapies' Benefits: ICER
Report maintains both therapies have more benefit than standard care alone, if priced right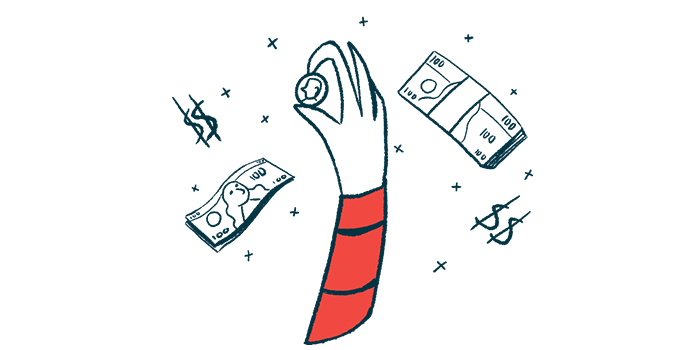 Note: This story was updated Aug. 10, 2022, to clarify the U.S. Food and Drug Administration advisory committee voted there is no substantial evidence supporting AMX0035 efficacy.
When added to standard of care, both the experimental oral therapy AMX0035 and the U.S.-approved Radicava ORS oral suspension provide comparable or greater benefits to amyotrophic lateral sclerosis (ALS) patients than standard care alone.
However, they won't be cost-effective if priced like Radicava (edaravone), an approved, into-the-vein ALS therapy that's shown to slow disease progression.
These are the conclusions of the final evidence report from the Institute for Clinical and Economic Review (ICER), a nonprofit organization whose therapy cost-effectiveness assessments increasingly influence price negotiations and reimbursements in the U.S.
The report and voting questions on the therapies' clinical evidence, other benefits or disadvantages, and long-term value for the money will be subject to deliberation in a virtual public meeting of the Midwest Comparative Effectiveness Public Advisory Council on Aug. 19.
The council is one of ICER's three independent evidence appraisal committees, comprised of medical evidence experts, clinicians, methodologists, and leaders in patient engagement and advocacy. The live webcast of the public meeting can be viewed by registering for it.
Amylyx Pharmaceuticals' AMX0035 is a fixed-dose combination of tauroursodeoxycholic acid and sodium phenylbutyrate, two molecules already used separately in the clinic and believed to help protect nerve cells from cellular stress-induced damage.
The therapy, given twice a day by mouth or feeding tube, was conditionally approved for ALS in Canada under the brand name Albrioza. Similar applications are under review by health authorities in Europe and in the U.S., where a decision is anticipated no later than Sept. 29.
Benefit of AMX0035 uncertain
In March, a committee of the U.S. Food and Drug Administration (FDA) voted narrowly against AMX0035, saying available clinical data to date did not provide enough evidence of the therapy's effectiveness.
These results concern the pivotal Phase 2 CENTAUR clinical trial (NCT03127514) and its extension study (NCT03488524), which showed AMX0035 significantly slowed ALS patients' functional decline and reduced their risk of death.
While evidence suggests that AMX0035 provides a small to substantial benefit to ALS patients, "there remains substantial uncertainty about this estimate," ICER stated in the release.
When added to standard of care, the therapy was therefore classified as comparable to or better than standard of care alone, comprising multidisciplinary care and/or riluzole (marketed as Rilutek, Exservan, and Tiglutik) and/or Radicava.
"AMX0035 appears to extend life and modestly slow disease progression, but we expect vigorous debate at the public meeting on the strength of evidence, which hinges largely on the findings from a single trial, particularly given the negative vote by the FDA Advisory Committee," David Rind, MD, ICER's chief medical officer, said in an organization press release.
"We also anticipate a policy discussion on whether, should this drug receive FDA approval, the degree of uncertainty should be reflected in a price scaled closer to the cost of production pending completion of trials that can confirm the magnitude of the benefit for patients," Rind said.
The ongoing PHOENIX Phase 3 clinical trial (NCT05021536) was launched to confirm the therapy's benefits in a larger patient population. The study is still enrolling in several European countries. Results are expected in 2024.
Amylyx has not yet announced AMX0035's U.S. price should it be approved, and ICER considered that the therapy will be cost-effective if its annual costs are between $9,100–$30,600. If priced similarly to Radicava, at about $169,000 per year, its cost-effectiveness would far exceed typical thresholds.
Concern about Radicava ORS's cost
Mitsubishi Tanabe Pharma America (MTPA)'s Radicava ORS, the oral formulation of edaravone, is designed to offer the same efficacy as MTPA's Radicava, its into-the-vein formulation, while being more convenient and less burdensome for patients. Edaravone works by reducing oxidative stress, a form of cellular damage implicated in ALS-associated neurodegeneration.
Radicava was previously shown to safely and effectively slow functional decline in ALS clinical trials. However, "the drug is labeled broadly for all patients with ALS," despite "evidence on its effectiveness [being] limited to [people with early-stage ALS]," ICER stated in the release.
The FDA's approval of Radicava ORS in May was supported by Radicava's efficacy data, as well as pharmacological findings demonstrating that the oral formulation delivers similar amounts of the active medication to the body.
It was also based on interim results from the open-label Phase 3 trial (NCT04165824), which demonstrated that six months of Radicava ORS treatment was generally well tolerated and appeared to slow functional decline.
Radicava ORS "is much less burdensome to patients than the [into-the-vein] formulation, which is likely to lead to increased use, but the price of edaravone appears too high to align reasonably with the benefits it provides," Rind said.
"For patients who meet the narrowly defined criteria of the clinical trials, we rate oral edaravone added to standard of care to provide a comparable or incremental added net health benefit compared to standard of care alone," ICER stated in the release.
In turn, for those who do not meet these criteria, the nonprofit organization considered that there was insufficient clinical evidence of the therapy's effectiveness.
In addition, Radicava ORS' cost-effectiveness at an annual price of $171,000 per year far exceeded typical cost-effectiveness thresholds across multiple analyses, with good value for money being attained between $1,400–$3,200 per year.
An international Phase 3b clinical trial (NCT04569084) is testing the safety and efficacy of two regimens of the therapy against a placebo in up to 380 adults with ALS.
Both treatments were noted to be generally safe.
The publication of the final report followed a four-week public comment period for its previous draft. Comments were submitted by Amylyx, MTPA, physicians, and patient organizations.
Among other points, the ALS Association emphasized once again the inability of using cost-effectiveness measures to fully capture the value of life from the perspective of a person living with ALS and the actual benefit of a therapy that could extend life by six months.
These include quality adjusted life years, dubbed QALYs, and equal value life years gained, or evLYGs. As these measures are built based on surveys that mainly involve nondisabled people, they tend to provide less worth to drugs that extend the lives of people with disabilities.