AMX0035 Prolonged Time to Ventilation, Tracheostomy in CENTAUR Trial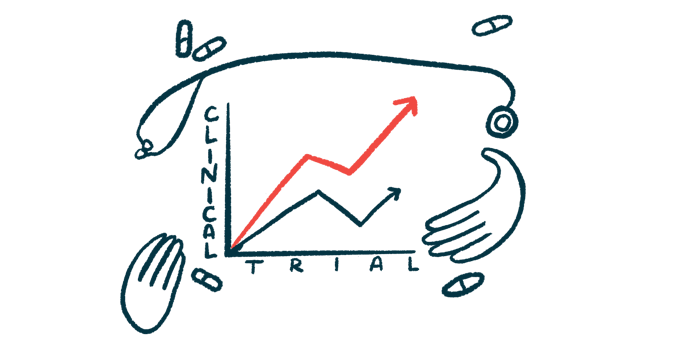 Treatment with AMX0035 significantly prolonged the time that people with amyotrophic lateral sclerosis (ALS) in the CENTAUR clinical trial did not require permanent ventilation or tracheostomy by over seven months, a new study shows.
"People living with ALS often require medical interventions like mechanical ventilation as the disease progresses and impacts the muscles of respiration," Sabrina Paganoni, MD, PhD, a professor at Harvard Medical School and co-author of the study, said in a press release. "These interventions come at a great cost, both personally and financially, for people living with the disease and developing therapies that can help delay these interventions can have a positive impact on their lives."
The study, "Effect of sodium phenylbutyrate/taurursodiol on tracheostomy/ventilation-free survival and hospitalisation in amyotrophic lateral sclerosis: long-term results from the CENTAUR trial," was published in the Journal of Neurology, Neurosurgery, and Psychiatry. It was funded by AMX0035's developer, Amylyx Pharmaceuticals.
AMX0035 is an oral combination of two small molecules designed to protect nerve cells from damage. It is currently up for approval in the U.S., Canada, and Europe.
The Phase 2 CENTAUR clinical trial (NCT03127514) enrolled 137 people with rapidly progressing ALS who were randomly assigned to take AMX0035 or a placebo daily for about six months. Then, 90 of 98 eligible participants chose to enter an open-label extension study (NCT03488524), where all were treated with daily AMX0035.
A recent analysis of trial data suggested that AMX0035 treatment extended median survival times by over 10 months compared to placebo.
Here, a team led by Harvard scientists analyzed data from CENTAUR to examine the effect of treatment on other outcomes, namely tracheostomy (a tube inserted into the windpipe to make breathing easier), permanent assisted ventilation, and hospitalization for ALS-related procedures.
With up to 35 months of follow-up, the risk of any of these events was reduced significantly in patients who were initially treated with AMX0035, by 47% compared with participants originally given placebo. Specifically, risk of tracheostomy or ventilation was about 49% lower with AMX0035, while risk of a first hospitalization was reduced by 44%.
Median time spent without tracheostomy or ventilation was 7.3 months longer among patients originally given AMX0035 (25.8 vs. 18.5 months).
"In this long-term analysis of CENTAUR, the risk of key events including death, tracheostomy, [permanent assisted ventilation] and first hospitalisation was significantly lower in those originally randomised to [AMX0035] compared with those originally randomised to placebo," the scientists concluded, adding that the results "support potential added benefits of [AMX0035] on reducing health burden in ALS."
The researchers noted that, since most of the patients originally given placebo eventually switched to AMX0035 during the open-label extension, the effects of treatment are likely somewhat underestimated in this analysis.
"We're encouraged by the positive data that we continue to collect from the CENTAUR study on the potential benefits of AMX0035 for people with ALS, including a lower occurrence of first hospitalization based on data collected up to 35 months following administration," said Machelle Manuel, PhD, head of global medical affairs at Amylyx.
"These results suggest that AMX0035, if approved, may help extend the time before greater care needs arise – a meaningful benefit for those living with ALS and their loved ones," Manuel added. "We will continue to explore other potential benefits of AMX0035 during the follow-up period and plan to evaluate its potential in other neurodegenerative diseases."
Amylyx is now running a Phase 3 trial called PHOENIX (NCT05021536) to further evaluate AMX0035 in ALS patients. The study is currently recruiting participants at several sites in Europe, with recruiting in U.S. sites to follow.