Amylyx Selects Neopharm to Market AMX0035 for ALS in Middle East
Israeli company also in charge of regulatory filings for therapy's approval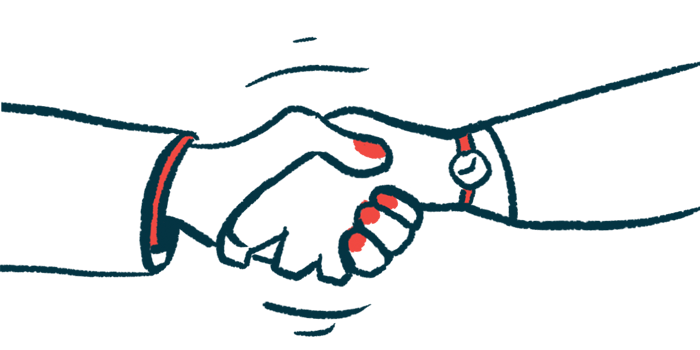 Neopharm has acquired exclusive rights to commercialize AMX0035 (sodium phenylbutyrate and taurursodiol) in Israel, Gaza, the West Bank, and to the Palestinian Authority as a treatment of amyotrophic lateral sclerosis (ALS).
The company's agreement with Amylyx Pharmaceuticals makes it responsible for the distribution and marketing of AMX0035 in these Middle East regions, pending its approval by regulatory authorities. Neopharm also will be in charge of the filings and duties required for regulatory review and therapy reimbursement.
"This agreement with Neopharm is an important step towards expanding AMX0035's availability in the EMEA (Europe, Middle East, and Africa) region, if approved," Stéphanie Hoffmann-Gendebien, general manager and head of EMEA at Amylyx, said in a company press release.
AMX0035 available in U.S. as Relyvrio and in Canada as Albrioza
AMX0035 is approved in the U.S. under the brand name Relyvrio and in Canada as Albrioza. This is Amylyx's first distribution agreement since Relyvrio was approved.
"Our team remains steadfast in our mission to help every eligible person living with ALS gain access to AMX0035, and working with the right partners, such as Neopharm, will help us to reach that goal as quickly and efficiently as possible," said Hoffmann-Gendebien.
"This decision was based on a number of factors, including the ability to leverage potential approvals in other regions in the Israel Health Ministry's review process to provide access for eligible people with ALS," she added.
Relyvrio is an oral therapy designed to help slow disease progression in people with ALS. Taken twice daily by mouth or via a feeding tube, the treatment can be administered alone or in combination with other ALS medications.
The therapy is a fixed-dose combination of two compounds — tauroursodeoxycholic acid and sodium phenylbutyrate — that work together to inhibit stress signals involved in nerve cell damage and ALS progression.
"The addition of AMX0035 to our portfolio and the opportunity to serve the ALS community in Israel and beyond is an honor," said Efi Shnaidman, general manager of Neopharm Israel, where the company is based. "We look forward to working with Amylyx to serve people living with ALS who may benefit from this important new treatment option."
Relyvrio's approvals were supported by data from the CENTAUR Phase 2 clinical trial called (NCT03127514), which assessed the medication in 137 adults recently diagnosed with rapidly progressing ALS.
Participants were randomly assigned to either Relyvrio or a placebo, taken twice daily, for 24 weeks (about six months). Most patients then enrolled in an open-label extension study (NCT03488524), in which all were given Relyvrio for up to 30 months (2.5 years).
Top-line results showed the Phase 2 trial met its main goal, with Relyvrio being significantly more effective than a placebo at slowing functional decline on the ALS Functional Rating Scale-Revised (ALSFRS-R) over the six months.
Findings from CENTAUR and its extension also demonstrated that patients randomized to Relyvrio in the main trial survived a mean of 6.9 months longer than those initially on placebo, who began treatment in the long-term extension — representing a 43% lower risk of death.
Amylyx is now sponsoring the PHOENIX Phase 3 trial (NCT05021536) to confirm Relyvrio's safety and efficacy in about 600 people with early-stage ALS, or those who have been experiencing symptoms for less than two years.
Participants are being randomly assigned to Relyvrio or a placebo for 48 weeks (nearly one year), followed by open-label treatment for up to two years.
The trial's main goals are to evaluate Relyvrio's safety and patients' rate of decline through changes in ALSFRS-R scores. Other goals include changes in lung function, quality of life, and survival.
The study is being conducted at several sites in the U.S. and Europe and is expected to finish in March 2024. Trial results could further support Amylyx's regulatory applications.
Relyvrio is under regulatory review in Europe and also is being tested as a potential treatment of other neurodegenerative conditions, including Alzheimer's disease and Wolfram syndrome.