Amylyx's AMX0035 Now Under Review for Approval in Europe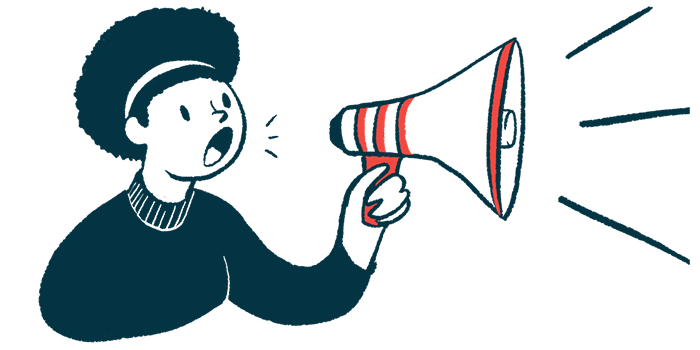 The European Medicines Agency (EMA) has agreed to review a marketing authorization application (MAA) from Amylyx Pharmaceuticals requesting the approval of AMX0035 — a combination of two compounds — for the treatment of people with amyotrophic lateral sclerosis (ALS).
The validation comes nearly two months after Amylyx filed the application, whose review process will be conducted by the EMA's Committee for Medicinal Products for Human Use (CHMP).
CHMP opinions are generally accepted by the European Commission, which makes final decisions on therapy approval for the 27-state European Union.
"The validation of our MAA for review by CHMP is another important step toward our goal of bringing a potential treatment option to people with ALS in Europe," Stéphanie Hoffmann-Gendebien, Amylyx's head and general manager in Europe, the Middle East, and Africa, said in a press release.
"We are building out our European team to be prepared to launch AMX0035 should the CHMP review result in a positive opinion, as we know people with ALS and their families have no time to wait," Hoffmann-Gendebien added.
Similar applications are currently being reviewed by health authorities in Canada and the U.S. — where the application was placed on priority review and a decision is expected no later than June 29.
AMX0035 received orphan drug designation in both Europe and the U.S. for treating ALS. That status is meant to expedite the therapy's development by providing regulatory support and financial benefits, as well as a marketing exclusivity period — for 10 years in Europe and seven in the U.S. — upon regulatory approval.
Given twice a day by mouth or via feeding tube, AMX0035 is a fixed-dose combination of two small molecules in clinical use, tauroursodeoxycholic acid and sodium phenylbutyrate, that are known to be safe and well-tolerated, and to protect nerve cells from cellular stress-induced damage.
"After many years and trial failures in ALS, AMX0035 has given us the hope that a new potential treatment option may be on the horizon for the approximately 40,000 people living with this disease in Europe," said Evy Reviers, chairwoman of the European Organization for Professionals and Patients with ALS and CEO of ALS Liga Belgium.
"We are encouraged by this validation and look forward to seeing AMX0035 potentially progress through the European regulatory review process," Reviers added.
Amylyx's applications were supported by data from the CENTAUR Phase 2/3 clinical trial (NCT03127514), which evaluated the therapy's six-month safety and effectiveness against a placebo in 137 adults recently diagnosed with ALS that was progressing rapidly.
Most participants who completed the trial chose to enter its open-label extension study (NCT03488524), in which all received the therapy for up to 2.5 years.
Top-line data showed that AMX0035 was generally safe and worked better than a placebo at significantly slowing patients' disability progression — meeting the trial's main goals. Functional disability was assessed with the ALS Functional Rating Scale-Revised (ALSFRS-R), the most widely used scale in clinical practice and clinical trials of ALS.
The therapy's superiority was found to be independent of the use and duration of other treatments, and AMX0035-treated patients also showed a trend toward slower decline in muscle strength and lung function, as well as fewer hospitalizations.
In addition, nearly three years of follow-up data spanning both CENTAUR and its extension study demonstrated that patients consistently on AMX0035 had a 44% lower risk of death relative to those initially assigned to a placebo.
AMX0035's benefits are now being confirmed in a larger placebo-controlled Phase 3 trial, called PHOENIX (NCT05021536). The study is currently recruiting up to 600 adults with ALS whose symptoms started in the past two years — a less-stringent criteria than that required for CENTAUR — at sites across Europe and the U.S.
Participants are being randomly assigned to receive either AMX0035 or a placebo for 48 weeks (about 11 months) and dosing has already begun.
The study's main efficacy goals include a composite measure of survival and changes in the ALSFRS-R score, while secondary goals comprise changes in lung function, ventilation-free survival, quality of life, and other measures.
Amylyx expects these additional safety and efficacy data for AMX0035 will further support the company's global regulatory efforts.
"ALS is a devastating progressive disease that heavily impacts people living with the disease and their loved ones, and we are in urgent need of a new therapy," said Leonard H. van den Berg, MD, PhD, chairman of the Treatment Research Initiative to Cure ALS (TRICALS), a large European trial network dedicated to finding a treatment for ALS.
TRICALS is involved in the recruitment of potential PHOENIX participants in Europe, while in the U.S. this is being facilitated by a collaboration with the Northeast ALS Consortium.
"We highly encourage the mission of Amylyx to find an innovative treatment for ALS," added van den Berg, who is also a professor of neurology at UMC Utrecht in the Netherlands.