Amylyx, Sunnybrook Partner to Find New ALS Therapeutics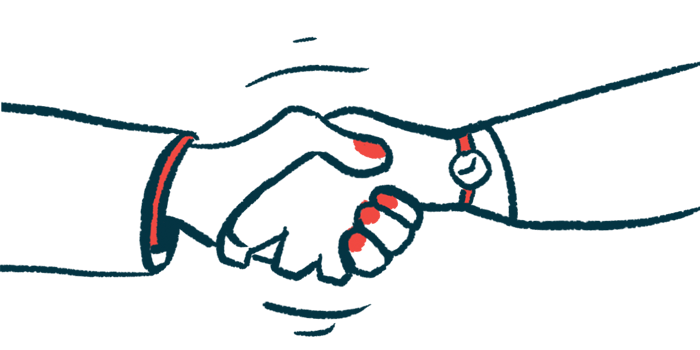 Amylyx Pharmaceuticals has partnered with Sunnybrook Research Institute (SRI) to find new therapeutic candidates for amyotrophic lateral sclerosis (ALS) and other neurodegenerative diseases.
Under terms of the two-year sponsored research agreement, SRI will work to identify potential therapeutics that potently and specifically inhibit Bax and Bak, two proteins that have been implicated in cell death and nerve cell degeneration in ALS.
Any new compounds that show promise will undergo a battery of screening tests, including biochemical assays, as well as research in lab-grown cells and in animal models of neurodegenerative diseases. The hope is to identify inhibitors that eventually could transition to clinical testing in humans.
Amylyx then will have the right to license and develop any therapeutic candidates identified at SRI.
"We have been closely following research into Bax and Bak inhibition considering the criticality of these proteins in pathways of cell death and axonal [nerve cell projection] degeneration and the work that has been done on these pathways in ALS," Joshua Cohen, co-CEO and co-founder of Amylyx, said in a company press release.
"We are excited about the work conducted at SRI which we believe could be important for ALS and other neurodegenerative diseases," Cohen added.
ALS is marked by the progressive loss of motor neurons — the nerve cells involved in voluntary muscle movements — in the brain and spinal cord. This causes a range of symptoms such as  deteriorating muscle function and trouble breathing.
While the mechanisms underlying this process are numerous, they are thought to involve programmed cell death pathways that require Bax and Bak.
According to Amylyx, preclinical research has shown that selective inhibition of Bax and Bak can help preserve motor neurons, delay symptom onset, and prolong survival in an ALS mouse model, all without causing toxicity.
"We have been investigating the inhibition of Bax and Bak as a potential mechanism of action for neurodegenerative diseases, especially ALS, for a number of years, and we are optimistic about where this research can go," said David Andrews, PhD. Andrews is director and senior scientist in biological sciences at SRI, Tier 1 Canada research chair, and the project's principal investigator.
"We are thrilled to work with Amylyx to have a laser-focus on identifying potentially novel therapeutic candidates for ALS and other neurodegenerative diseases," added Andrews.
Amylyx also is developing a novel ALS therapy, AMX0035, that is under review by the U.S. Food and Drug Administration, with a decision expected in late September. The treatment, which is a fixed-dose oral combination of sodium phenylbutyrate and tauroursodeoxycholic acid, recently gained approval in Canada, under the brand name Albrioza.
"ALS is a relentless and complex disease, so we must also be relentless in our pursuit of new therapies to fulfill our mission to end the suffering caused by ALS and neurodegenerative diseases," said Justin Klee, co-CEO and co-founder of Amylyx.