Phase 1b Trial of Oral DNL343 in ALS Patients Begins Dosing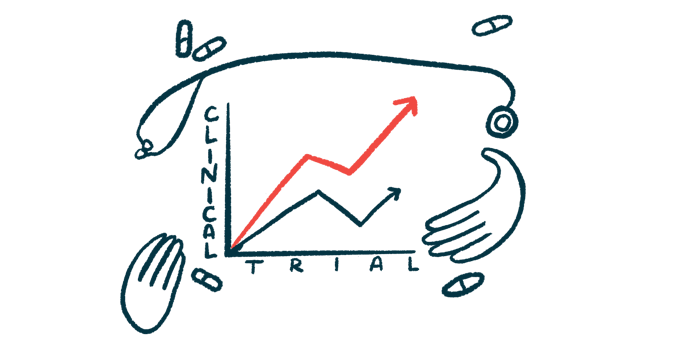 A Phase 1b clinical trial evaluating the safety and pharmacological profile of DNL343, Denali Therapeutics' investigational oral therapy, in adults with amyotrophic lateral sclerosis (ALS) has started dosing participants.
The study (NCT05006352) is currently recruiting patients at the Centre for Human Drug Research (CHDR) in Leiden, Netherlands. Additional sites are expected to open as well.
"Initiation of this Phase 1b study marks a significant milestone in the development of DNL343 for the potential treatment of people living with ALS," Carole Ho, MD, Denali's chief medical officer, said in a press release.
"Our preclinical and Phase 1 healthy volunteer data demonstrate activity of DNL343 on biomarkers believed to be highly relevant to ALS, and we look forward to sharing this data at an upcoming scientific conference," Ho added.
The company plans to present results from a Phase 1 trial (NCT04268784) testing DNL343 in healthy volunteers at the 2021 Annual Northeast Amyotrophic Lateral Sclerosis (NEALS) Meeting, to be held online Oct. 6–7.
DNL343 is an orally available, small molecule that works by activating EIF2B, a protein complex involved in the production of proteins. In response to cellular stress, cells suppress EIF2B production, leading to impaired protein production and the formation of stress granules — small clumps of proteins and messenger RNA (mRNA) molecules.
mRNA is the intermediate molecule derived from DNA that guides protein production.
While stress granules are typically disassembled once the initiating stress is relieved, they are abnormally sustained in people with neurodegenerative diseases like ALS and frontotemporal dementia.
The lack of stress granule clearance is associated with the toxic aggregation of several proteins, including TDP-43, a hallmark of ALS.
By activating EIF2B, DNL343 is expected to restore protein synthesis, disperse TDP-43 aggregates, and improve nerve cell survival.
Notably, the therapy is able to cross the blood-brain barrier. This highly selective membrane tightly regulates what substances from the bloodstream can enter the central nervous system (CNS; the brain and spinal cord), and crossing it is often a challenge for CNS-targeting therapies.
The initial Phase 1 study, conducted at the CHDR, assessed the safety, tolerability, pharmacokinetics (movement into, through, and out of the body), and pharmacodynamics (effects on the body) of single and multiple doses of DNL343 in up to 88 healthy adults.
A second, single-center Phase 1 trial (NCT04581772), conducted in New Zealand and completed in June, evaluated the effects of formulation and food on DNL343's safety and pharmacokinetics in 31 healthy men and women.
The recently opened and placebo-controlled Phase 1b clinical trial is evaluating DNL343's safety, pharmacokinetics, and pharmacodynamics in up to 30 adults with ALS whose symptoms started within the last three years.
Participants are being randomly assigned to either a low or high oral dose of DNL343, or to a placebo, given daily for 28 days. All who complete this part will be eligible to receive the therapy for 1.5 years (18 months) in the study's open-label extension phase.
Patients may also continue with their standard ALS treatments if they were on stable doses for at least two months before trial screening. The trial is expected to conclude in December 2023.
"This Phase 1b study will help further characterize the safety and activity of DNL343 in participants with ALS for whom treatment options are a critical unmet medical need," Ho said.
Another Denali treatment candidate for ALS, called DNL788, is being tested in healthy volunteers in a Phase 1 trial (NCT04982991) sponsored by Sanofi, Denali's partner in the therapy's development.