Hypermetabolism in ALS Linked to Greater Functional Decline and Shorter Survival, Study Says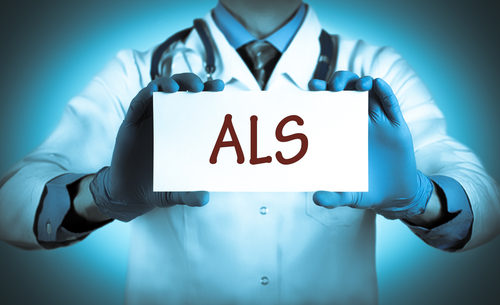 Patients with amyotrophic lateral sclerosis (ALS) show high prevalence of hypermetabolism, which leads to more rapid physical decline and earlier death, new study reports.
The research, "Hypermetabolism in ALS is associated with greater functional decline and shorter survival," appeared in the Journal of Neurology, Neurosurgery & Psychiatry.
Metabolic alterations have been substantially shown in ALS patients. Analyses of the prevalence of hypermetabolism – defined as a significant elevation in measured resting energy expenditure relative to predicted resting energy expenditure – suggests occurrence in 25 percent to 68 percent in sporadic ALS, while all familial ALS patients develop this condition, according to reports.
To date, ALS studies have addressed hypermetabolism using predictions of resting energy expenditure that fail to correct for muscle atrophy. As these predictions in ALS, also known as Lou Gehrig's disease, are affected by patients' percentage of fat-free mass, previous predictions of the prevalence and impact of hypermetabolism in ALS may be incorrect.
In the new study, Australian scientists aimed to determine the prevalence of hypermetabolism, relative to body composition, in ALS patients, compared with healthy controls.
The researchers conducted assessments of energy expenditure in 58 patients with definite or probable ALS and 58 age and sex-matched controls. They also evaluated the link between hypermetabolism and clinical parameters of ALS over a period of 12 months. Survival was assessed during a 30-month period following metabolic analysis.
Results revealed that hypermetabolism was more prevalent in ALS patients than in controls. The data further showed similar results between hypermetabolic and normometabolic (normal metabolism) ALS patients regarding changes in body weight, body mass index, and fat mass. The authors attributed these similarities to dietary management, with patients increasing their energy intake to balance greater energy demand.
However, a mean lower motor neuron score, an indication of motor neuron degeneration – a hallmark of ALS and previously associated with earlier death – was greater in hypermetabolic patients.
The data also demonstrated that, compared to patients with normal metabolism, those with hypermetabolism had a more rapid decline in the Revised ALS Functional Rating Scale – used to assess alterations in physical functioning – over the 12 months following metabolic assessment.
Researchers also found that hypermetabolism was inversely correlated with survival. Hypermetabolic patients had an increased risk of death during follow-up of 220 percent. "Our data are the first to indicate that hypermetabolism is a prognostic factor for ALS," the investigators wrote.
"Our primary finding is an increase in prevalence of hypermetabolism in patients with ALS compared with an age and sex-matched control population," the researchers wrote. "Hypermetabolic patients with ALS have a greater level of lower motor neuron involvement, faster rate of functional decline and shorter survival," they added.
Among the study's limitations, the authors cautioned, is that accounting for patients' dietary and caloric intake is required to fully assess the impact of changes in energy processes in ALS. Also, the researchers could not determine whether hypermetabolism is an early event in ALS or if it occurs as a consequence of disease worsening. They also mentioned the small group of participants, which warrants replication of the findings in a larger study.