Lead PAS-003 candidate chosen to target key protein in ALS
Therapy is a monoclonal antibody that inhibits alpha-5/beta-1 integrin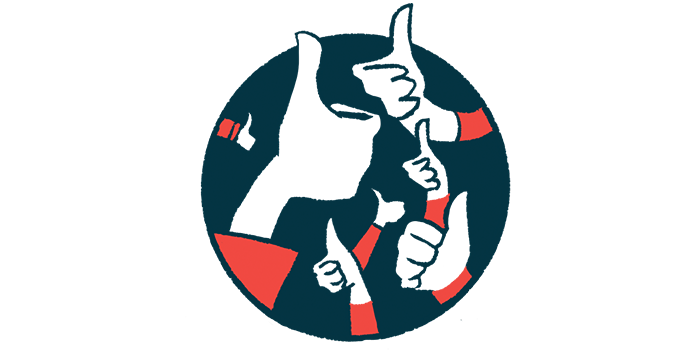 Pasithea Therapeutics has selected a lead candidate for its PAS-003 program, which is intended to target a "velcro-like" protein to treat amyotrophic lateral sclerosis (ALS).
The new therapy is a humanized monoclonal antibody that potently inhibits the alpha-5/beta-1 integrin protein. It was selected after extensive screening and characterization studies deemed it the best candidate for both sporadic and familial ALS.
PAS-003 is ready for manufacturing and preclinical studies to support an investigational new drug (IND) application to request advancing it into clinical testing.
"We have chosen the most optimal [alpha-5/beta-1]] humanized [monoclonal antibody] for the treatment of both sporadic and familial ALS. PAS-003 is now ready for manufacturing and IND-enabling studies," Tiago Reis Marques, CEO of Pasithea, said in a company press release.
The PAS-003 program is being established after promising data from a recent study in animal models of ALS. In a collaborative effort between Pasithea and researchers at Stanford, the Mayo Clinic, and Oregon Health & Science University, the alpha-5/beta-1 integrin was identified as a possible target for easing nerve cell loss in ALS.
"I have spent my career studying integrins and I believe [alpha-5/beta-1] integrin is an important therapeutic target for the treatment of ALS," said Lawrence Steinman, a neurologist and professor at Stanford Medical School, and co-lead author of the breakthrough study. "I am as excited about the PAS-003 development program as I was 30 years ago when I first published as senior author in Nature on targeting integrins for treating multiple sclerosis."
Steinman is also co-founder and chairman of Pasithea.
Recommended Reading
Integrin's role in ALS disease progression
ALS is marked by the progressive damage and death of motor neurons, nerve cells that control voluntary muscle movement. As a result, patients develop a range of disease symptoms, from trouble walking and speaking to difficulty swallowing and breathing.
While the processes underlying the onset and development of ALS aren't fully understood, inflammation in the central nervous system, the brain and spinal cord, is believed to be significant.
In this study, scientists found alpha-5/beta-1 integrin levels were markedly high in microgila and macrophages, immune cells that work to engulf and destroy threats and are known to play a role in the progression of ALS.
This was observed in animals with late-stage ALS, but not healthy mice, and in post-mortem samples from ALS patients. In patients, immune cells positive for the integrin were located close to motor neurons and in regions where motor neurons were previously found.
Treatment with an anti-alpha-5/beta-1 integrin antibody delayed disease progression in mice and extended survival. The animals also had better motor function, fewer symptoms, and better general health.
The findings highlighted the role of the alpha-5/beta-1 integrin "on different cell types involved in neuroinflammation in ALS and has shown that blocking α5β1 integrin is a therapeutic target for the treatment of ALS," Marques said. "We are pleased to have achieved this significant development milestone through extensive and repeated preclinical studies, to have made key patent filings and we are looking forward to introducing our PAS-003 program to partners to appropriately advance this important program to the clinic."
Pasithea's development of its anti-integrin antibodies was supported by an award worth AU$1 million (about $660,000) from FightMND, an Australian nonprofit that supports disease research.
"I would like to thank all of the parties involved, including the Mayo Clinic and Oregon Health Sciences University, who were influential in the discovery and research efforts, as well as Paul B. Manning and FightMND, a registered not-for-profit Australian charity, who helped fund the progress to our lead candidate selection," Steinman said.