Lief Care and AxeALS Partner to Support Patients' Nutritional Needs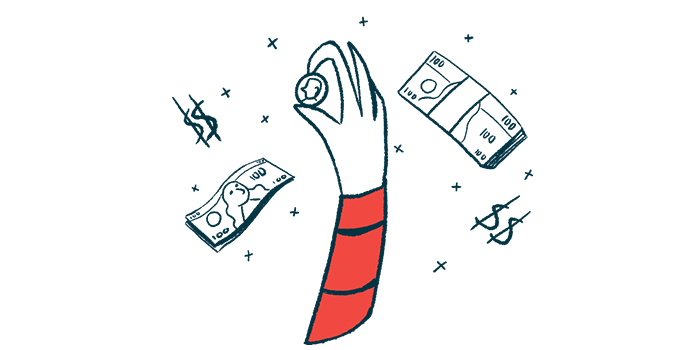 A Lief Cares initiative, under its partnership with AxeALS, raised nearly $8,000 for the amyotrophic lateral sclerosis (ALS) community and is providing patients with specially formulated nutritional supplements.
Lief Cares is the nonprofit donation program of the California-based formulation and product developer and dietary supplement manufacturer Lief Labs.
Through donations and its sponsorship partners, Lief Cares raises funds and awareness each year for designated communities, and provides them with nutritional support. Past initiatives have targeted first responders and employees of services considered "essential."
The program in 2021 chose the AxeALS Foundation, which raises awareness and financially supports disease research and treatment development, including clinical trials. The foundation was established by Eric and Amanda Stevens after Eric's ALS diagnosis at age 29. Eric Stevens is a former Los Angeles firefighter and former fullback with the NFL's St. Louis Rams.
"We are extremely proud to support AxeALS and the important efforts of Eric and Amanda Stevens for the ALS community through our 2021 focus initiative for Lief Cares," Nate Cox, Lief Labs' partner and chief business officer, said in a press release.
"We understand that the unique needs of people challenged with ALS often require them to use supplementation to help support their nutritional needs," Cox added. "Lief Cares was happy to specially formulate and manufacture a nutrient support supplement to donate to the ALS community, as well as help raise money and awareness for this very worthy cause."
Weight loss and an insufficient nutrient intake are common problems with ALS, often the consequence of difficulties with swallowing and hand grip or strength. Malnutrition can exacerbate muscle weakness and affect the body's ability to fight off infections.
Several supplements and diet programs are thought to possibly help some patients with proper nutrition, including the vitamins E, D, and B12, and coenzyme Q10, L-carnitine, omega-3 fatty acids, and resveratrol.
However, it's important to note that while such vitamins, minerals, and other supplements are available over the counter — without prescription — their use is not well regulated. They must be used with caution and only after consulting with a patient's physician. What's more, every patient's nutritional needs are different.
Those who wish to try Lief Labs' dietary supplement may still be able to request a free product here. The supplement contains, among other ingredients, the vitamins D, B6, and B12, along with folate and magnesium. All products are made in the U.S., the company reports.
"We were so excited when Lief Labs reached out about an initiative to help the ALS community through Lief Cares," Amanda Stevens said. "We are fortunate for their willingness to spread awareness for ALS and we are extremely grateful for their involvement in providing patients with nutritional support through supplementation."