Optimizing the Diet for the ALS Patient: A Nutritionist's View
Diet is a major factor when it comes to amyotrophic lateral sclerosis (ALS). Quality of diet, proper macronutrient and micronutrient balance, and absorption all require great attention. 
At the core, however, is maintaining a healthy body weight, which is essential for proper functioning, metabolism, and nutrition optimization. That being said, weight loss and hypermetabolism are common side effects of ALS and can influence not only quality of life but the rate at which the disease progresses. 
From a study in the 2015 Neurologic Clinics journal: "Malnutrition in ALS has been defined as the loss of greater than 10% of baseline body weight or a body mass index (BMI) lower than 18.5 kg/m2; both are considered negative predictors of survival in ALS. While the prevalence varies between studies, some report over half of all ALS patients meet criteria for malnutrition. The literature consistently shows that a higher BMI, between 30 to 35 kg/m2, is associated with decreased risk of disease, later disease onset and prolonged survival."
When designing a diet for ALS, a high-calorie diet is recommended overall; however, the source of these calories is up for debate. Some propose a diet high in carbohydrates, while others recommend a diet high in fat. The difference is the energy source that is used for day-to-day activities and organ functioning. A few studies have been conducted as to which macronutrient provides the greatest success, but the results have been conflicting. 
As nutrition has taken the spotlight as an essential factor in disease progression and quality of life, nutraceuticals and supplements have become more and more popular. Nutraceuticals are vitamins, minerals, herbs, or plant-based foods that are intended to supplement the diet by increasing the total dietary intake, thus elevating the health of the individual. 
One example of incorporating these supplements is the Deanna Protocol, a program designed by a physician whose daughter was diagnosed with ALS. It is a supplement regimen targeted to improve cellular energy and mitochondria function. The hypothesis is that the combination of these supplements will provide neuroprotection. 
A few studies have shown some success with this regimen; however, it has not yet been validated in the clinic. 
I agree that a combination of high-quality, high-calorie nutrition, as well as targeted supplementation, can increase the quality of life and perhaps contribute to a decrease in disease progression. 
Below are a few of my dietary recommendations:
Fiber: Increasing dietary fiber lowers inflammation and promotes gut health. Key gut hormones include ghrelin, which stimulates the appetite when the gut is functioning properly. 

Vitamin B12: This is a water-soluble vitamin that plays an essential role in the homeostasis of the nervous system. Clinical

studies

have shown that administering a high dose of B12 into the muscle within 12 months of symptom onset

lessens decline and prolongs survival

. 

Carnitine: This is an essential antioxidant that protects against oxidative stress and damage. Carnitine can be found in red meat sources as well as chicken, milk, beans, avocado, milk, and fish. 

Enteral Nutrition: Hypercaloric feeding through a gastrostomy (PEG) when placed early on in patients with dysphagia ( difficulty swallowing )

has been found to increase

in survival rate. 
Nutrition optimization plays a key role in quality of life and survival rate in ALS. Many factors contribute to optimizing nutrition from a physical and physiological perspective. The emphasis on antioxidant therapy, supplementation, and targeted macronutrient diet plans has the potential to positively influence the course of treatment; however, it must be overseen by a medical professional.
***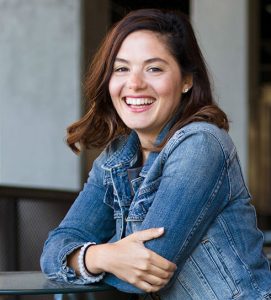 Alana Kessler, MS, RD, CDN, E-RYT, is a registered dietitian, nutritionist, weight management expert, and an accredited member of the CDR (Commission on Dietetic Registration) and the American Dietetic Association. She is also a yoga and meditation teacher, Ayurveda specialist, and the founder of the New York City-based fully integrated mind, body, and spirit urban sanctuary, BE WELL. Alana's BE WELL ARC System and Method Mapping technique is a holistic multidisciplinary approach to health and wellness that blends Eastern and clinical Western diet and lifestyle support to effect long-lasting behavior change.
A graduate of NYU with a BA and MS in clinical nutrition, Alana is dedicated to helping others learn how to nourish themselves, create balance, and understand their true nature through nutrition, yoga, and inner wellness. She leads Yin Yoga workshops and trainings as well as wellness retreats at international locations. Her health, fitness, and lifestyle expertise has been featured in
Aaptiv.com, Droz.com, EatThis.com, RD.com, Redbook, WomensHealthmag.com, 
and 
Vogue
. For more information, visit her website at 
bewellbyak.com
.