MDA Joins Major League Baseball to Mark 'Lou Gehrig Day' Across June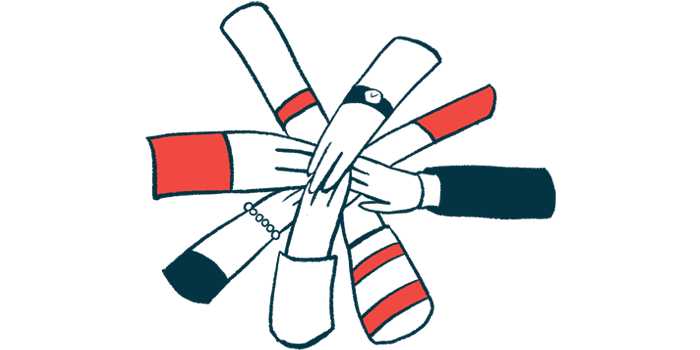 Major league baseball teams are poised to mark Lou Gehrig Day, set aside to honor the legendary New York Yankees first baseman whose career was cut short amyotrophic lateral sclerosis (ALS), the progressive neurodegenerative disorder that after his death in 1941 became known as "Lou Gehrig's Disease."
In addition to celebrating the player known as the "Iron Horse" and others whose lives were shortened by ALS, the event serves to raise disease awareness, gather funds to fight it, and recognize the organizations and individuals working to end ALS.
"We commend the effort to celebrate this day of recognition across Major League Baseball," Donald S. Wood, PhD, president and CEO of the Muscular Dystrophy Association (MDA), said in a press release. "Lou Gehrig Day is an incredible opportunity for the public, especially baseball fans in this country and around the world, to support the movement for scientific breakthroughs in ALS."
The MDA, reported to be the largest financial supporter of ALS research and care "outside of the federal government," remains "committed to the late Lou Gehrig and his wife Eleanor, who became MDA's national campaign chairman to raise funds for research to find a cure for the disease that took her husband's life too soon," Wood added.
John Howell, president of The Lou Gehrig Society that also works to support disease research and treatment, is a member of the MDA board of directors, and the society's chairman, R. Rodney Howell, MD, is a former MDA board chairman, Wood said.
For its part, the MDA is recognizing the league-wide event by having MDA patients and families, along with advocates, volunteers, and others, attend ceremonies nationwide. Participants will join in from the stands, the playing fields, and in a series of pre-game Tribute Tailgate Parties to raise funds supporting work into ALS.
"It is such an honor to see Gehrig events unfolding and expanding each year with MLB's Annual Lou Gehrig Day," Rodney Howell said. "Gehrig really was as special as he was portrayed in popular lore. My family members and the Gehrigs were extremely close. He was such a good, honest, funny, tough, and humble guy. He was famous for sticking in there until his job was done, just as MDA and MLB are doing, until we find a cure for ALS."
Here is a list of some of the MDA's team partners and dates on which "Lou Gehrig Day" will be marked; more information is available by contacting individual teams:
Boston Red Sox, June 1
Cincinnati Reds, June 2
Detroit Tigers, June 2
Milwaukee Brewers, June 2
Kansas City Royals, June 3
Oakland A's, June 3
Philadelphia Phillies, June 3
Chicago White Sox, June 26
Pittsburgh Pirates June 3
Houston Astros, June 6
Cleveland Guardians, June 6
Minnesota Twins, June 8
St. Louis Cardinals, June 13 or 15
Arizona Diamondbacks, June 13
In its release, the MDA announced its Tribute Tour will take place in Houston on June 2–6, and include a celebration of local champions, families, and volunteers. Other points of interest will be a stop at the Houston Methodist Neurological Institute's ALS Research and Clinical Center to honor Stanley H. Appel, MD, director of the MDA ALS Care Center there and the recipient of this year's MDA Tribute Award. The tour will culminate on June 6 with the Lou Gehrig's Day celebration with the Astros.
Gehrig is well remembered for his 1939 retirement speech at Yankee Stadium, where he said that, despite having ALS, he considered himself "the luckiest man on the face of the Earth."