MDA & ALS Care Center's Alan Pestronk Wins MDA's Tribute Award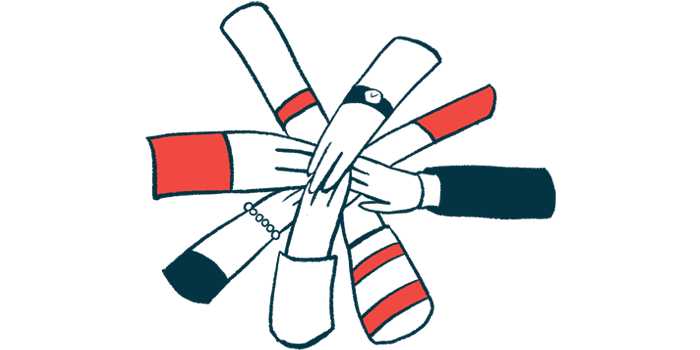 As part of its Tribute Awards, the Muscular Dystrophy Association (MDA) will honor Alan Pestronk, MD, co-director of the MDA & ALS Care Center at Washington University School of Medicine.
The Tribute Awards recognizes those "who have been tireless in their efforts" to support members of the neuromuscular disease community, including those with amyotrophic lateral sclerosis (ALS), according to an MDA press release.
The awards will be part of the 35th Annual Show of Strength, to be broadcast live on NBC affiliate KSDK-TV from St. Louis 8–10 p.m. CT Sept. 4.
The Labor Day weekend event raises funds for the MDA's summer camp and care centers, as well as the organization's research, advocacy, and support services.
"MDA Tribute Tours have celebrated Strength in Unity, Strength in Community in Las Vegas, Nashville, Houston, and now St. Louis," Kristine Welker, MDA's chief of staff, said. "We can't wait to come together in a show of strength, gratitude, and admiration for these extraordinary individuals who have been tireless in their efforts to support our St. Louis families and communities we serve."
Pestronk has served MDA families for more than a half-century, treating adults and children who have disorders that affect muscles and nerves. A former member of the MDA's medical advisory committee, Pestronk has trained more than 100 neuromuscular fellows. According to the MDA, Pestronk has "brought progress in neuromuscular diseases and hope to families."
"This award reflects my longtime, very gratifying relationship with MDA," Pestronk said. "MDA supported my own neuromuscular fellowship training and my first research grant at Johns Hopkins in the 1970s. During the past 30+ years, MDA has supported out multidisciplinary MDA adult and pediatric clinics at Washington University in St. Louis."
Also, Pestronk's neuromuscular group has collaborated with the association for research in a number of neuromuscular disorders, including ALS, muscular dystrophy, myasthenia gravis, and spinal muscular atrophy.
In addition to Pestronk, the Tribute Awards will honor Show of Strength host Mike Bush for his decades-long support of MDA families. The event will also recognize Muscle Walk Team "The Flying Pigs," a team of two MDA families and former neighbors who seek to raise funds to support those with neuromuscular diseases through the Flying Pigs Foundation.
"Hope for a longer, more independent life is now becoming a reality for thousands of patients with muscular dystrophy and related neuromuscular diseases," Donald S. Wood, PhD, MDA's CEO, said. "And the pipeline of promise — more life empowering treatments and cures — is growing and creating ever more hope for the millions of patients and their families who are at the heart of MDA's mission and vision."
"This is an important time of year for key milestone events, long-standing traditions with valued partners and innovative programming including community education, engagement with the MDA Tribute Tour and advocacy," Wood said.
The MDA supports those living with ALS, muscular dystrophy, and associated neuromuscular disorders, as well as patients' families.