NurOwn Benefits Patients With Less Severe ALS, Analyses Show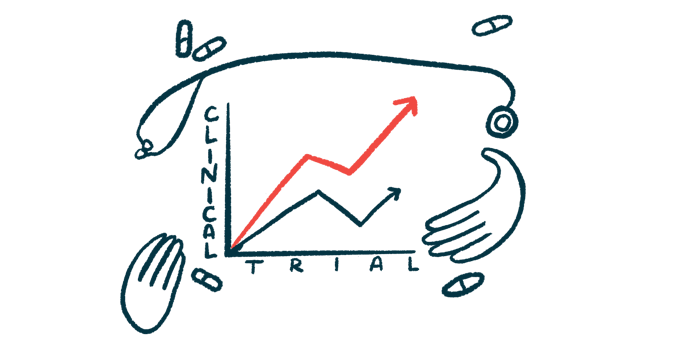 A significantly greater proportion of amyotrophic lateral sclerosis (ALS) patients with less severe disease showed slower ALS progression with the investigational cell-based therapy NurOwn relative to a placebo.
These are the findings of another post-hoc analysis of data from NurOwn's Phase 3 clinical trial (NCT03280056), further supporting the potential benefits of Brainstorm Cell Therapeutics' therapy in patients with earlier stage ALS.
Previously, top-line data showed that the therapy failed to meet the main goal of significantly slowing ALS progression relative to a placebo in the whole patient population.
Trial results from pre-specified and post-hoc analyses were detailed in the study, "A Randomized Placebo-Controlled Phase 3 Study of Mesenchymal stem cells induced to secrete high levels of neurotrophic factors in Amyotrophic Lateral Sclerosis," published in the journal Muscle & Nerve.
"The publication provides a transparent view into this important NurOwn Phase 3 trial suggesting a meaningful clinical impact with NurOwn," Stacy R. Lindborg, PhD, Brainstorm's executive vice president and chief development officer and one of the study's authors, said in a press release.
"When viewed in totality, we believe the trial's data provide evidence of NurOwn's effectiveness in driving meaningful clinical benefit for ALS patients with less advanced disease," said Chaim Lebovits, Brainstorm's CEO.
"We look forward to discussing these findings with regulators," Lebovits added.
NurOwn involves collecting mesenchymal stem cells (MSCs) from a patient's own bone marrow and expanding and maturing them into cells that produce high levels of neurotrophic factors — molecules that promote nerve cell growth and survival. MSCs are stem cells that can generate a variety of other cell types.
The mature cells are then injected into the patient's spinal canal to promote and support nerve cell repair, which is expected to help slow disease progression.
Based on promising Phase 2 findings in people with fast-progressing ALS, BrainStorm launched a Phase 3 trial to confirm NurOwn's benefits in a larger patient population.
The Phase 3 study assessed whether the therapy was superior to a placebo at slowing disease progression in 189 adults (127 men and 62 women) with rapidly progressing ALS who were recruited at six U.S. sites.
Participants, with a mean age of 49, were randomly assigned to receive three injections of either NurOwn or a placebo, directly into the spinal canal every other month.
Disease progression was evaluated with the ALS Functional Rating Scale (ALSFRS-R), which assesses the ability to perform daily life activities, with higher scores (maximum of 48) indicating better functional abilities.
Top-line data, announced in November 2020, showed that a greater proportion of NurOwn-treated patients (32.6%) had a slower disease progression — as measured by the proportion of patients showing at least a 1.25-point slower rate of decline in the ALSFRS-R — relative to those given a placebo (27.7%).
However, this difference failed to reach statistical significance, meaning that the trial did not meet its main goal. Secondary goals also were not attained.
Pre-specified analyses on a subgroup of patients with less severe disease (ALSFRS-R scores of 35 of higher) at study's start (baseline) showed larger treatment effects.
Specifically, twice as many NurOwn-treated patients showed a slower disease progression than those given a placebo (34.6% vs. 15.6%), but again these differences did not reach statistical significance.
The researchers noted that this may be due to the higher-than-expected proportion of participants with more advanced ALS (and higher than in other late-stage ALS trials), which limited the number of those classified as having earlier stage disease. This likely reduced statistical power.
To include a higher percentage of participants with less advanced disease, the researchers conducted a post-hoc analysis (those performed after the trial is completed) in a patient subgroup with an ALSFRS-R score higher than 25 at baseline, accounting for 77% of participants.
Here, slower disease progression was achieved by 34.7% of patients receiving NurOwn and 20.5% of those on a placebo, with this difference nearly reaching statistical significance.
Further analyses showed that significant group differences were attained when considering other ALSFRS-R thresholds, such as scores equal or higher than 27, 28, or 31.
Results across ALSFRS-R thresholds showed that patients with less severe disease also experienced a lower score reduction — of about 2 points, which is considered clinically meaningful — during the study than those with more advanced disease.
Again, these differences in slope decline reached statistical significance for some of the analyzed ALSFRS-R threshold-based groups, such as those with baseline scores of 28 and higher, 30 and higher, or 31 and higher.
"The inclusion of trial participants with more advanced ALS disease appears to have had a dilutive effect that may have reduced the ability to show a treatment effect in the overall study population," Brainstorm stated in the release.
Moreover, NurOwn treatment resulted in significant reductions in the levels of several cerebrospinal fluid (CSF) biomarkers of neuroinflammation and neurodegeneration and significant increases in neurotrophic factors, while these biomarkers remained unchanged with placebo. CSF is the liquid that surrounds the brain and spinal cord.
Pre-specified statistical modeling showed that the levels of some of these biomarkers could predict treatment responses, but further studies are needed to confirm their predictive value, the team noted.
NurOwn was generally well-tolerated, with no clinically significant group differences in terms of safety assessments.
"There are both biological and clinical signals of a treatment effect — as a community, we must review these carefully," said Merit Cudkowicz, MD, the study's first author and one of the trial's principal investigators.
"Understanding how to use biomarkers to tailor treatments, like NurOwn, is an essential new direction in ALS therapy development," added Cudkowicz, who is also the director of the Healey Center for ALS and chief of neurology at Massachusetts General Hospital in Boston.
"We believe that collectively, these results demonstrate the potential of NurOwn to address the unmet needs of ALS patients," Lindborg said.