New PET Tracer May Better Capture Brain Inflammation in ALS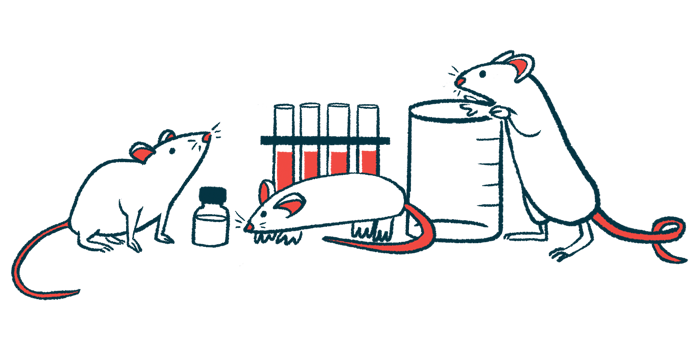 An imaging agent developed by Ashvattha Therapeutics can accurately detect brain inflammation caused by microglia, immune cells that play a key role in neurological diseases such as amyotrophic lateral sclerosis (ALS), a mouse study reported.
The company is planning to initiate a Phase 1/2 clinical trial in ALS patients next year, using its PET tracer to help determine the efficacy of OP-101, a candidate therapy to prevent neuroinflammation by targeting microglia in the brain.
Imaging findings were presented by Stanford University researchers at the virtual World Molecular Imaging Congress, which took place Oct. 5–8, in the oral presentation "Development of 18F-OP-801: a novel hydroxyl dendrimer PET tracer for imaging maladaptive inflammation in the whole body and brain."
Microglia are the immune cells that protect the brain and spinal cord from infections or injury. However, overactivation of these cells is believed to contribute to a number of neurodegenerative diseases, such as ALS, Alzheimer's disease, and multiple sclerosis.
PET tracers are used to visualize the extent of inflammation in people with these disorders. But "most are not specific" at capturing the activity of microglia cells, the researchers reported in the presentation.
Ashvattha's tracer, called 18F-OP-801, was designed to have this capability in testing potential treatments, and to also be a diagnostic tool for ALS and other neurodegenerative diseases.
"Currently available imaging agents to detect neuroinflammation in Alzheimer's and other neurodegenerative diseases have many limitations, including a lack of specificity," Michelle James, PhD, an assistant professor of radiology and neurology at Stanford University School of Medicine, said in a press release.
"This makes it difficult to learn about the roles of specific inflammatory cells in these diseases and hinders our ability to monitor new treatments that modulate the immune response," James added.
This imaging agent was designed to cross the blood-brain barrier — a highly selective membrane that prevents most molecules from reaching the brain and spinal cord — in the presence of inflammation and to enter active microglial cells so they can be seen on images.
In the presentation, researchers noted that the PET tracer effectively enters the brain, and its uptake correlated with the level of inflammation in mice with induced sepsis.
Results also showed that the tracer only entered organs expected to have elevated reactive microglia or macrophages (cells similar to microglia, but mostly found in organs other than the brain), suggesting that "18F-OP-801 is a new PET tracer with extraordinary potential for highly sensitive and specific detection of activated macrophages/microglia in the whole body and brain," the researchers wrote.
Findings indicate that this imaging agent can help to visualize brain inflammation caused by microglial cells, and to monitor the efficacy of therapies targeting these immune cells, such as OP-101.
OP-101, developed by Orpheris, a subsidiary of Ashvattha, is an investigational compound that was seen in a Phase 2 trial (NCT04458298) in people with severe COVID-19 to selectively target microglia and block two signaling pathways essential for the production of pro-inflammatory molecules.
The planned Phase 1/2 trial will investigate 18F-OP-801 as a companion tool for OP-101 treatment in ALS patients. Enrolled patients will first undergo a PET imaging scan with the tracer to determine pre-treatment levels of inflammation in the motor cortex, the brain region most affected in ALS.
After treatment with OP-101, patients will undergo a second PET scan to monitor changes in inflammation levels. Ashvattha expects to report imaging data from the trial in late 2022.
"OP-101 provided a statistically significant reduction in neurofilament light chain, a biomarker of neuroinflammation, compared to placebo in a recently completed Phase 2 study in severe COVID-19 patients,"  said Jeffrey Cleland, PhD, chairman, CEO, and president of Ashvattha.
"The results of the planned imaging and treatment study in ALS patients will demonstrate the potential of our disease-cell targeted precision medicine approach in neurological disease," Cleland added.