Prilenia Raises $43M to Advance Plans for Pridopidine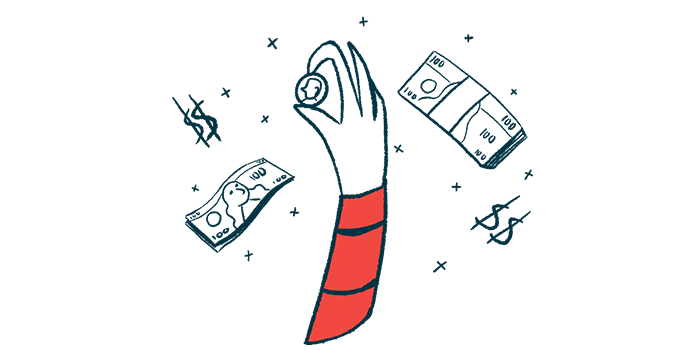 Prilenia Therapeutics has raised $43 million to support potential regulatory submissions and marketing of its lead candidate, pridopidine, for the treatment of amyotrophic lateral sclerosis (ALS).
The funding, obtained through a Series B financing round, also will be used to support the potential marketing of the candidate therapy for Huntington's disease, to speed timelines, plan for additional indications, and to expand the company's executive team and operations.
"With the support of this group of leading investors, we are well-capitalized and resourced to continue advancing our programs towards potential registration and commercialization," Michael R. Hayden, PhD, CEO and founder of Prilenia, said in a press release.
The financing was led by new investor Sands Capital, along with Forbion and Morningside, and with the support of Sectoral Asset Management, Talisman,  the ALS Investment Fund, and Amplitude Ventures.
Pridopidine was designed to protect nerve cells against injury by binding and activating the sigma-1 receptor (S1R). Once activated, S1R switches on pathways that support the survival and function of nerve and glial cells, a type of nerve support cell.
In ALS preclinical models, pridopidine was shown to prevent neuronal cell death, to boost connections between neurons, and preserve motor function.
The therapy is being investigated in the HEALEY ALS platform trial (NCT04297683) in the U.S. Platform trials are designed to evaluate several treatments at the same time as a way to accelerate the development of those most promising, while significantly reducing costs.
The pridopidine arm of the trial (NCT04615923) is looking to enroll 160 patients with sporadic or familial ALS. They will be assigned randomly to receive either 45 mg of pridopidine or a placebo, twice daily for 24 weeks (about six months).
In July, the U.S. Food and Drug Administration granted orphan drug designation to pridopidine for the treatment of ALS. In Europe, a branch of the European Medicines Agency also is recommending the treatment be given orphan drug status.
Orphan drug status is intended to encourage the development of therapies for rare and serious diseases, offering benefits and incentives such as assistance in clinical trial design, tax credits, and fee waivers, and a period of marketing exclusivity (seven years in the U.S. and 10 in Europe) upon regulatory approval.
The candidate therapy also is being investigated as a potential treatment for Huntington's disease in a global Phase 3 clinical trial called PROOF-HD. It has an orphan drug designation for that indication in both the U.S. and Europe. 
"The recent completion of patient enrollment in our PROOF-HD Phase 3 clinical trial ahead of schedule and above target enrollment numbers is a significant milestone. We look forward to advancing our programs in both HD [Huntington's disease] and ALS," said Hayden.
The new funding brings the total capital invested in Prilenia Therapeutics since its founding in September 2018 to $133.5 million.
"Prilenia has made tremendous progress since its founding through outstanding execution on all fronts," said Geert-Jan Mulder, MD, Prilenia chairman and managing partner at Forbion. "We are excited to continue to support the Company on its journey to develop pridopidine as a potential treatment for HD and ALS patients."
"We are honored and pleased to join this group of outstanding investors in supporting Prilenia on its next stage of progress and growth," added Michael Ginder, research analyst at Sands Capital. Ginder will join Prilenia's board of directors.