PrimeC boosts survival of motor neurons derived from ALS patients
Potential oral therapy in Phase 2b clinical trial with results likely this year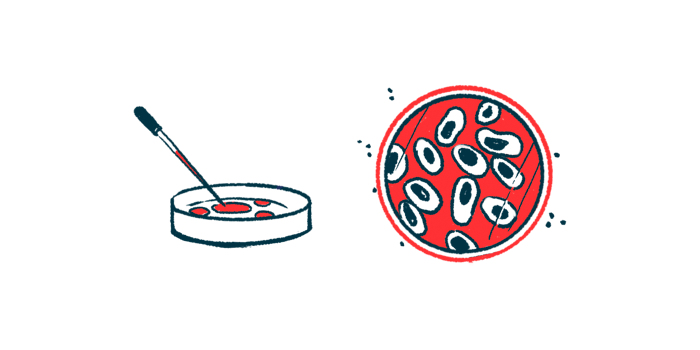 PrimeC, NeuroSense Therapeutics' investigational, fixed-dose combination therapy for amyotrophic lateral sclerosis (ALS), significantly boosted the survival of patient-derived motor neurons to levels similar to healthy controls in a lab study.
The independent study was led by Justin Ichida, PhD, a professor of stem cell biology and regenerative medicine at the University of Southern California (USC).
"Dr. Ichida has been described as being beyond the cutting edge in his field and we are honored that he and his lab chose to evaluate PrimeC in this non-sponsored study," Alon Ben Noon, founder and CEO of NeuroSense, said in a company press release.
PrimeC combines the antibiotic ciprofloxacin with anti-inflammatory celecoxib
Findings were presented by Shiran Zimri, PhD, NeuroSense's vice-president of research and development, at the recent Northeast Amyotrophic Lateral Sclerosis (NEALS) annual meeting in Florida.
"These results further bolster our confidence that PrimeC may offer a much-needed therapy for this debilitating disease," Noon said.
PrimeC is an oral, fixed-dose combination of two approved compounds with well-established safety profiles: the antibiotic ciprofloxacin and the anti-inflammatory celecoxib.
Together, the medications are expected to prevent ALS progression by targeting inflammation and other mechanisms that damage motor neurons, the nerve cells in the brain and spinal cord that coordinate movement by sending commands to muscle cells.
Ichida and his team at USC's Eli and Edythe Broad CIRM Center for Regenerative Medicine and Stem Cell Research examined the efficacy of PrimeC in patient-derived motor neurons.
These cells were generated from blood cells using a kind of cellular programming. First, the scientists collected blood cells from ALS patients and healthy people. Then, through a series of biochemical manipulations, the blood cells were reprogrammed into induced pluripotent stem cells, or iPSCs, which are lab-made stem cells able to grow into other types of cells.
Because the iPSCs retain the genetic code of the person that the blood cells were collected from, they enable the creation of nerve cells that recapitulate the same features of diseased motor neurons. iPCS also provide an almost unlimited source of patient-derived motor neurons, which can be used for large screenings of potential therapies.
"At our lab, we screen thousands of compounds in search of one that may be effective in ALS, and we were very impressed by the data resulting from our iPCS in vitro study of PrimeC," Ichida said. "We chose to evaluate PrimeC based on the growing body of clinical, pre-clinical, and biomarker data on its efficacy in ALS."
PrimeC protected motor neurons more effectively than its components alone
In a previous study, Ichida found PrimeC to be among the best at improving motor neuron survival in a list that included multiple approved and experimental ALS therapies, NeuroSense reported, adding that PrimeC outperformed Relyvrio (sodium phenylbutyrate and taurursodiol) and Radicava (edaravone) in that study's model.
In the current study, researchers compared survival rates of ALS motor neurons with PrimeC versus each of its components. They also tested each of those treatments against motor neurons derived from healthy individuals.
Data showed that, while both ciprofloxacin and celecoxib led to significantly better survival rates than no treatment, the combination therapy was better than either drug alone at improving cell survival.
Notably, ALS motor neurons treated with PrimeC had survival rates similar to those seen in healthy motor neurons, NeuroSense reported.
"These findings present a new opportunity to potentially screen super responder patients using iPSCs, a non-invasive method which only requires a blood draw from the patient. Using this screening model may result in higher efficacy in people living with ALS who are most likely to benefit from PrimeC," Zimri said.
In a Phase 2a clinical trial (NCT04165850) that concluded in 2021, an early formulation of PrimeC showed a potential to safely slow overall disease progression and lung function decline compared with an historical group of patients.
A new, extended-release formulation of PrimeC is being investigated in a Phase 2b clinical trial, called PARADIGM (NCT05357950). There, 69 adults were randomly assigned to the experimental medicine or a placebo, given twice daily for six months alongside standard ALS medications. Top-line trial findings are expected in the coming months.