Team Gleason, Synchron Unite to Advance Stentrode Device for ALS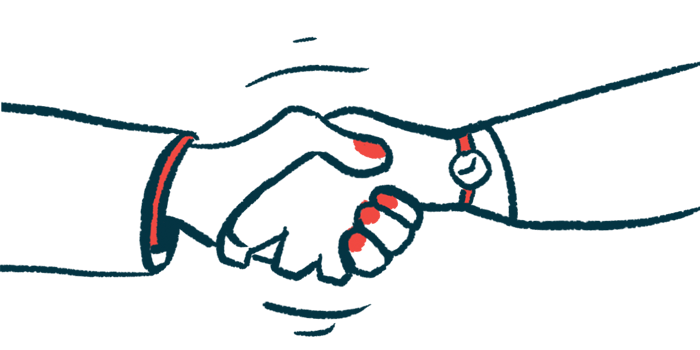 Team Gleason and Synchron have entered into a partnership aiming to advance a technology that offers greater accessibility for people with amyotrophic lateral sclerosis (ALS) and other conditions that affect physical movement.
Synchron is developing brain computer interfaces, or BCIs — devices that can detect activity in the brain and translate that activity into commands that can be understood by a computer. People with ALS, as well as diseases like cerebral palsy or muscular dystrophy, lose the ability to move voluntarily as the disease progresses. BCIs can offer aids that give patients more independence and help them communicate.
Synchron's flagship BCI technology is the Stentrode device. The device is made of a mesh-like material, and it is designed to be placed in the brain next to the motor cortex, the region chiefly responsible for controlling voluntary movements.
Notably, implanting the Stentrode device does not require brain surgery, the company reported in a press release. Instead, the device is designed to be threaded up through a patient's jugular vein, using a procedure similar to techniques commonly used to manage stroke. The Stentrode connects to a receiver that is implanted in the chest, which transmits signals picked up by the device to a computer for decoding.
At the American Academy of Neurology's annual meeting last month, Synchron presented data from a study in which four ALS patients received Stentrode implants. With over a year of follow-up, no serious safety issues were noted, and patients were able to use the device to communicate by text and perform day-to-day tasks like banking and shopping online with "just a thought."
"Our recent results presented … show that our permanent BCI implant is safe, and can improve independence and quality of life for those living with ALS," said Tom Oxley, MD, CEO and founder of Synchron.
"We're excited to announce our partnership with Team Gleason, who will assist our team in increasing awareness of endovascular BCI technology that does not require open brain surgery," Oxley added.
Team Gleason, founded by New Orleans Saints player Steve Gleason after he was diagnosed with ALS in 2011, is an organization that aims to provide innovative technology and equipment to people affected by ALS. Under the partnership, Team Gleason will provide Synchron with feedback from its community of ALS patients, caregivers, clinicians, and other experts to help guide the design and further development of the Stentrode device.
"Assistive technology empowers those living with limited physical and speech capabilities by improving quality of life and restoring independence. It is imperative to put the patients' needs first to ensure the technology is inspired by and tested by the community it is intended to serve," said Blair Casey, Team Gleason's executive director.
"This 'community-first' architecture will result in a successful user interface to serve not only the ALS population, but everyone who can benefit from emerging technologies like the Stentrode," Casey said.