Trial Planned Into Digital, Home Monitoring of ALS Progression
EverythingALS-led study of biomarkers in people with or suspected of having ALS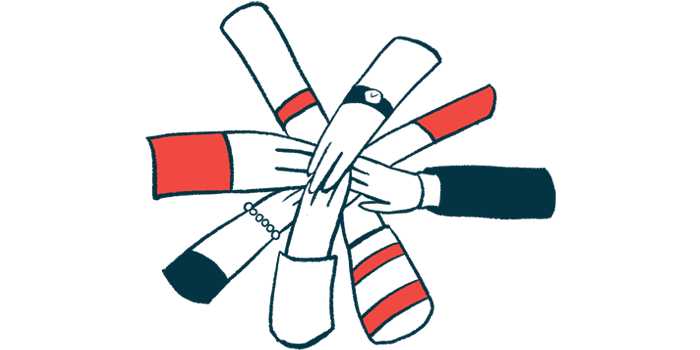 The nonprofit EverythingALS is teaming up with several biotech companies for a study into the feasibility of monitoring amyotrophic lateral sclerosis (ALS) progression in people via disease-specific biomarkers captured digitally at the home.
The study will be open to adults with an ALS diagnosis or for whom ALS is suspected as the likely reason for their symptoms. Participants must be able to clearly communicate in English, own and be able to use a smartphone, and be able to walk and climb stairs without assistance. Those enrolled will need to participate in a number of at-home tests of speech, walking, and breathing function.
Recruitment into The Radcliff Study, as it is called, is expected to open shortly, the nonprofit reported in a press release. Further information will be available on this EverythingALS webpage.
ALS research goal is digital alternative to ALSFRS-R test
The trial is named in honor of Tom Radcliff, an ALS patient who spent his life working to find a cure for the disease.
"It's an honor to know Tom's legacy is continuing on through the study. He fought tooth and nail to help find a cure for ALS before he passed and more importantly, he cared about other ALS patients, having been through the treacherous diagnosis phase himself," said Erin Radcliff, Tom's wife.
"The Radcliff Study honors his legacy by putting the focus on patients and allowing them to be heard. It's amazing what strength in numbers can accomplish, especially in the ALS community," Radcliff added.
The study's overall aim is to determine the feasibility of a digital alternative for the ALS Functional Rating Scale-Revised (ALSFRS-R), a validated clinical test commonly used to track disease progression. Measuring disability progression is important for tailoring patient treatment and for testing the effectiveness of experimental therapies in clinical trials.
For this study, EverythingALS is joining with three biotech companies that produce sensory equipment. Specifically, Aural Analytics will provide equipment for speech analysis, FeetMe will provide smart shoe insoles to track steps, and ZEPHYRx will provide equipment needed to monitor lung function.
Data will be gathered via remote patient monitoring done at the home, and researchers will use artificial intelligence and specific algorithms to determine how well these measures track disease progression.
Indu Navar, CEO of EverythingALS, called The Radcliff Study and its approach unique.
"This is the first time that companies are working in conjunction to capture quantifiable data that could change how ALS and other neurodegenerative diseases like ALS, Alzheimer's and Parkinson's are treated and diagnosed," Navar said.
"We want to support this research effort to build new and innovative disease specific markers and potentially help to detect earlier signs of ALS with non-invasive digital technology disease evolution," said Alexis Mathieu, founder and senior adviser of FeetMe. "It will be powerful to see the combination of multiple high quality data sources in this multimodal study to improve disease knowledge."
A "major pharmaceutical company" is also supporting this work, according to EverythingALS; the nonprofit did not specify which company or the nature of the support given.