WVE-004 Reduces Toxic Proteins, Early FOCUS-C9 Data Suggests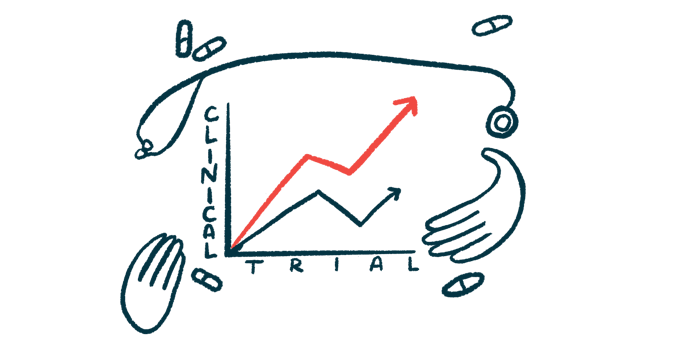 The experimental therapy WVE-004 appears to be engaging its intended target and reducing the amount of toxic proteins in people with amyotrophic lateral sclerosis (ALS) and/or frontotemporal dementia (FTD) caused by mutations in the C9orf72 gene, according to early data from the FOCUS-C9 clinical trial.
The trial is currently recruiting adults, ages 18–80, at sites in Europe, Canada, and Australia. More information on enrollment can be found here.
"ALS and FTD are serious, life threatening disorders where advances in disease-modifying therapeutics have been extremely limited. While early, these data are encouraging and open an opportunity to target the disease at the RNA level," Merit Cudkowicz, MD, chair of the FOCUS-C9 clinical advisory committee, said in a press release.
Mutations in C9orf72 are one of the most common genetic causes of both ALS and FTD. In the gene, there is a region where six "letters" of the genetic code (GGGGCC) are repeated. Normally, the sequence is repeated only a few dozen times, but ALS- and FTD-associated mutations may extend these repeats to hundreds or thousands. As a result, abnormal proteins are produced that form toxic clumps inside cells.
WVE-004 is designed to reduce these toxic proteins' production by interfering with the gene's messenger RNA (mRNA), an intermediary molecule produced from the gene to make the resulting protein.
In the Phase 1b/2a study FOCUS-C9 (NCT04931862), which launched last year, participants with FTD or ALS are being given a single dose of WVE-004 or a placebo, administered via injection through the spine (intrathecal injection).
So far, two participants have received 10 mg of WVE-004, four patients have received 30 mg, three have been given 60 mg, and three have received a placebo. All the patients given the investigational medication have shown a marked decrease in poly(GP) levels in the cerebrospinal fluid (CSF), the liquid around the brain and spinal cord.
Poly(GP) is one of the toxic proteins produced from the repeat expansion region in the C9orf72 gene. Its name stems from the two amino acids (the building blocks of proteins) in its composition: Glycine (G) and Proline (P). Poly(GP) is a key disease biomarker of ALS and FTD associated with mutations in the C9orf72 gene, according to Wave Life Sciences, the company developing WVE-004 and sponsoring the trial. Decreasing poly(GP) levels in the CSF broadly indicate that WVE-004 is engaging with its biological target as intended.
Data from the patients given a 30 mg dose of WVE-004 showed that poly(GP) levels were reduced by 34% at 85 days after treatment, a significant difference compared to those given a placebo. None of the participants given higher doses of WVE-004 have reached 85 days of follow-up yet.
"FOCUS-C9 was designed to deliver an early indication of target engagement so that we could rapidly optimize the dose and move toward the next stage of development," Michael Panzara, MD, chief medical officer and head of therapeutics discovery and development at Wave, said.
"Based on our preclinical … modeling, we expected that relatively low doses would engage target; however, seeing this level of poly(GP) knockdown three months after a single 30 mg dose exceeded our expectations and we expect poly(GP) to reduce further with repeat administrations," Panzara said.
Data from those given the 30 mg dose suggested that poly(GP) were continuing to decrease at day 85. Wave is extending the study's observation period from the original 85 days (roughly three months), to about six months to fully explore the long-term effects of single low doses of WVE-004.
The study is also being adapted to include more participants who will receive 20 mg and 30 mg single doses of WVE-004. Dosing in another group receiving 10 mg of WVE-004 monthly is currently underway.
"It is encouraging to see the benefits of the study's adaptive design, where this early analysis has already helped narrow the doses being explored and enabled more precise, real-time exploration of dose response and optimization," Cudkowicz said.
"The next step is to identify a regimen that maximizes knockdown with repeat dosing, while potentially enabling quarterly or less frequent dosing. We are incredibly grateful to the patients, families, researchers, and clinicians in the study who helped us reach this initial milestone and we look forward to their continued partnership as we work to complete FOCUS-C9," Panzara said.
Most of the side effects reported in the study so far have been mild to moderate in intensity, and what was reported were generally comparable among those given WVE-004 or a placebo. Four participants experienced serious or severe side effects with one deemed by trial investigators to be related to WVE-004 treatment. Wave did not provide further details about this.
Some patients given WVE-004 experienced an increase in levels of NfL, a marker of nerve damage, but based on the limited data available so far, there were "no meaningful changes in clinical outcome measures," according to Wave.