Actor, Director and Playwright Sam Shepard Dies After Battle With ALS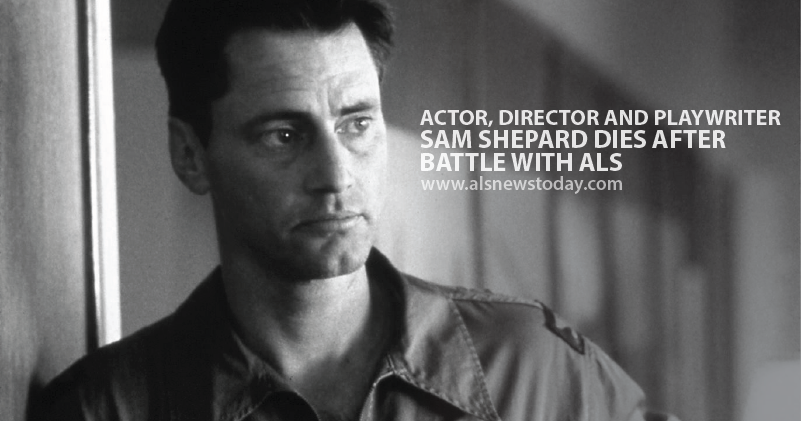 Actor, director and playwright, Sam Shepard, has died following a battle with amyotrophic lateral sclerosis (ALS). The star passed away at his Kentucky home on Thursday, July 27, surrounded by his family following a lengthy and private battle with the disease.
MORE: Explaining amyotrophic lateral sclerosis (ALS)
As a Hollywood and Broadway legend, Sam Shepard will be known for his contribution to the arts. According to his IMDB profile, he wrote a staggering 44 plays and starred in classic movies such as Days of Heaven, The Notebook, Black Hawk Down and The Pelican Brief.
During his illustrious career, Shepard was nominated for an Academy Award for best supporting actor for his role as Chuck Yeager in the 1983 film The Right Stuff and also received a Pulitzer Prize for his 1979 play Buried Child.
Shepard leaves behind his three children, Jesse Mojo, Hannah Jane and Samuel Walker and two sisters, Sandy Rogers and Roxanne Rogers.
The family will be conducting a private funeral for the star and details of a public memorial will be announced shortly, according to the Daily Mail.
MORE: A song inspired by ALS, "The Last Poem"
ALS News Today is strictly a news and information website about the disease. It does not provide medical advice, diagnosis or treatment. This content is not intended to be a substitute for professional medical advice, diagnosis, or treatment. Always seek the advice of your physician or another qualified health provider with any questions you may have regarding a medical condition. Never disregard professional medical advice or delay in seeking it because of something you have read on this website.