Explaining the Early Symptoms of ALS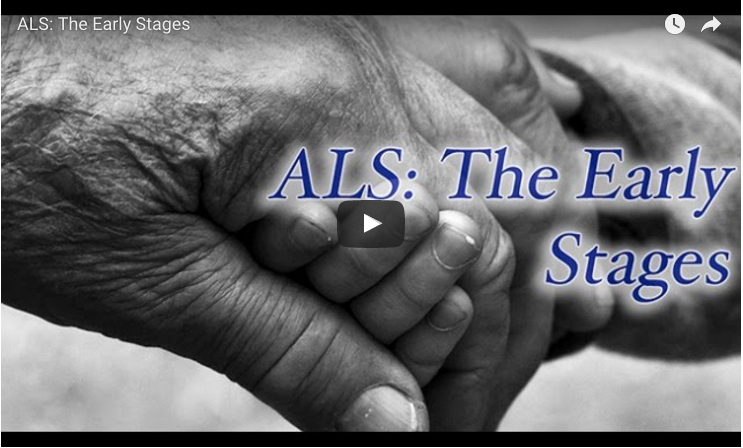 In this University of California TV video, Dr. Geoffrey Sheean from the School of Medicine, UC San Diego, talks about the early stages of amyotrophic lateral sclerosis (ALS).
MORE: Explaining the progression of ALS
Dr. Sheean explains that often the first signs of the disease are a weakening or stiffness in either the patient's hand or leg muscles, and that some patients begin to notice a difference in their speech such as slurring their words or having trouble forming certain words.
If the neck muscles are among the first to be affected by ALS, the patient could also present symptoms such as difficulty swallowing or chewing.
MORE: Could exercise help ALS patients with swallowing?
ALS News Today is strictly a news and information website about the disease. It does not provide medical advice, diagnosis or treatment. This content is not intended to be a substitute for professional medical advice, diagnosis, or treatment. Always seek the advice of your physician or another qualified health provider with any questions you may have regarding a medical condition. Never disregard professional medical advice or delay in seeking it because of something you have read on this website.