Too Many Names, Too Little Time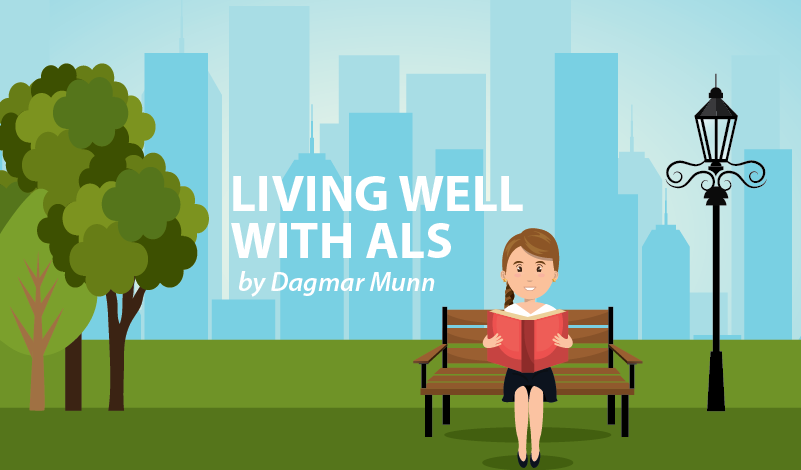 I think we all can agree that ALS is one confusing disease. Confusing not only to medical experts worldwide, who can't point to a cause or find a cure, but also it continues to be a mystery to most of the public at large. Heck, I didn't even know what the three letters A-L-S represented when I was first diagnosed. Even now, seven years later, I still can't spell or pronounce amyotrophic lateral sclerosis without skipping a beat.
To make things even a little more complicated, the disease goes by three names!
This results in every news item, press release or research article having to state ALS (amyotrophic lateral sclerosis) or MND (motor neurone disease), also known as Lou Gehrig's disease, before diving into the actual topic. In my humble opinion, having multiple names and ending with something like, "also known as" is a marketing and fund-raising nightmare.
It all reminds me of what has become one of my more humorous early memories of living with the disease, when I first told my mother about my diagnosis. She wasn't registering with either ALS or motor neurone disease, so in desperation I added, "It's also known as Lou Gehrig's disease."
That seemed to ring a bell — unfortunately, the wrong bell. "But, Dagmar," she exclaimed, "you NEVER played baseball!"
I often find myself in the same bind whenever someone new inquires about my condition. Rather than list off ALS, MND or Lou Gehrig's disease, I simply offer, "We're the ice bucket people." Their eyes light up in instant recognition.
Just where did all these various names come from anyway?
Well, the physical condition we know as ALS has actually been affecting humans for a long time, as descriptions in medical literature date back to 1824. By 1874, it was referred to as Charcot's disease after famed French neurologist Jean-Martin Charcot, who in turn coined the term amyotrophic lateral sclerosis. Then, for the next 65 years, it all but disappeared into medical archives until 1939, when it affected the famous American baseball player Lou Gehrig. Following his death two years later, ALS was co-named Lou Gehrig's disease. Meanwhile in all of Europe, the United Kingdom and Australia, it's called MND (motor neurone disease).
The disease seemingly disappeared again from the public eye until 2014, when videos went viral and suddenly everyone associated ALS with buckets of ice water being tossed over one's head. Fortunately, generous donations accompanied every wet slosh and resulted in a well-needed boost to both awareness and research funding.
But whatever you choose to call it ― ALS, MND or Lou Gehrig's disease ― it/we still sit on the bottom rung of a very tall totem pole stacked with diseases, conditions and environmental woes, all equally deserving money for research and patient support. It's not a good place to be when our numbers are growing. Because of advances in diagnoses and more people affected with ALS who are willing to come forward and go public with their condition, experts now predict our lifetime risk of acquiring ALS to be 1 in 300.
During my first year of living with ALS, I'll be the first to admit that just speaking or reading the letters A-L-S made me sad. Their invisible power created images and fears that took my mind to dark thoughts. Knowing I had to feel, read and speak those three letters every day for the rest of my life, I decided to change their meaning completely. I turned them into something new, positive and more ME. Words that made me smile, like:
Abundant- Laughing-Situations, or Attitude-Leads to-Success and even Active-Locomotor-Skills
So, maybe we are too far into life to stop and have the world adopt only one name for this disease; too much corporate letterhead to change, too many explanations. But whatever you choose to call it — ALS, MND or Lou Gehrig's disease — I vote to add the tagline also known as:

Adapt-Learn-Survive
***
Note: ALS News Today is strictly a news and information website about the disease. It does not provide medical advice, diagnosis, or treatment. This content is not intended to be a substitute for professional medical advice, diagnosis, or treatment. Always seek the advice of your physician or other qualified health provider with any questions you may have regarding a medical condition. Never disregard professional medical advice or delay in seeking it because of something you have read on this website. The opinions expressed in this column are not those of ALS News Today, or its parent company, BioNews Services, and are intended to spark discussion about issues pertaining to ALS