Navigating the Alternate Dimension of Home Health Services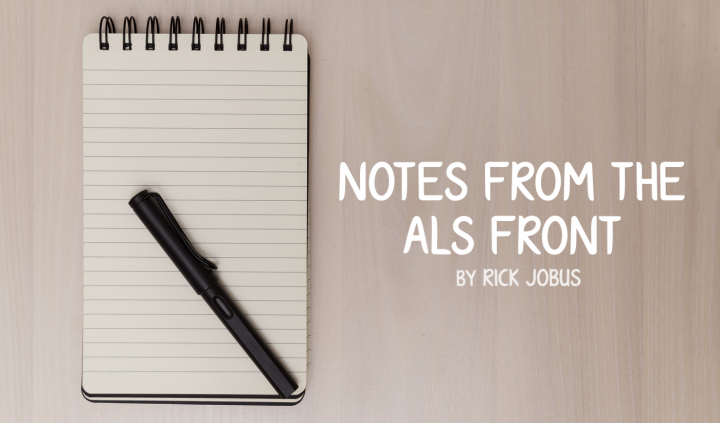 "You're traveling through another dimension, a dimension not only of sight and sound but of mind. … That's the signpost up ahead — your next stop, the Twilight Zone!" —Rod Serling
I took my eyes off the figurative road and missed the signpost entirely.
It began one week ago. My morning aide of over two years failed to show. No advance notice had been given, and no after-the-fact explanation was received. This occurrence was unprecedented. Over the course of our association, she had never missed a scheduled day.
As I was contemplating what might have happened, my physical therapist showed up. I was eager to resume therapy after a hospitalization. When I shared my enthusiasm, the PT remarked that she was unaware of my hospital stay. She did something with her phone, and then we began my session.
Midway through, she received a call, then abruptly announced that owing to my time in the hospital, I would require a new care plan before the home health agency (HHA) could continue to provide service to me.
This was not a surprise. Being familiar with Medicare home health coverage, I know about partial episodes. They are invoked in response to intervening events, such as hospital discharge and subsequent return to home health. That warrants a new assessment. I was surprised that this fact could be news for the agency.
Then, like a "Twilight Zone" script, the plot thickened.
During my time with the PT, my wife finally reached my aide and found out the agency office had told her to stop caring for me because l had chosen another agency. I hadn't. My wife then contacted the agency's office, who explained that they were told I had opted for hospice services. Again, not true. If correct, that decision would have disqualified me from all other Medicare-covered home care.
Since "physician ordered services are not to be terminated by home health agencies without the consent of the treating physician," I contacted my doctor's office. Their understanding was that the HHA was unable to resume services due to staffing issues.
The next day, armed with all that conflicting information, I reached out to the HHA owner. Although on vacation, he quickly responded to my email. Maybe he is dutiful, or perhaps his timeliness was inspired by my assertion that HHAs are required to give written notice when there is a change in care, particularly when covered care is reduced or terminated. This notice, called a Home Health Change of Care Notice, must be given before loss of services occurs.
The owner's take was an amalgamation of the above reasons, with a twist. He'd heard my care was being transferred to a different provider, and said that a hospice representative had contacted his office about me the week prior. He added that despite whatever short-term solution we found to the issue, I needed to start considering an alternative long-term provider, as his company was winding down its adult care division to concentrate on pediatric care. He ended with a commitment that the office would get back to me by the end of the business day.
When the promised follow-up didn't happen, I reminded him of my available recourse: If I don't believe my issue is being resolved, I can call the state home health hotline. Less than an hour later, I had a reply, confirming arrangements to resume my care that day. Both aide service and physical therapy would be reinstated. The owner would contact my doctor to discuss a transition plan in the near future, and would strive to have my current aide continue with me, even if through another provider.
All told, I was without "official" care for three days. Thanks to my angelic aide, who cared for me off the clock for two of the three, I only had one unattended day. The anxiety caused by the prospect of abandonment, with no backup, however, was staggering, and the focus and energy required to manage the process to a successful conclusion was taxing.
The "Twilight Zone" stories often included a subtle moral. What lessons have I learned from my experience? Three are rather obvious.
The first is that my care system doesn't always behave the way it was designed or the way I would like it to.
Because of reason one, the value in being my own most knowledgeable and loudest patient advocate cannot be overstated. I am reminded to diligently endeavor to be expert in all matters care-related. The alternatives, the associated expense, cost-sharing options, and if pertinent, the regulatory landscape are rightfully my domain. When necessary, I will not hesitate to become the system's pain in the ass.
Lastly, I must maintain a tireless vigil for all oncoming signposts.
***
Note: ALS News Today is strictly a news and information website about the disease. It does not provide medical advice, diagnosis, or treatment. This content is not intended to be a substitute for professional medical advice, diagnosis, or treatment. Always seek the advice of your physician or other qualified health provider with any questions you may have regarding a medical condition. Never disregard professional medical advice or delay in seeking it because of something you have read on this website. The opinions expressed in this column are not those of ALS News Today or its parent company, BioNews Services, and are intended to spark discussion about issues pertaining to ALS.