Anger (Mis)Management: Seeking an Object of Blame for ALS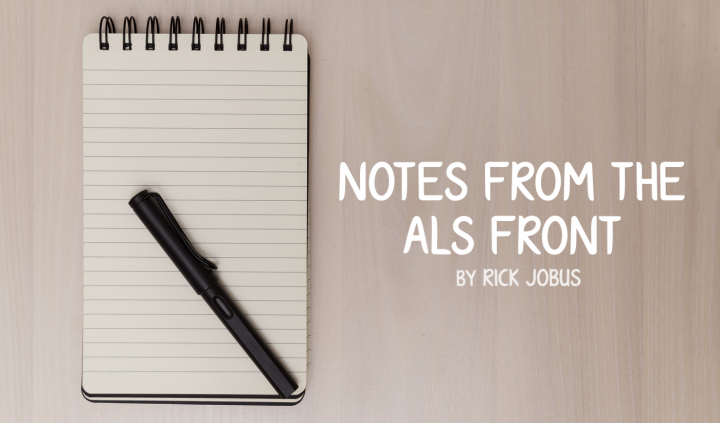 "We have met the enemy and he is us."
One day recently, I became incensed. My anger was not your garden-variety ire; I experienced the kind of rage that blinds. The cause of my eruption was the coincidental convergence of one understandable producer of angst, with one unlikely accelerant.
I had learned that morning of the death of a friend. Although we had never met in person, we were drawn together by one of the "ties that bind." She had ALS, and that's what killed her. Among the ALS band of sisters and brothers, the breaking of such sad news is not uncommon. It occurs often enough that I have developed an emotional callus, insulating me from overreaction.  
As I mourned my friend's passing, a song came on the radio. Written by The Who's Pete Townshend, it depicts an overly smug and arrogant chap, with the refrain:
"Just wanna to be misunderstood / Wanna be feared in my neighborhood."
That is ALS. Suddenly the metaphoric imagery of a skulking, elusive bully, preying on innocent victims, caused my blood to boil. The song appears on the release "Rough Mix." Both the lyrics and album title are apt descriptors for the ordeal that is ALS.  
Rough mix
From the crushing diagnosis to the inglorious conclusion, ALS is a turbulent concoction of trauma. Your fellow sufferers are a principal agency of support. In the Bataan Death March that ALS can resemble, to have your comrades fall is both a loss of a source of comfort and a reminder that you may be next. Rough stuff, indeed.
Misunderstood
Researchers are uncharacteristically baffled by ALS. In a review of 20 years of advanced-phase ALS clinical trials, post-riluzole availability, over 60 molecules have been investigated as possible treatments. In trials that had recruited at least 100 patients, more than 10 different broadly defined mechanisms of action have been studied. This points to the extraordinary complexity of ALS.
The authors stated, "Even though academic science has made significant progress in attempting to elucidate molecular, genetic, epigenetic, and environmental aspects of motor neuron degeneration, the slow translational progress … suggests that existing preclinical models are not fully representative of human disease process." That there has been scant treatment advancement, for the fiendishly misunderstood ALS, should not surprise.
Fear
and fury

During my recent hospitalization, I experienced an unexpected phenomenon. Every staff member I encountered, upon learning I had ALS, reacted with unmistakable revulsion toward the disease — this from folks who view tragedy every day. The over-the-top deferential treatment that I received, subsequent to their discovery, was welcome, but also transparently telling.
Likewise, when encountering someone face to face for the first time, they become curious about what landed me in a wheelchair and rendered me a near-mute. The usual suspects include stroke, car accident, or military deployment. When they learn that the culprit is ALS, the outpouring of horror and sympathy is overwhelming — as if the cause of the infirmity is worse than the plight itself. ALS scares people, even those unsusceptible to fright.
That was the backdrop of my fury. But with what or whom was I cross? To be angry at ALS seemed an exercise in futility. As I pondered that question, I recalled the deaths of my parents in the 1980s. Both succumbed to smoking-related illnesses. When my grief briefly morphed into anger, it wasn't cigarettes, heart disease, or cancer that was the object of my wrath. It was my mom and dad, for opting for tobacco. With ALS, no such venting outlet is offered.
Neuroscientist Lisa Mosconi, associate director of the Alzheimer's Prevention Clinic at New York's Weill Cornell Medical College, believes that "genes load the gun, but lifestyle pulls the trigger." That claim presupposes an awareness of the consequences of behavioral and environmental choices. With no known cause, "misunderstood" ALS allows for no cognitive sidestepping around risk factors, and no angry, rueful hindsight that someone elected not to avoid them.
Finding no identifiable object for my anger, I considered the heretically unthinkable. Might God be with whom I was irate? Several of my nonreligious friends will occasionally opine as to why a loving God would allow a devastation like ALS. Invariably any retort involving only scriptural reasoning falls on deaf ears with those debaters. Reflecting on that potential paradox, suddenly, joint spiritual and secular clarity emerged.
God doesn't allow ALS; the societal "we" do. We command knowledge and resources unimaginable to prior generations. We, via a proxy relationship with our elected officials, direct how those assets are applied. We could find a cure for any illness and make life immeasurably easier for the afflicted in the meantime.
In my pre-ALS days, I was among the silent majority who selfishly allowed suffering to happen, as long as it didn't interfere in my life. I flagrantly failed to obey the Second Commandment of Jesus: "Love your neighbor as yourself." I need only look in the mirror to find the rightful target of my anger.
***
Note: ALS News Today is strictly a news and information website about the disease. It does not provide medical advice, diagnosis, or treatment. This content is not intended to be a substitute for professional medical advice, diagnosis, or treatment. Always seek the advice of your physician or other qualified health provider with any questions you may have regarding a medical condition. Never disregard professional medical advice or delay in seeking it because of something you have read on this website. The opinions expressed in this column are not those of ALS News Today or its parent company, BioNews Services, and are intended to spark discussion about issues pertaining to ALS.