The Boomerang Effect of Raising Awareness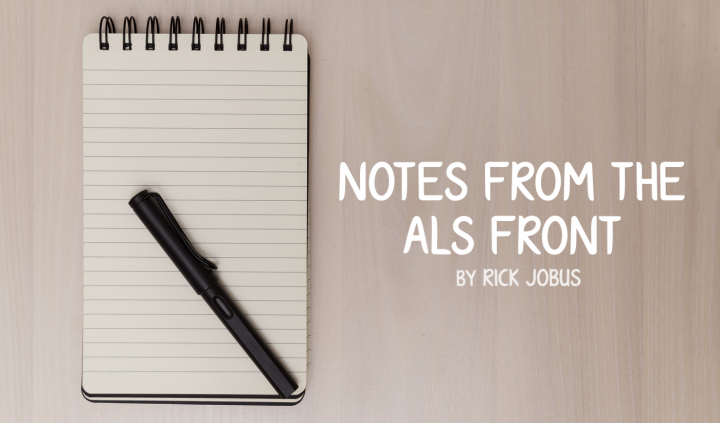 A 1992 episode of the hit television series "Seinfeld" is a "life-imitating-art" story titled "The Pitch." The character of George Costanza (with brief help from Jerry Seinfeld) attempts to explain the concept for a new show to fictional NBC executive Russell Dalrymple:
George: I think I can sum up the show for you with one word: NOTHING! … You see, it's just like life. You know, you eat, you go shopping, you read … You eat, you read, you go shopping.
Russell: You read? You read on the show? … All right, tell me, tell me about the stories. What kind of stories?
George: Oh, no. No stories.
Russell: No stories? So, what is it?
George (showing an example): What'd you do today?
Russell: I got up and came to work.
George: There's a show. That's a show.
Russell (confused): How is that a show?
Jerry: Well, uh, maybe something happens on the way to work.
George: No, no, no. Nothing happens.
Boring as that may sound, I often crave just that. Sure, I enjoy excitement and adventure, but in the harrowing world of living with ALS, adventure is prone to deteriorate into misadventure far too often, and sometimes without warning. I've shed blood, torn muscles, spent hours feebly immobilized on the floor, experienced choking episodes, soiled clothing, and been betrayed by technology — all in my innocent pursuit of healthy diversion and sustenance. The fact is that, try as I might, I cannot recall two straight days post-ALS without an untoward event.
Many lessons can be learned from these ordeals. A couple immediately come to mind. One, it's not entirely unpleasant to safely be, in the words of John Lennon, "just sitting here watching the wheels go round and round." Two, ALS never sleeps. Insomnia, like misery, must love company. Why else does it randomly demand that I be awake, for extended durations, in the wee hours?
Case in point. The other night, ALS decided to interrupt my slumber by obstructing my airway with a bolus of mucus. Usually, after repositioning the angle of my torso and head, and gasping for as much air as my diminished lungs can draw, I can clear it in about five minutes. This time, it required a painful, helpless, panicky hour-plus.
In the aftermath of this episode, I remembered my desire to promote ALS awareness on an ongoing basis. Consequently, I shared on Facebook my emotional reaction to this timely example of the everyday perils of this horrible disease:
After being awakened by respiratory distress, these words came to me:
My well has run dry.
My engine won't turn.
No sun in my sky.
No kindling to burn.
I'm down here quite deep.
Weary to the bone.
My voice but a peep.
Naked and alone.
Shall I sink, or should I swim?
Is it wise to hold on tight
To a precarious limb,
That may break in dead of night?
As I lament my decline and lack of verve,
I remember I'm more than a failing cell.
As long as I'm able I will strive to serve,
And keep steadfast faith in God's eternal well.
My intent was twofold: First, to illustrate the dodgeball-with-death game that ALS forces us to play, hence the urgency; second, to show that the residual despair evident in the first three quatrains, was only temporary. Faith intervened and triumphed, as it always does for me.
The 53 Likes and 39 comments my post generated confirmed that both legs of the mission had been accomplished. Many folks inquired as to what they might do personally to advance the cause. I directed them toward two initiatives du jour, which they quickly acted upon.
As for faith being wondrously impactive, the collective outpouring of concern, thoughts, and prayers that was sent my way served as a beautiful display of the power of that divine phenomenon. What's more, whether by coincidence or causality, I finally spent 48 consecutive hours when "nothing happened!"
My shot at ALS awareness not only struck its intended target — hoped-for systemic action — but also returned an unsought personal dividend. This may become habit-forming.
***
Note: ALS News Today is strictly a news and information website about the disease. It does not provide medical advice, diagnosis, or treatment. This content is not intended to be a substitute for professional medical advice, diagnosis, or treatment. Always seek the advice of your physician or other qualified health provider with any questions you may have regarding a medical condition. Never disregard professional medical advice or delay in seeking it because of something you have read on this website. The opinions expressed in this column are not those of ALS News Today or its parent company, BioNews Services, and are intended to spark discussion about issues pertaining to ALS.