Chairway to Heaven: My Power Wheelchair Takes Me Higher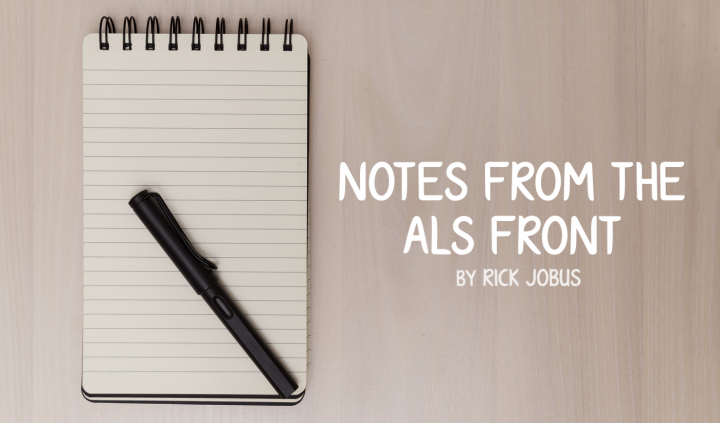 With apologies to Jimmy Page and Robert Plant:
Chairway to Heaven
I can no longer walk down the road
Unable to take on any load
Those facts cause much grievous woe
Pressing me to yearn to know
May this problem be turned to gold
And if you search long and hard
The tune will come to you at last
When all are one and one is all
Content not to walk, but to roll
And I'm buying a chairway to heaven
Actually, I bought one some time ago. Prior to the purchase, I was tooling around in a loaner, generously provided by the Muscular Dystrophy Association's national equipment program. The chair was basic in function, 100 percent reliable, cosmetically clean, and outfitted with a new battery. Though not made for someone my height (6 feet, 2 inches), it was not at all uncomfortable. The term of the loan was indefinite, so I reasoned that I was set for the duration.
What's more, all it took was a simple, handwritten note from my doctor attesting to necessity, and the delivery was made within three days. It was by far the most hassle-free and satisfying transaction involving my ALS-related needs.
It turned out I was naive about the longevity of my relationship with the borrowed chair. I neglected to factor in the overpowering determination of ALS in its pursuit of havoc. As time and ALS marched on, my ability to independently reposition my butt and legs eroded almost to nil. That led to prolonged stretches of unrelieved pressure over particular areas of my body. In turn, that led to the onset of insidious, often festering pressure sores.
In a life-imitating-art moment, some Rolling Stones wisdom played out: "You can't always get what you want / But … you just might find / You get what you need." I was now Medicare eligible for a customized Group 3 power wheelchair. 
 My covered options included power tilt, power recline, and a power articulating foot platform. The intent was to provide an array of mitigating benefits, including pressure relief, edema reduction, increased sitting tolerance, and independent positioning and repositioning. My eligibility was based on:
Mobility limitation secondary to neurological condition

Inability to perform independent pressure relief

Increased tone/spasticity managed by tilt/recline positioning

Reduced/low muscle tone

Poor trunk/head control  
In fact, ALS is one of the common conditions that warrant power wheelchair insurance coverage. 
Slam dunk, one might think. On the surface, that's accurate. Not one person I interacted with during the acquisition process questioned whether approval would be forthcoming. However, lurking beneath the surface lay a labyrinthine process I had to navigate prior to chair delivery. This included:
An in-person medical evaluation by the ordering physician documenting my functional status, particularly my mobility and ability to perform activities of daily living within the home.

A prescription containing seven required elements that must be entered, lest the order be denied.

Prior approval from Medicare.

Assessment by a RESNA-certified assistive technology professional, recording my measurements, a review of my functional and mobility needs, and a consideration of my indoor and outdoor environments, all used to custom-configure a wheelchair base and seating system.

An order from the supplier.

Delivery.

On-site adjustment and training.
Those seven steps consumed six months. Per a durable medical equipment supplier, the process of getting a customized chair can take from 13 to 28 weeks. Anecdotally, industry insiders told me my experience was not atypical. In the entropic world that is ALS, a lot of degeneration can occur in six months. My function eroded enough to negate several anticipated benefits. That's why I encourage every fellow sufferer to get the ball rolling toward a liberating power chair as soon as possible.
Aside from the theological and celestial implications of the word, "heaven" can refer to a place or state of great happiness. That's exactly where my wheelchair takes me, relative to the alternative. I even gave it a nickname: Dash Riprock.
It immediately served to lessen both the number and severity of my pressure sores. When Hurricane Irma struck in 2017, I employed it as a bed for five consecutive nights, with no untoward effects. I opted for a power elevation option. Although not Medicare reimbursable, it has proved worthy of the out-of-pocket expense. I can now participate in gatherings from eye level. In crowded venues, it precludes folks from inadvertently bumping into me, as they look forward, not down. 
In his book "Brave New World," Aldous Huxley equates heaven to alcohol consumption. While I may not agree with Huxley, via Dash Riprock, I can once again confidently belly up to the bar.
***
Note: ALS News Today is strictly a news and information website about the disease. It does not provide medical advice, diagnosis, or treatment. This content is not intended to be a substitute for professional medical advice, diagnosis, or treatment. Always seek the advice of your physician or other qualified health provider with any questions you may have regarding a medical condition. Never disregard professional medical advice or delay in seeking it because of something you have read on this website. The opinions expressed in this column are not those of ALS News Today or its parent company, BioNews Services, and are intended to spark discussion about issues pertaining to ALS.