Changing My Perspective on a Rare Disease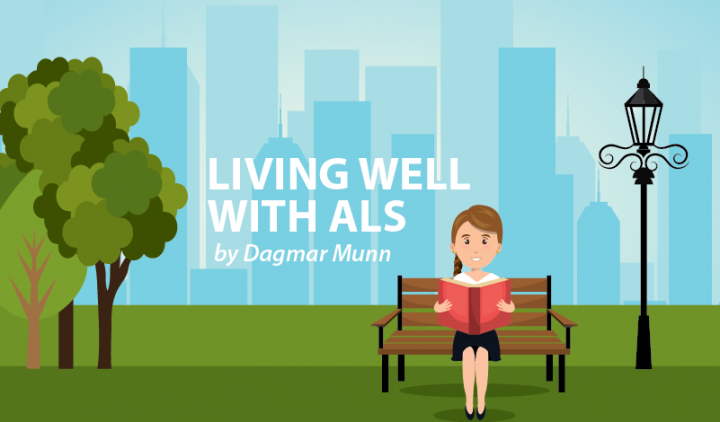 Where were you on Feb. 28? Did you know that it was Rare Disease Day? Don't feel bad if you missed it because I did too. But I shouldn't have. Because Rare Disease Day, along with the international events around it, represented a major change in perspective toward finding a cure for ALS.
And we can all benefit from a little change in perspective, can't we? I know that I have.
What I used to think
When I received my ALS diagnosis in 2010, the majority of ALS funding came from annual telethons and firemen's boots. Awareness of ALS was almost zero, and research seemed to be moving at a snail's pace. In fact, I think some research at the time did involve snails or at least worms!
Four years later, the ALS Ice Bucket Challenge was a welcome shot of awareness, funding, and a change of perspective. It brought hope to those of us in the ALS community.
Still, as a patient, I believed that ALS sat at the very bottom of a tall totem pole that was stacked high with equally serious diseases. I'll even admit that sometimes I was jealous of the media attention that other diseases received. Fortunately, my perspective changed.
Broadening my perspective
It changed when I had the opportunity to join BioNews, the online health news company that publishes this column. BioNews is a unique organization representing more than 50 rare disease communities. The workplace is virtual, with patient columnists, news writers, editors, and support staff scattered across 18 countries and 30 states.
As I wrote in "Stepping Out of My 'ALS Silo,'" I soon began meeting and exchanging ideas with other patient columnists. Though we had diseases that differed in symptoms and treatments, we shared many of the same feelings. We each had to accept our diagnosis, adjust to our new normal, and learn to maintain a positive attitude despite our individual health challenges.
Are rare diseases really rare?
An estimated 25 to 30 million Americans are living with a rare disease — that's roughly the same number as those with type 2 diabetes or 8 percent of the population. But rare diseases are often invisible diseases, and patients are frequently misdiagnosed and underdiagnosed. In a February 2019 interview with BioNews Services, Ari Zimran, MD, director of the Gaucher Clinic at Jerusalem's Shaare Zedek Medical Center, said that "Only 5 percent of the 7,000 known rare diseases have effective treatments …"
Fortunately, rare disease communities have discovered their strength by joining together for advocacy, funding, and shared research.
A fresh perspective
Speaking at the 2019 World Orphan Drug Congress USA in April, Christopher P. Austin, MD — director of the National Center for Advancing Translational Sciences (NCATS) at the U.S. National Institutes of Health — said the organization's goals for the next decade are to:
Diagnose all patients with a suspected rare disease within one year, if their disorder is known in the medical literature.
Approve 1,000 new therapies for rare diseases.
Develop methodologies to assess the impact of diagnoses and therapies.
I was impressed by Austin's attitude: "At NCATS, we're transforming our own thinking and research from a one-disease-at-a-time approach to a many-diseases-at-a-time approach."
Now, that's a fresh perspective!
Next year, when Rare Disease Day rolls around, I'll do more to help raise awareness and become involved. Because now I know I am a member of a large, supportive, vocal, and makin' progress community — a rare disease community!
And together no matter what our rare disease is we can learn to live well. 
***
Note: ALS News Today is strictly a news and information website about the disease. It does not provide medical advice, diagnosis, or treatment. This content is not intended to be a substitute for professional medical advice, diagnosis, or treatment. Always seek the advice of your physician or other qualified health provider with any questions you may have regarding a medical condition. Never disregard professional medical advice or delay in seeking it because of something you have read on this website. The opinions expressed in this column are not those of ALS News Today or its parent company, BioNews Services, and are intended to spark discussion about issues pertaining to ALS.