A Typical Day in My Life With ALS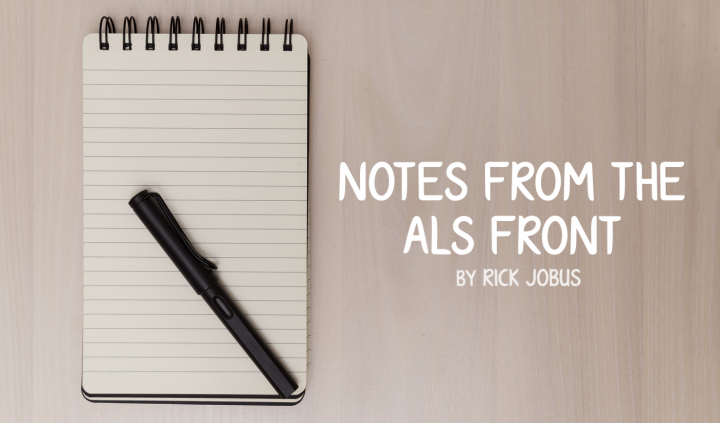 "Woke up, fell out of bed, dragged a comb across my head."
These are the first two lines of the bridge that Paul McCartney contributed to The Beatles' song "A Day in the Life," the rest of which was composed by John Lennon. McCartney depicts a chap experiencing a rather mundane, minimalist existence. 
This is just like me, except I haven't slept in a bed in years, other than during a hospital stay, and I can only reach about 25% of my scalp. Keeping with May's theme of ALS awareness, and tossing all pride aside, here's a composite rendition — recognizing that many PALS (an acronym for "persons with ALS") are far worse off — of how I spend 24 hours.
For 23 of those hours, I am in a zero-gravity lift chair. Owing to transfer challenges, a bed ceased being practical over four years ago. Which means that pressure ulcers are a constant presence.
Mitigation strategies include a Roho cushion under my buttocks, an egg crate cushion behind my back, frequent controller-selected recline-repositionings, and liberal slatherings of caregiver-applied Sudocrem.
Despite all of these countermeasures, the bed sores persist. So much so that my derriere resembles a topographic map of the lunar surface. If I were to rudely offer someone a glimpse of my naked backside, it would be a literal mooning. 
My biological alarm clock sounds at about 6 a.m., triggered by a need to evacuate the overnight accumulation of unswallowable secretions jeopardizing my already diminished air supply. As my cough is only powerful enough to raise the mucous bolus to the back of my throat, I often activate my gag reflex via deep oral insertion of my right index finger. At the expense of the occasional bloody knuckle, I am good to go for the day ahead. 
Then it's showtime. With the use of a Rifton tram, I am transferred into a shower wheelchair. The chair has an opening in the seat, enabling its dual purpose as an over-the-commode device. Fortunately, my bowels still move. However, as my core strength is negligible, abdominal muscle assistance for the final exit push is no longer possible. As a result, to keep me regular, my aide must manually extract any waste poised to exit.
After that mutual indignity is shared, I am showered and shaved, my teeth are brushed, I am clothed, and then I'm returned to home base. I am served breakfast and given my vitamins and supplements, many delivered via spray. My lunch and daily water supply is placed next to me on a reachable table. If any of my pressure ulcers are open, the aide will tend to the bloody crime scene-like mess and clean up the trail. After that, I'm on my own for seven or eight hours. 
My solo time is heavily laptop-driven. My routine begins by writing until I take my lunch. Beyond that point, fatigue and diminishing returns set in, and my peak typing speed of six words per minute is dramatically reduced. An otherwise labor of love becomes purely labor.
After lunch I mostly read. Since I lack the fine motor skills to turn pages, I am relegated to a Kindle library. Since my left hand can't maintain a handheld device in a proper viewing angle, I am further relegated to Kindle content on my laptop.
At around 5 p.m., my afternoon aide joins me. She performs passive range-of-motion exercises, prepares dinner, and readies me for the night. That means placing a wedge under my legs to prevent edema, assuring my overnight urinal is positioned properly to prevent leakage, and pouring wine and whiskey to prevent insomnia. After her departure, I savor the wine while watching a movie, and the whiskey while taking in a documentary. 
Typically, I then enjoy uninterrupted sleep for five or six hours. Most nights, I am awakened by whatever anxiety du jour is currently troubling me. This is my signal that God wants me to talk to Him. The conversation's content drives its duration. It concludes in a return to peaceful slumber until my body signals the dawn of a new day.
In recounting my usual day, I am struck by how much my dependence on others mimics a dog's reliance on its master. I have three aides who rotate throughout the week. That collective "wizardry of ahs" — Tania, Mayra, and Anna — keep me fed, hygienically maintained, and as healthy as ALS will allow.
I am reminded of an old joke. The setup is, "Why can't dogs lounge around and do nothing all day on their vacation?" The punchline is, "Because that's their job."
Under the employ of ALS, I am rendered idle, with no hope for a vacation from it. I am akin to a dog, albeit without appreciation of my fate. My tail, like the rest of me, remains still.
***
Note: ALS News Today is strictly a news and information website about the disease. It does not provide medical advice, diagnosis, or treatment. This content is not intended to be a substitute for professional medical advice, diagnosis, or treatment. Always seek the advice of your physician or other qualified health provider with any questions you may have regarding a medical condition. Never disregard professional medical advice or delay in seeking it because of something you have read on this website. The opinions expressed in this column are not those of ALS News Today or its parent company, BioNews Services, and are intended to spark discussion about issues pertaining to ALS.