Revisiting Medicare's Coverage of Home Healthcare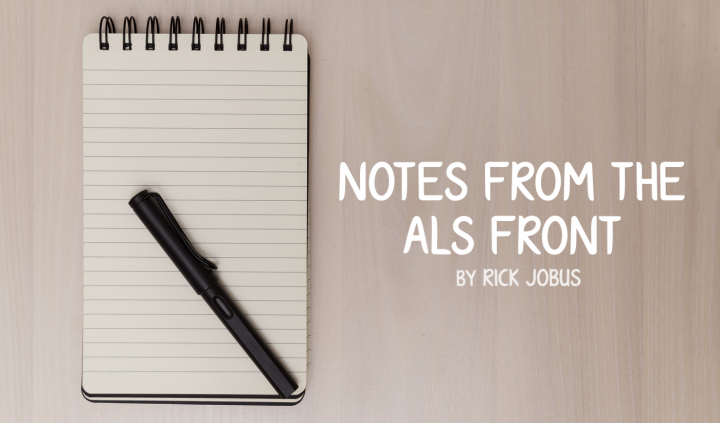 About a year ago, I wrote about how ALS patients may receive home healthcare on an uninterrupted basis, with expenses covered by Medicare. Since then, there has been both good news and bad news. The good news is that I recently "celebrated" my two-year anniversary of getting that coverage. The bad news is I recently learned that some folks are denied this right.
One example came to me from a friend of mine who has ALS and lives in Michigan. During one of her ALS clinic visits, she discussed home healthcare with her doctor, who gave her a prescription. The prescription contained all required elements in exacting detail. My friend would have had physical therapy "trigger" daily aide care, as I do. In fact, in comparing notes, her submission seemed identical to mine. Yet, her home health agency (HHA) of choice said coverage wasn't forthcoming. Anecdotally, none of the patients served by her clinic seem to have been able to receive anything other than episodic home care.
As I mulled over my friend's plight, I became angry about the proliferation of potential Medicare misinformation, possible systemic apathy, and the rather large profit variable in the healthcare delivery equation. Amid this internal wrestling match, I received an unexpected but timely email from an attorney, which thickened the plot. She was pursuing home health benefits for several ALS clients under Medicare in the Washington, D.C., area. The attorney was reaching out with questions about my Medicare-HHA experience, having read my aforementioned column on the topic.
One of the questions concerned the identity of my fiscal intermediary. With an ignorant sense of unjustified pride, my response was that I hadn't needed any intermediary. The inference was that I figured out how to navigate a complex, maze-like, onerous system by myself. I should have done my research before answering her. It turns out that I do have a Medicare fiscal intermediary. Everyone covered under Medicare does.
Since Medicare's inception in 1966, private healthcare insurers have processed medical claims for Medicare beneficiaries. Formerly these entities were known as fiscal intermediaries (FI), which were replaced in 2003 with Medicare administrative contractors (MACs). Four of the MACs also process Home Health and Hospice (HH+H) claims in addition to their typical Medicare Part A and Part B claims.
Here are the four current HH+H MACs, along with the jurisdiction each serves:
MACs perform many activities including:
process Medicare fee-for-service claims
make and account for Medicare fee-for-service payments
establish local coverage determinations.
That may explain the latitude for inconsistent and erroneous interpretation of coverable home health services. As the attorney who contacted me observed, the MAC — Palmetto — responsible for my state "appears to be light years ahead of everyone else for maintenance home health." Despite that, it still took nine months for me to receive my legal benefit. I cannot imagine the ordeal presented by governance from a less "enlightened" MAC. Confounding the situation further, the MAC CGS (responsible for D.C., Maryland, and Virginia) is owned by the same parent — Celerion — that owns Palmetto.
What can be done in the face of judgment contrary to enacted Medicare legislation? Certainly a sympathetic lawyer, ideally pro bono, is a valuable resource. Additionally, The Center for Medicare Advocacy may be another option. It offers "exceptional legal analysis, education, and advocacy."
Two additional strategies are consistent with this month's theme of ALS awareness. One is to rally your social network to petition your congressional representative(s), in volume, for assistance. A second would be to secure media attention. Local television news producers seemingly are hungry for "feel good" items where the programming aids in rectifying an injustice.
In any case, the right is ours.
Perhaps to be continued …
***
Note: ALS News Today is strictly a news and information website about the disease. It does not provide medical advice, diagnosis, or treatment. This content is not intended to be a substitute for professional medical advice, diagnosis, or treatment. Always seek the advice of your physician or other qualified health provider with any questions you may have regarding a medical condition. Never disregard professional medical advice or delay in seeking it because of something you have read on this website. The opinions expressed in this column are not those of ALS News Today or its parent company, BioNews Services, and are intended to spark discussion about issues pertaining to ALS.