The Power of My ALS Role Models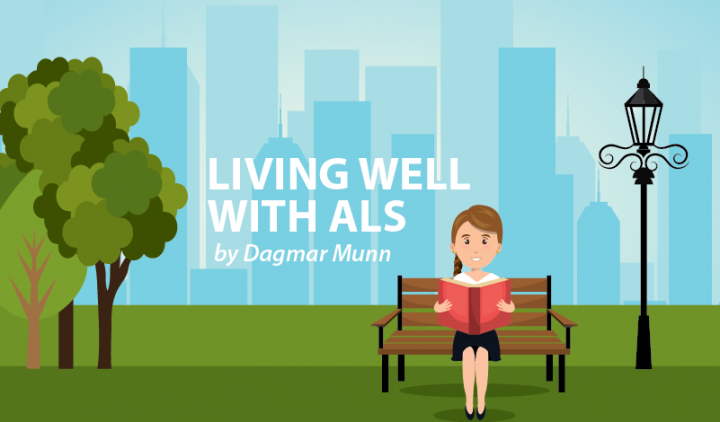 Do you have an ALS role model? I do. I have a whole collection of ALS role models, and each one helps me power through my day.
I've always believed in the importance of a role model; someone whose success or behavior sets an example for me to follow. Someone who is already doing what I want to achieve.
During the first years following my diagnosis, it was difficult to find someone to be my ALS role model. Not an ALS hero, mind you. We have plenty of heroes, including fitness industry pioneer Augie Nieto, former football player Steve Gleason, and, of course, Stephen Hawking.
But finding other patients who shared my mindset and goals — or were already on the path I wanted to follow — was quite a challenge! No one else in my community had ALS, and those at my ALS support groups were on different paths.
I felt a little lost, and it was difficult to stay motivated.
As much as the world bemoans the intrusiveness of the internet, it was the answer to my problem. Slowly, through Facebook groups, the ALS News Today Forum and my blog, I found like-minded patients around the world. My circle of ALS friends stretches from Ohio, Texas, New York, the United Kingdom, and back to where I live in Arizona!
We're friends who can stand in as role models. We check in, make sure we are all following a path of common sense, and cheer for one another.
I recently added a new role model to my collection. Cathy Cummins was one of the featured ALS reversals taking part in an online conference I watched. I related to her personal story, values, and attitude.
Cathy was diagnosed with ALS at in 2008 at age 44. At the time, she was a chiropractor who practiced judo. She employed a combination of holistic and traditional approaches to her ALS; her focus was physical and emotional.
Even as her symptoms worsened and she relied on a power chair for mobility, Cathy qualified as an alternate on the 2014 Sochi Paralympic wheelchair curling team. Shortly after the trials, she was disqualified from the team because her symptoms had improved so much. She was no longer "disabled enough!" Fortunately, a rule change allowed her to stay on the team.
I don't dream of participating in the Paralympics, but I do admire Cathy's tenacity, spirit, and "let's try" attitude. We both believe that stress reduction, staying positive, and keeping mentally and emotionally healthy are essential to our mental healing and living with ALS.
So, I'll ask again. Do you have an ALS role model?
Find one or two ALS patients who are doing what you want to achieve. Someone who inspires you to power onward.
Because I believe that with an ALS role model on your side, you can live well while living with ALS.
***
Note: ALS News Today is strictly a news and information website about the disease. It does not provide medical advice, diagnosis, or treatment. This content is not intended to be a substitute for professional medical advice, diagnosis, or treatment. Always seek the advice of your physician or other qualified health provider with any questions you may have regarding a medical condition. Never disregard professional medical advice or delay in seeking it because of something you have read on this website. The opinions expressed in this column are not those of ALS News Today or its parent company, BioNews Services, and are intended to spark discussion about issues pertaining to ALS.