Why Ruth Bader Ginsburg Is My ALS Role Model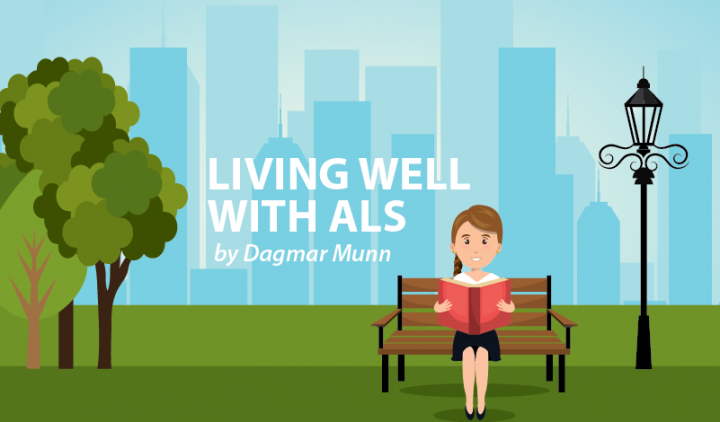 My heroes and role models come in all shapes and sizes. For example, Ruth Bader Ginsburg, who stood barely 5 feet tall, has always held a mighty spot in my mind. Best known as the second woman in U.S. history to be appointed a Supreme Court Justice, I admired her for her attitude toward life and ability to carry on despite her many bouts with cancer. Especially now that I live with ALS.
Ginsburg's recent death at age 87 from complications of her reoccurring cancer hasn't diminished my image of her at all. Rather, it's reaffirmed my appreciation for her example of how to live and be.
Following are a few ways Ruth Bader Ginsburg inspired me:
Your illness is not your identity
After receiving her initial cancer diagnosis in 1999, imagine if Ginsburg had decided to give up, pack it in, go home, and feel sorry for herself. Imagine the loss of her contributions to our country's legislation.
But it's certainly a reaction I've seen among many in the ALS community. Often, they see the glass half-empty and retreat into what I call the "ALS waiting room."
Instead, Ginsburg sought quality medical treatment, continued to pursue her passion through her work, and maintained a strong sense of self. She lived as if her cancer and subsequent cancers were merely conditions she experienced while fully living her life. It gave me the impression that her illnesses coexisted with, rather than dominated, her purpose and goals.
That's why it's important for me to identify myself as a person living with ALS. Not a person suffering from ALS.
Live with flair
I admired Ginsburg for her panache. Well into her eighth decade, she still wore stylish clothes, bright colors, and her special jabot collars that accessorized her judicial robes. Ginsburg was determined to live life on her own terms, and I copied her outlook.
For example, when I tried on my ankle-foot orthosis (AFO) braces for the first time, I felt defeated by ALS. Even my husband remarked they made me look like a "Star Wars" stormtrooper. But soon, I found my own panache, and paired my AFOs with colorful "happy socks." I reasoned, if people happen to stare at my AFOs, why not give them something fun to look at?
Live one year at a time
When my doctor told me I had ALS, I could only focus on the disease's dismal prognosis. The majority of patients live three to five years after diagnosis. Like many with ALS, I felt I left my doctor's office with an invisible expiration date stamped onto my forehead.
Over the last two decades of her life, Ginsburg's doctor first told her she had colon cancer, then lung cancer, and, finally, pancreatic cancer. Each diagnosis had serious and life-limiting outcomes. Her response?
"I have to take it year by year at my age, and who knows what could happen next year? Right now, I know I'm OK," Ginsburg told USA Today in 2013.
As I wrote in a past column, "New Projects Help Me to Find Purpose," rather than being overwhelmed by my perceived lack of time and what I couldn't do anymore, I considered what I could do. Turns out, living one year at a time has carried me through 10 years of ALS!
I've always believed in the importance of having heroes and role models to help me cope with ALS. In fact, they help me live well while I am living with ALS.
***
Note: ALS News Today is strictly a news and information website about the disease. It does not provide medical advice, diagnosis, or treatment. This content is not intended to be a substitute for professional medical advice, diagnosis, or treatment. Always seek the advice of your physician or other qualified health provider with any questions you may have regarding a medical condition. Never disregard professional medical advice or delay in seeking it because of something you have read on this website. The opinions expressed in this column are not those of ALS News Today or its parent company, BioNews, and are intended to spark discussion about issues pertaining to ALS.