Showing Up with Carpe Diem Intent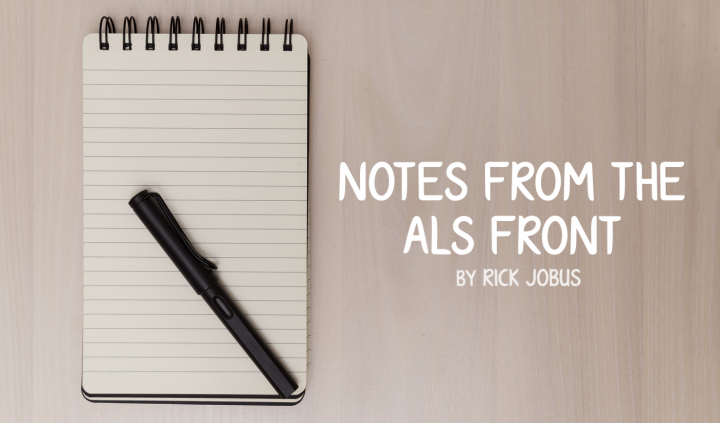 A week ago last Sunday, I spent a portion of the day, as I often do, going to church. Well, not quite "going." Owing to the challenges of readying and transporting me, I participate in worship via a livestream of the service. The audio and video components are generally well-done. However, while I always listen attentively, I am often guilty of not watching with the same degree of focus, which is why I was surprised to find myself unintentionally fixating on a piece of visual detail. 
During the administration of Holy Communion, I paid singular attention to one of the individuals assisting the pastor. This young man lives with autism. I watched in amazement and admiration as he commanded the repetitive behaviors that are characteristic of the disorder. Simultaneously, I was refreshed by the sacrament and inspired by an individual helping to provide it. Despite his inherent challenges, he was fully vital and an exemplary servant to our congregation.
Now, reflecting on that moment, I am reminded of a remark that has been attributed to Woody Allen: "Showing up is 80 percent of life." For someone with ALS — certainly for me — an argument can be made that the percentage is even higher. That doesn't mean showing up in some passive or subjugated manner; rather, as my hero from Sunday demonstrated, being completely engaged, with carpe diem intent, cognizant that the opportunity is a gift and joyful for it.
One of the irksome side effects that ALS has on me is mental lethargy. Too often, I am embroiled in an internal tug of war, pitting participation against the effort required or the embarrassment of the attempt. Whether it's a simple interjection into a conversation or a grandiose journey outside the house, I am apt to weigh my alternatives. If I'm not careful, the indecision can morph into a comedic version of a song by The Clash: "Should I stay or should I go now? / If I go there will be trouble / And if I stay it will be double."
Invariably, when I choose involvement, I am rewarded. However tiny the experience, it enriches my life. What's more, the exertion necessary is far less than I feared and fretted over, and I typically emerge unabashed. Plus, when I forgo interaction, I am not only deciding that it's in my best interests to take a pass, I am also unilaterally declaring that anyone else who may have been involved is better off for my absence. This is never the case.
Whether I'm creating a mental souvenir or sharing a laugh, providing moral support or offering a contrary opinion, contributing circumstantial wisdom or inane drivel, or even unknowingly setting an example for rising above tribulation, showing up always adds value. Conversely, not being there is self-limiting, undermines one's sense of value, and is poster material for selfishness.
The reality is that participation is both altruistic and egocentric. It serves others and it benefits oneself. A study on ALS and social withdrawal showed that isolation is associated with increased levels of depression and anxiety, and most importantly, reduced functional ability.
The authors of a report that is not specific to ALS linked a relatively inactive social network to a variety of health concerns, including the development and worsening of cardiovascular disease, repeat heart attacks, autoimmune disorders, high blood pressure, cancer, and slower wound healing, among others. Showing up is the epitome of doing the greatest good for the greatest number — a number that includes me. 
For that reason, in response to any invitation to participate, I will throw caution (and lethargy) to the wind. I will follow the intrepid example of my new role model from church, and apply Nike's mantra: I'll "Just do it."
Or, put another way, from time to time, I think in rhyme.
No answer will be found
by lurking underground.
That said, instead,
To rise up from the mat,
it's wise to be thankful that:
Countless blessings on me have been bestowed,
from precious birth to the present day.
Even though my faith has often been bowed
and the righteous path I've failed to obey.
Whenever I feel myself adrift,
in need of emotional traction,
I will avail myself of God's gift
and seek agapic interaction.
***
Note: ALS News Today is strictly a news and information website about the disease. It does not provide medical advice, diagnosis, or treatment. This content is not intended to be a substitute for professional medical advice, diagnosis, or treatment. Always seek the advice of your physician or other qualified health provider with any questions you may have regarding a medical condition. Never disregard professional medical advice or delay in seeking it because of something you have read on this website. The opinions expressed in this column are not those of ALS News Today or its parent company, BioNews Services, and are intended to spark discussion about issues pertaining to ALS.