The Art of Declaring War on ALS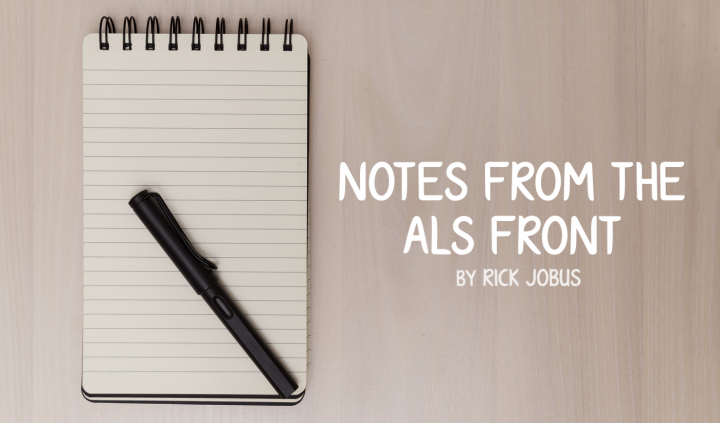 Upon the death of someone with ALS, a common theme is often invoked. Words such as heroic or courageous may be chosen to characterize the deceased. The disease's course is invariably described as a battle or fight. The implication is that ALS is a brutal and unscrupulous enemy. In short, it is a postmortem on warfare.
As a conscribed soldier against ALS, I thought it fitting to consult the wisdom of noted military strategist Sun Tzu. Sun Tzu's "The Art of War" includes a combat doctrine with ALS applicability. It instructs one "to rely not on the likelihood of the enemy's not coming, but on our readiness to receive him."
Once war is declared with ALS, the threat of attack constantly looms. I have learned the hard way never to let my guard down. Countless falls, choking episodes, joint sprains, and muscle tears — plus two hospitalizations — have resulted from not heeding this advice from Sun Tzu: "Ponder and deliberate before you make a move."
Nowadays, I am fanatical in my adherence to that and to the following: "If you know the enemy and know yourself, you need not fear the result of a hundred battles." I strive to remain current on ALS research. I scour the internet for possible deceleration countermeasures. I continuously assess my condition. I plan and act accordingly. Eating can no longer be spontaneous, carefree, or ruled by taste or mood. Instead, it is driven by tactical responses to situational assessments under a cloud of doomsday avoidance.
Steak, prime rib, and certain raw veggies are now taboo because of my unpredictable ability to fully grind tough-to-chew foods. Frangible items such as peanuts and chips, whose possible accidental dispersion down my esophagus I cannot control, are also no-nos. I have to be positioned properly, not fatigued, and my throat clear of mucus and phlegm. My bite size must be judiciously managed. I must diligently employ purposeful swallowing. I need to be prepared, no matter the setting or audience, to when in doubt spit it out.
Similar protocols govern a fair amount of my day-to-day activities. But while ALS may suffer skirmish setbacks, popular legend is that it has never lost a war. That is a drowning reality. Sun Tzu's observation that including elements of indirect warfare yields "an endless series of maneuvers" adds buoyancy. When I think of my spirit as an indirect attack agency, the following personal mantra emerges: The combatant who nourishes his soul is never truly vanquished. I may eventually surrender physically, but my spirit can remain triumphant.
Another quote: "The worst strategy of all is to besiege walled cities." The converse of that suggests that encircling barricades of stout construction would be an excellent defensive tactic. My virtual spiritual safe harbor is enabled whenever I am distracted from the perils of ALS. Reading, writing, interacting with people, listening to music, viewing television, pondering nature, or watching my dog cavort can provide a restorative diversion.  
There are times when ALS maniacally breaches my fortress and its physical toll cannot be ignored. When its existence threatens to trample my spirit. During these distressing onslaughts, I have a panic room that ALS never enters. We all need one. Faith is my impenetrable, inner sanctum. I am reminded of the words of the apostle Paul, the Sun Tzu of the soul: "For when I am weak, then I am strong." And, "What shall we then say to these things? If God be for us, who can be against us?"
My outlook, attitude, resiliency, and happiness are all byproducts of faith. It reinvigorates me. Without it, I would be a bitter, broken, purposeless, frightened man, and those around me would be miserable. Imagine the meager fight to be mustered by an army of disgruntled and apathetic caregivers. In his listing of the five essentials for victory, Sun Tzu included, "He will win whose army is animated by the same spirit throughout all its ranks." Attitudes are contagious.
A favorite film of mine is the 1971 biopic "Brian's Song." It depicts pro football player Brian Piccolo, who embodied a passionate and purposeful existence even after a terminal cancer diagnosis. The movie ends with a eulogy of sorts: "But when they think of him, it's not how he died that they remember — but rather how he lived. How he did live!"
Now that's winning the war.
***
Note: ALS News Today is strictly a news and information website about the disease. It does not provide medical advice, diagnosis, or treatment. This content is not intended to be a substitute for professional medical advice, diagnosis, or treatment. Always seek the advice of your physician or other qualified health provider with any questions you may have regarding a medical condition. Never disregard professional medical advice or delay in seeking it because of something you have read on this website. The opinions expressed in this column are not those of ALS News Today or its parent company, BioNews Services, and are intended to spark discussion about issues pertaining to ALS.