How You Can Get Medicare to Cover Home Healthcare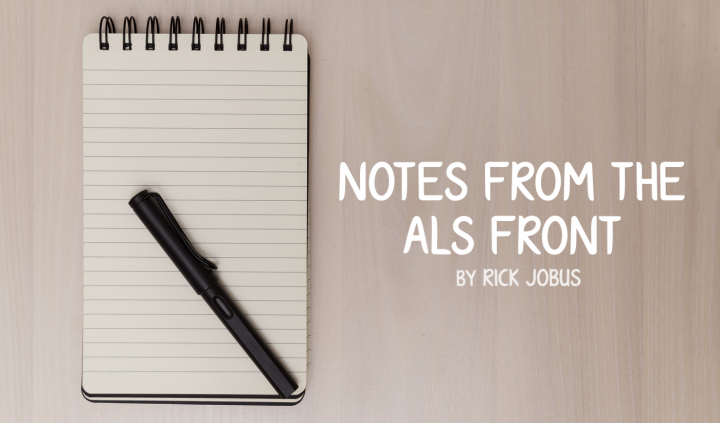 "What one man can do, another can do."
So said actor Anthony Hopkins, playing the role of Charles Morse in the movie "The Edge." He used that mantra as inspiration to fell a rogue, predatory grizzly bear. It may be hyperbolic to equate the difficulties of securing one's legal, uninterruptible, home health Medicare benefit to the nearly impossible challenge of thwarting an onrushing grizzly. Then again, it may not.
Previously, I wrote about the home healthcare that Medicare will cover. The reader response to this column included tales of futility from people who tried to avail themselves of this statutory right. Consistent with the idea that if it's possible for one, it should be possible for another, I've decided to investigate the labyrinth.
Obviously, the initial step is to get onto Medicare. People diagnosed with ALS, regardless of age, become eligible for Medicare about five months after their Social Security disability status is established. Apply early.
When you reach the stage at which you require the assistance of an individual or a supportive device to leave home, you are an eligible candidate for Medicare. To trigger coverage, you must require a skilled service: This includes intermittent skilled nursing services, or skilled physical or speech therapy services.
Once coverage is triggered, a patient is allowed 28 to 35 hours per week of combined skilled care and home health aide services. My trigger is physical therapy, as it's the most effective at preventing or slowing immobility-related health complications. It also dovetails nicely with daily aide care, since a key element of the aide's duties are pressure sore mitigation, which immobility promulgates.
Once both eligibility and necessity are established, the doctor's order comes next. The doctor need not be a neurologist, only sympathetic to your plight. Engage the doctor directly — not a member of the gatekeeping staff — in a discussion about your need for home care. Be prepared to share your awareness of coverable home care and examples of when the law has been correctly applied. In my case, that conversation went so well that the doctor was willing to be spoon-fed the gist of what the order should say.
My initial order was for home-based, intermittent skilled care based on a diagnosis of ALS, with daily home health aide support in addition to the skilled services. My physician was also willing, at my request, to include a supporting letter of medical necessity to articulate the "non-strength-building" essentials of PT.
With your order in hand, you come to a pivotal step: finding a home health agency (HHA) that is willing to push the envelope on your behalf. You'll be able to tell as soon as you broach the topic of perpetual, recertifying skilled care and/or daily aide service.
If they immediately push back by citing the myth that Medicare doesn't cover HHA activity as described in your order, one of two conclusions may be drawn: Firstly, they are unaware that Medicare should not use "rules of thumb," and the determination of whether skilled care is reasonable and necessary must be based solely upon the beneficiary's unique condition and individual needs, without regard to prognosis. Secondly, it could be that they have trepidation over the profitability of your mix of care under prospective payment.
In any case, an agency can't refuse to take you unless it would also refuse to take other people with ALS. And remember that restoration potential is not a basis for denial of coverage.
If you suspect the HHA's hesitation stems from a profit motive, yet you still want to work with them, you may suggest they investigate getting paid for services via a "high-cost outlier." An HHA may be paid the standardized 60-day episode payment rate, plus an outlier payment, provided the estimated costs exceed a case-mix threshold.
The key is to get the Medicare Administrative Contractor (MAC) assigned to your state to make a determination as to the eligibility of your prescribed care for coverage. Don't accept a presumption by the HHA that the MAC will deny your claim. Demand a submission. If the MAC declines your coverage, an appeals process is available. To initiate an appeal, one merely has to complete a form.
Although there are five levels of appeals, only the first is heard by the MAC. It is in their financial interest that these "redeterminations" are completed accurately and expeditiously, as their discretionary pay is influenced by it.
Following the initiation of covered care, you have to be recertified every 60 days. The Medicare Benefit Policy Manual does not limit the number of continuous episode recertifications for beneficiaries (see: Chapter 7, Section 10.3). Speaking from personal experience, however, plan on staying on top of the process until all parties are comfortable operating in the world of Medicare coverage.
Given that any interaction has the potential to become contentious, it is best to document all dialogue for ready retrieval.
Happy bear slaying!
***
Note: ALS News Today is strictly a news and information website about the disease. It does not provide medical advice, diagnosis, or treatment. This content is not intended to be a substitute for professional medical advice, diagnosis, or treatment. Always seek the advice of your physician or other qualified health provider with any questions you may have regarding a medical condition. Never disregard professional medical advice or delay in seeking it because of something you have read on this website. The opinions expressed in this column are not those of ALS News Today or its parent company, BioNews Services, and are intended to spark discussion about issues pertaining to ALS.