CA$1.6M Grant Supports Trial of Probiotic in Slowing ALS Progression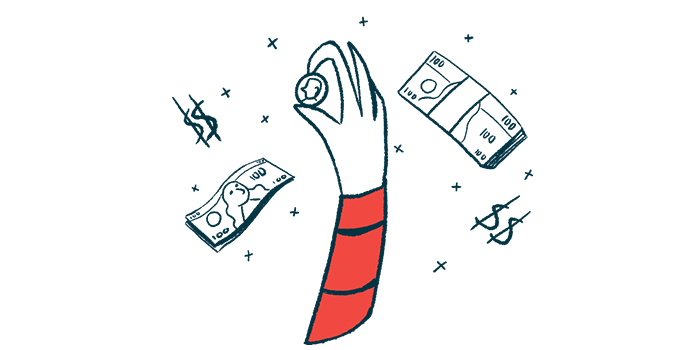 A research team in Canada received a CA$1.6 million (almost $1.25 million) grant from the Weston Family Foundation to study the benefits of a specific probiotic in people with amyotrophic lateral sclerosis (ALS).
Probiotics — found in yogurt, fermented foods, and dietary supplements — are live microorganisms thought to improve gut health.
The three-year award was given as part of the foundation's Brain Health: 2021 – Lifestyle Approaches and Microbiome Contributions program, which supports projects examining the impact of lifestyle and the gut microbiota on brain health and in the prevention of neurodegenerative diseases.
The project will be led by Alex Parker, PhD, who is a principal investigator at University of Montreal Hospital Center (CHUM)'s Research Center (CRCHUM) and a professor in the department of neurosciences at the University of Montreal.
Grant money will support the launch of a clinical trial evaluating whether Lallemand Health Solutions' probiotic Lacticaseibacillus rhamnosus HA-114 can slow disease progression. The trial, expected to start in upcoming months and enroll 100 ALS patients, will take place at CHUM.
"We have been collaborating with Alex Parker and his team for many years now and we are delighted to move forward with this new study which aims to document the health benefits of probiotics," Sylvie Binda, Lallemand's vice president of research, said in a press release.
"Together we hope to learn how certain bacterial strains protect the nervous system from degeneration in ALS," Parker said, adding that "these findings will help develop new therapeutic approaches."
Gut microbiota comprises the vast community of friendly bacteria, fungi, and viruses that colonize the gastrointestinal tract. This community helps to maintain a balanced gut function, protect against disease-causing organisms, and influence a person's immune system.
A healthy balance of microbiota depends on environmental factors such as diet, age, exposure to microorganisms, and antibiotic therapy. A microbiota imbalance, known as dysbiosis, has been shown to trigger or worsen a number of health conditions, ranging from gastrointestinal problems to inflammatory and autoimmune diseases.
Increasing evidence suggests an important role of gut microbiota in the development and progression of ALS. Notably, gut dysbiosis has been reported in ALS patients, and inducing changes in gut microbiota was shown to influence symptom severity in a mouse model of the disease.
Manipulating the gut microbiota — either through probiotics or antibiotics — may potentially be of therapeutic benefit to ALS patients.
Previous work by Parker and his team showed that L. rhamnosus HA-114, a bacterium known to promote gut health, prevented motor neuron degeneration, an ALS hallmark, in several animal models of the disease.
These researchers now plan to conduct further studies to unravel the molecular mechanisms behind the neuroprotective effects of this probiotic, and to assess whether it offers the same benefits to patients in the upcoming trial.
The project's research team comprises also other CRCHUM researchers, including Geneviève Matte, MD, the director of CHUM's ALS clinic, and Martine Tétreault, PhD, an assistant professor of neurosciences at the University of Montreal.
Stéphane Bronner, the director of preclinical and clinical research at the Rosell Institute for the Microbiome and Probiotics, Lallemand's research and development center, and Matthieu Ruiz of the Montreal Heart Institute Research Center will also be involved.
Lallemand is also testing L. rhamnosus HA-114 as a potential probiotic supplement to support weight loss, with clinical trial data showing that the probiotic improved food- and mood-related behaviors in overweight adults on a calorie-reduced diet.