#AANAM – Vitamin D Activator is Muscle Biomarker in ALS, May Indicate Clinical Progression, Study Contends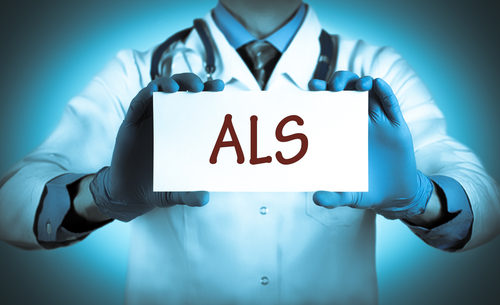 A vitamin D activator molecule known as CYP27B1 is a biomarker of muscle alterations in patients with amytrophic lateral sclerosis (ALS) and may be a marker of clinical progression of the disease, according to new research.
The findings, "The Vitamin D Activator, CYP27B1, is a Novel Muscle Biomarker of ALS Disease Progression," were presented in a poster session at the 2019 American Academy of Neurology (AAN) Annual Meeting, running through May 10 in Philadelphia.
Early alterations in ALS include changes in skeletal muscle and the neuromuscular junction (the site where muscles and nerve cells connect), which occur parallel to clinical progression. As such, molecular changes in the skeletal muscle may be biomarkers to help with diagnosis and/or monitoring of disease progression.
Moreover, "clinical trials for testing novel therapeutics are inefficient due to the heterogeneity of the disease," the poster read. "Biomarkers have the potential to allow a more efficient method of defining the clinical phenotype and tracking disease progression."
The research team from the University of Alabama at Birmingham and the Birmingham VA Medical Center had found higher levels of CYP27B1 in muscle biopsies taken from ALS patients.
Aiming to validate CYP27B1 as a muscle biomarker in ALS, researchers collected RNA from muscle samples of 29 participants with definite or probable ALS, eight with myopathy (muscle disease), 12 with neuropathy (nerve damage), and 10 without neuromuscular disease.
Different molecular biology techniques were used to measure CYP27B1 levels.  Then, to assess its potential correlation with disease progression, muscle samples from the SOD1G93A mouse model of ALS were collected at different ages and analyzed for CYP27B1 amounts.
The results showed significantly higher levels of CYP27B1 protein and messenger RNA — generated from DNA in protein production — in human ALS muscle samples compared to control and myopathy participants' samples. In turn, patients with neuropathy also had increased levels of the vitamin D activator, but to a lesser extent than the ALS group.
Similar increases were detected in the ALS mouse model. These increases were higher with more advanced clinical progression, beginning in the pre-symptomatic phase, "indicating a potential to track progression in humans," the poster read.
At the molecular level, CYP27B1 was found at marked levels in atrophied, or shrunken, muscle fibers in both human and mouse ALS muscle.
"These data validate CYP27B1 as a muscle biomarker in ALS and indicate its potential as a marker of ALS disease progression," the scientists wrote.
They added that the findings also suggest altered vitamin D signaling and further studies of this pathway "may provide insight into underlying molecular processes linked to muscle denervation."