Advocacy Groups Invited to Try for Cytokinetics Communications Grants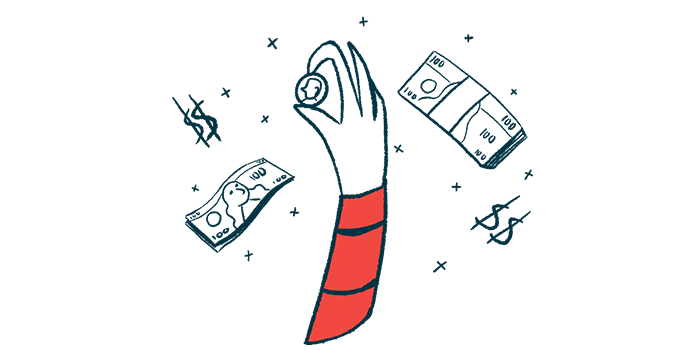 Cytokinetics is accepting applications from advocacy groups working in cardiovascular and neuromuscular diseases, including amyotrophic lateral sclerosis (ALS), for grants worth $20,000 each that will help them expand their communications and community engagement.
In total, five Cytokinetics Communications Fellowship Grants will be awarded winning organizations. The deadline for applications is Nov. 12, and recipients will be announced in January.
"We are proud to continue our Communications Fellowship Grant program in the coming year as further evidence of our commitment to the patient communities we serve," Mary Pomerantz, Cytokinetics' director of advocacy, said in a press release.
These grants aim to help the organizations expand their reach, raise awareness, and boost community engagement. And, depending on the organization's needs, grant awards can also be used to support programming or staff.
"Through these grants, we hope to help address gaps in awareness and outreach as can be enabling patient advocacy organizations to elevate patient and caregiver voices as well as to engage new audiences," Pomerantz said.
Eligible organizations are national or local chapters with nonprofit status in the United States, and are serving the ALS, heart failure, hypertrophic cardiomyopathy or spinal muscular atrophy patient communities.
Applications need to include a 500- to 1,000-word proposal outlining how the grant would be used, the gaps it would help a group to meet, and its potential impact for the community, as well as proposed outcomes and ways of measuring success. An "outcomes report" needs to be given to Cytokinetics at the close of the funding period.
An application form is available for download and should be returned by email within the deadline to [email protected]. The company will send each group an email confirmation of its application's receipt.
Qualifying applications will be reviewed by a team at Cytokinetics that includes people with expertise in patient advocacy. Requests will be judged based on predetermined criteria that includes a compelling need for support in a group's communications and outreach programs or plans, and a description of proposed activities.
The Cytokinetics Communications Fellowship Grants, now in its fourth year, issued awards in 2021 to The ALS Association Oregon and SW Washington Chapter, The ALS Association Massachusetts Chapter, Camp Taylor, Partnership to Advance Cardiovascular Health, and Women Heart: The National Coalition for Women with Heart Disease.
Cytokinetics, based in San Francisco, is focused on developing, and commercializing muscle activators and inhibitors to treat diseases that affect muscle performance.
Among its clinical programs is a Phase 3 trial, called COURAGE-ALS (NCT04944784), that is evaluating reldesemtiv, a fast skeletal muscle troponin activator, in people at the early stages of ALS (within two years of first symptoms of muscle weakness).
COURAGE-ALS is currently enrolling up to 555 eligible adult patients, ages 18 to 80, at sites across the U.S. and Canada. Site and contact information is available here.