Cytokinetics Reaffirms Years-long Partnership With ALS Association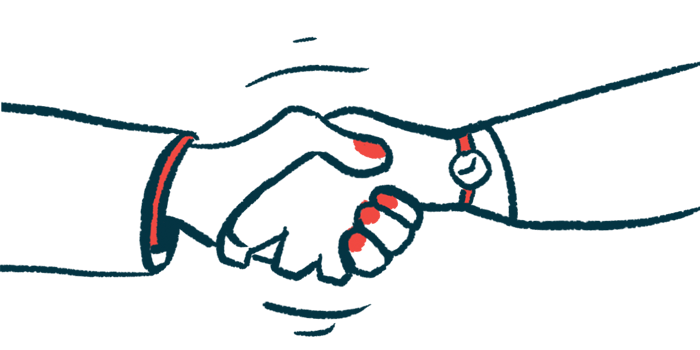 After several years of support, the late-stage biopharmaceutical company Cytokinetics is reaffirming its commitment to the ALS Association and its efforts to battle amyotrophic lateral sclerosis (ALS) and assist the ALS community.
In addition to backing nationwide organizational efforts, Cytokinetics has, for more than a decade, provided support to the association's Golden West Chapter, which advocates for ALS patients and their families in 31 California counties as well as Hawaii.
"We are proud to continue our longstanding partnership to provide support for The ALS Association and The ALS Association Golden West Chapter in the fight against ALS," said Mary Pomerantz, Cytokinetics' director of advocacy, in a press release. "The burden that ALS has on patients, families and caregivers is absolutely devastating. As we continue to enroll patients with ALS into COURAGE-ALS, our Phase 3 clinical trial, we remain dedicated to making a positive impact on the ALS community."
The COURAGE-ALS study (NCT04944784) seeks to evaluate the efficacy and safety of treatment candidate reldesemtiv in ALS patients with early disease. The experimental therapy, which is being developed by Cytokinetics in collaboration with Astellas, is intended to improve muscle function and physical performance in ALS patients as well as those with spinal muscular atrophy.
Cytokinetics' support of the ALS Association includes sponsorship of this year's ALS Roundtable Program, which is a forum for discussions about organizational strategic planning and finding ALS cures and possible ways to make the disease livable. Cytokinetics will also support this year's National ALS Virtual Advocacy Conference, slated for June 14–16, in addition to ALS Focus, a patient- and caregiver-led survey program that asks patients and caregivers about their needs and challenges.
"We are appreciative of Cytokinetics' continued support of our organization and commitment to our cause," said Ryan Reczek, senior vice president, development, of the ALS Association. "Our goals and our overarching mission to improve awareness, education, public policy, and access to care for those impacted by ALS benefit greatly from our enduring partnership with Cytokinetics, which shares our dedication to the ALS community."
Cytokinetics' long-standing support for the Golden West Chapter has included participation in area fundraising and awareness events, including the California ALS Research Summit, Champions for Cures and Care, and the Napa Valley Ride to Defeat ALS.
"The ALS Golden West Chapter is pleased to renew its partnership with Cytokinetics," said Fred Fisher, the chapter's president and CEO. "Cytokinetics' involvement with our chapter over the years has been extremely valuable. We look forward to another year of successful collaboration."