Activities to Build ALS Awareness, Grow Community Will Mark May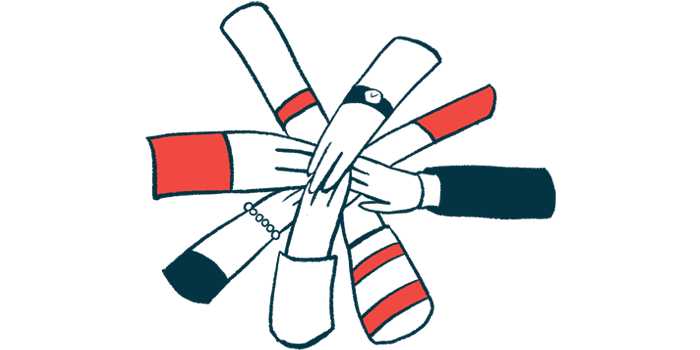 More than 5,000 people are diagnosed with amyotrophic lateral sclerosis (ALS) each year, and the out-of-pocket costs of care are an estimated $250,000 for each person with the disease, according to the ALS Association.
These are just a couple of the statistics about ALS that advocates, organizations, and patients intend to bring before the public as part of this year's ALS Awareness Month.
ALS Awareness Month has been observed every May in the U.S. since 1992 when President George H.W. Bush issued a proclamation on the subject.
The Les Turner ALS Foundation, named after the Chicago ALS patient who started the organization in 1977, outlines a number of ways people can raise awareness about the disease, such as attending family and foundation fundraisers and events, engaging on social media, and donating to awareness month initiatives.
On May 21, the foundation will host its Hope Through Caring Gala and honor Lisa F. Wolfe, MD,  a professor of medicine and neurology at Northwestern University and a pulmonologist at the Les Turner ALS Center. At that center, Wolfe was responsible for building one of the country's "most respected neuromuscular pulmonary programs," the foundation states. The group will also commend Joshua Cohen and Justin Klee, co-founders of Amylyx Pharmaceuticals, for their work on developing and advancing a potential ALS treatment.
Earlier that day, people in and around Northbrook, Illinois, will take part in the Lew Blond Memorial 5K Run/Walk, named for the community's schoolteacher who died in 2000 from ALS. Part of the event's proceeds will go to the Les Turner ALS Foundation, with the rest supporting high school scholarships and school district projects.
A number of "distinguished events" that include golf tournaments, ALS walks, and athletic team challenges will be held to benefit the ALS Association throughout May and beyond. These fundraising, educational, and community-building events are taking place nationwide.
The research-focused organization Target ALS will host its ALS Annual Meeting on May 3–5 in Cambridge, Massachusetts. The networking event brings together academic and industry scientists, venture capitalists, investors, foundations, and others involved in understanding and treating ALS.
At the meeting, the first annual Target ALS Rebecca Luker Courage Award will be presented to Merit E. Cudkowicz, MD, chief of the neurology department at Massachusetts General Hospital. Named after the Broadway actor who died of ALS complications in 2020, the award is sponsored by Mitsubishi Tanabe Pharma America.
Target ALS presented a musical tribute to Luker in May 2021 to benefit ALS research, raising more than $150,000 and inspiring the inauguration of the annual award.
I Am ALS invites advocates to gather in Washington, D.C., on May 12 to plant 6,000 flags in the Constitution Gardens to recognize everyone diagnosed each year with ALS. Attendees are also encouraged to share stories about ALS with members of Congress, who will be invited to join the event.
Project ALS, which focuses exclusively on research, recently kicked off its 2022 Don't Talk-A-Thon fundraiser. As part of the event, those interested in honoring ALS patients who have lost the ability to speak can pledge to take a one-hour vow of silence on May 29 and start their own fundraising page. They are also encouraged to download the "I'm not talking for…" sign and post photos on social media. The goal is to raise $100,000.
In the U.K., the Motor Neurone Disease Association is hosting two virtual education classes this month. On May 23, the organization will offer a £40 (about $50) masterclass for professionals focused on end of life care with a motor neuron disease like ALS, including how to talk with patients and their families about death and dying. On May 24, the group will post a pre-recorded webinar on how to avoid caregiver burnout.