Researcher awarded $10K to advance work on ALS therapy
Approach seeks to restore levels of stathmin-2 protein in ALS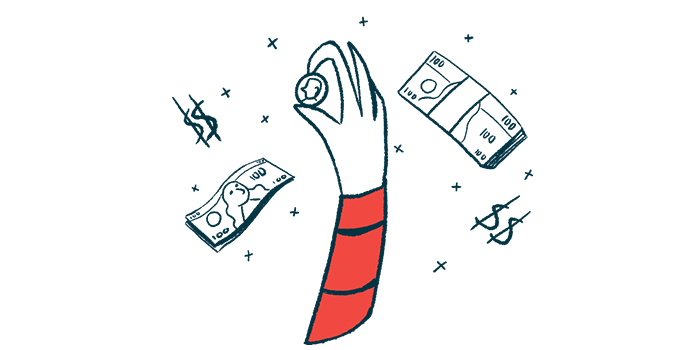 A professor at Massachusetts General Hospital and Harvard Medical School was awarded $10,000 by Mass General Brigham (MGB) for her work to restore the levels of stathmin-2, a protein that is disrupted in amyotrophic lateral sclerosis (ALS) and frontotemporal dementia (FTD), a related neurodegenerative condition, as a possible treatment for these disorders.
The approach by Clotide Lagier-Tourenne, MD, PhD, aims to advance the development of potential neuroregenerative compounds similar to cholesterol-lowering statins.
"The restoration of stathmin-2 has shown remarkable potential in maintaining the connection between motor neurons and muscles, making it an attractive therapeutic strategy for patients," Lagier-Tourenne, a member of the Sean M. Healey & AMG Center for ALS at Mass General, said in an MGB press release.
Motor neurons are the specialized nerve cells that control voluntary movement and that are progressively lost in ALS.
The award was given as a special recognition of Lagier-Tourenne's work, which she had shared in an oral presentation titled, "Targeting disruption of stathmin-2 in neurodegenerative diseases." That presentation was given at the First Look session of the MGB-hosted 2023 World Medical Innovation Forum, held recently in Boston.
Scientist focuses on role of stathmin-2 protein in treating ALS
One feature common to many neurodegenerative diseases is a problem with the processing of RNA molecules, which include messenger RNA (mRNA). mRNA is the intermediate molecule derived from DNA that guides protein production.
Mutations that result in the production of an abnormal version of an RNA-binding protein called TDP-43 are associated with ALS and FTD. While this protein usually is found in the cell's nucleus — where all genetic information is stored — in people with these mutations it is located outside the nucleus, where it forms toxic clumps.
This is thought to contribute to the nerve cell death that causes the symptoms of ALS and FTD.
TDP-43 also is involved in splicing, a process in which mRNA can be cut and joined together in different ways to create varying versions of a resulting protein. Given that, its absence in the nucleus is thought to greatly affect normal protein production.
Earlier work by Lagier-Tourenne's team had shown that when TDP-43 is lost from the nucleus, it results in abnormal splicing of the STMN2 gene's mRNA.
STMN2 provides instructions to make stathmin-2, a protein involved in the development and repair of motor neurons and the formation of healthy neuromuscular junctions (NMJs). NMJs are the point of contact between neurons and muscle cells where they transmit signals to communicate with each other.
We now know that stathmin-2 is disrupted in the vast majority of patients with sporadic and familial ALS and FTD.
Abnormal STMN2 splicing leads to a shorter, non-working version of the mRNA molecule and "a profound loss of the stathmin-2 protein," Lagier-Tourenne said in her presentation.
"We now know that stathmin-2 is disrupted in the vast majority of patients with sporadic and familial ALS and FTD, as well as in Alzheimer's patients who have TDP-43 mislocalization," Lagier-Tourenne added.
In collaboration with Ionis Pharmaceuticals, the team developed antisense oligonucleotides (ASOs) that are able to block the abnormal splicing of STMN2. An ASO is a short piece of DNA or RNA designed to target a specific RNA sequence.
These ASOs restored the levels of stathmin-2 both in lab-grown motor neurons and mouse models with deficient TDP-43 activity. They also restored the ability of motor neurons to regrow their nerve fibers after injury in the lab.
"We are very excited by this ASO approach," Lagier-Tourenne said, adding that "a similar approach … is now being tested in patients in a clinical trial led by QurAlis."
That Phase 1 trial, dubbed ANQUR (NCT05633459), is testing an ASO called QRL-201 in up to 64 adults with ALS. It had been recruiting participants in Canada, with additional sites expected to open in European countries, including the U.K., and in the U.S.
Looking for other ways to restore stathmin-2 in ALS, FTD
However, Lagier-Tourenne's team looked for alternative approaches to restore stathmin-2 levels. They developed new cellular and animal models and screened a range of small molecules to identify modulators of stathmin-2.
The scientists found that six of the top 10 hits were statins, a type of medications that lower the levels of cholesterol in the blood.
In lab-grown cells where TDP-43 is lost from the nucleus, increasing doses of the first two hits — the statins simvastatin and cerivastatin — resulted in increasingly higher levels of stathmin-2. Moreover, in the presence of cerivastatin, neurons grew longer projections.
Simvastatin is used an add-on to diet to lower blood levels of cholesterol and fats and protect the heart, whereas cerivastatin was pulled off the market due to a side effect called rhabdomyolysis, where muscle tissue breaks down.
"There are several epidemiological studies that reported a beneficial effect of statins in neurodegeneration. However, the mechanism of action of statins in neuroprotection is not established yet," Lagier-Tourenne said.
Statins work by blocking a specific step of the mevalonate pathway, a series of chemical reactions that produce cholesterol and other molecules. The screening revealed also small molecules that can increase stathmin-2 levels by targeting other steps of the pathway.
With the support from MGB Innovation, the team now is developing compounds similar to statins that can restore stathmin-2 in neurodegenerative diseases like ALS. They also are looking for partners to help move their future lead candidate into clinical testing.