On Planning to Get Punched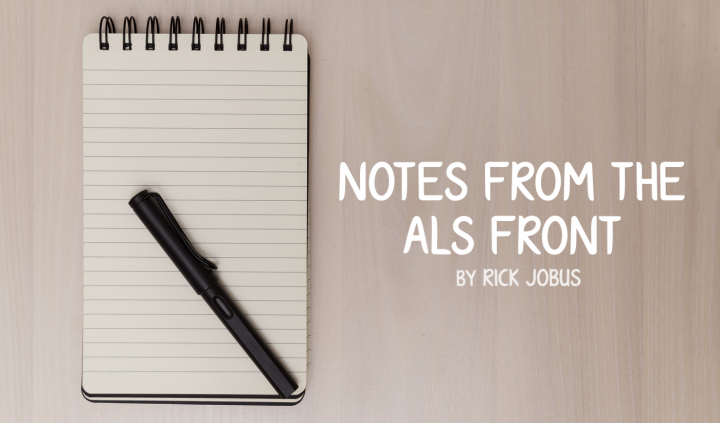 "Everybody has a plan until they get punched in the mouth." –Mike Tyson
The author Lee Child includes that quote in his Jack Reacher crime novel series as part of the title character's mantra. Reacher always endeavors to strike the first blow. The result, as Tyson would have predicted, is havoc imparted to the strategy of Reacher's adversary. Perhaps since Reacher invariably comes out on top (surprise!), it is a notion worthy of consideration.
Except in the case of ALS, that's not an option. ALS unerringly fires the first salvo. Excepting for the familiarly predisposed, 90 percent of us have no clue that an altercation is even a possibility.
The massive haymaker that is initial diagnosis viciously rips to shreds all existing plans — even those thought to be foolproof — the moment that it's delivered. Instantaneously, our existence as we knew it is over. 
Sadly, counterpunching proves mostly futile. ALS borrows from Muhammad Ali's boxing agenda, "Float like a butterfly, sting like a bee. The hands can't hit what the eyes can't see." ALS is ever elusive. That stark reality forces the jettisoning of all incumbent hopes and dreams in favor of ones more appropriate for steadily eroding function and a truncated lifespan.
Legendary basketball coach John Wooden was fond of the expression, "When you fail to prepare, you're preparing to fail." Confoundingly, ALS sufferers know in advance that every method and measure of preparation is destined for eventual failure. We thoughtfully and diligently put plans in place based on our current baseline, and a comfort zone of sorts is created. Then ALS swings and connects, destroying our baseline and rendering our safe haven a cruel illusion. 
We are left to pick up the pieces, salvage what we can, and draft a new, less ambitious blueprint for moving forward. Then it happens again and again, ad infinitum. The conundrum is that we are thrust into a "do loop," in which a static exiting condition is never satisfied. 
I continued driving a car for as long as I could. So obsessed with independence, I gladly tolerated the cumbersome task of removing the foot-to-knee brace on my right leg to enable safe operation of the accelerator and brake. That is until ALS hit me with a jab, leaving me unable to control leg movement without assistance from my right hand. My world became much smaller.
Likewise, it was an uppercut from ALS that ended my walking days. Despite numerous carefully chosen safeguards, it literally deposited me on the floor, facedown, in a pool of blood. As before, my subsequent existence bore no resemblance to the one that I had painstakingly schemed to maintain.
Similarly, a powerful punch has left me nearly mute-like. A world without words is unrecognizable to me.
Lately, it has been the sustenance part of my world that ALS has been using as a punching bag. In the last 10 months, ALS has pummeled me three times with such force that the fear that I might be down for the count consumed me. Each episode involved dysphagia-induced airway obstruction. 
Of course, I have a "plan" for safe eating. Small, easily chewable bites — no talking, laughing, or head or neck movements, along with focused swallowing — and no rushing are the main components. Irrespective of all of that, ALS has been sucker punching with vigor. The most recent occurred two days ago.
For the better part of seven hours, a bolus of food was painfully lodged in my esophagus, just below the epiglottis. The discomfort was amplified by frequent activation of my gag reflex. Worse yet were the occasional moments when the gagging was productive. In those instances, a portion of the food, saliva, and digestive fluid roadblock would advance north of my windpipe and seriously constrict my breathing. Each time it happened, I was reminded of how imminent mortality might be.
Thankfully, the food, and with it the entire unpleasant episode, finally passed. I emerged, for the most part, unscathed, with the chief outcome being the necessary launch of another planning initiative. 
Two "sacred cow" elements are implemented daily for every plan I construct. With the first, I try to consciously tally all of my recent sins, seek forgiveness, and reaffirm to do better. With the second, I ask God to take me ever nearer to Him. Both enable me to withstand punch after punch. 
Some scoff at my faith. That's OK. One of the beautiful elements of Christianity is that we're instructed to love those we're in disagreement or conflict with. My fervent desire is for everyone — especially after being on the receiving end of a crushing roundhouse — to experience "the peace of God, which surpasses all understanding" (Philippians 4:7).
Said another way, please join me in embracing the gist of a song from the band R.E.M.: "It's the End of the World as We Know It (And I Feel Fine)."
***
Note: ALS News Today is strictly a news and information website about the disease. It does not provide medical advice, diagnosis, or treatment. This content is not intended to be a substitute for professional medical advice, diagnosis, or treatment. Always seek the advice of your physician or other qualified health provider with any questions you may have regarding a medical condition. Never disregard professional medical advice or delay in seeking it because of something you have read on this website. The opinions expressed in this column are not those of ALS News Today or its parent company, BioNews Services, and are intended to spark discussion about issues pertaining to ALS.